In an earlier post, you had read about Augmented Reality-based shopping in the near future. This has now turned into a reality now by Amazon's latest Augmented Reality feature that has been added to their app. Presently, this feature is available only for iPhone 6S and higher range iPhone users who have been upgraded to iOS 11.  The latest AR Feature added on Amazon app for selective phones is the AR View.

How to activate Augmented Reality View on your device? (iPhone 6S and Higher end)
If you have an iPhone 6S or higher end phone which has been updated with iOS 11, you can update this feature in two simple steps mentioned as following-
Go to the Amazon app on your phone
Tap on the camera icon
After the feature has been activated, you can select from the range of products from categories which are enabled with AR View.
Amazon app gets upgraded and updated with an Augmented Reality Feature
The biggest online retailer unveiled their feature for the app last week. AR View enables the selective app users to try their new products virtually even before purchasing them. A 3D Rendering is shown to the users or customers. Now, What is a 3D rendering? A 3D Rendering is the overlaying of 3D Images or generation of 3D Images in real-time. This Rendering shows how the product would look or feel. A Wide range of products is enabled with AR View on Amazon's mobile app. The products include- Furniture, Vessels, Toasters and also Amazon's Echo Devices.
AR View is built with Apple's ARKit Technology. Here's what one of the many users who tried this feature has to say about it, "The virtual products were a bit jumpy on my phone's screen and the picture definition and coloring won't have you confusing the images for the real thing." As a result of using AR View, customers get a clear picture of the color and dimensions of the product. In turn, this will be helping them make the right choice.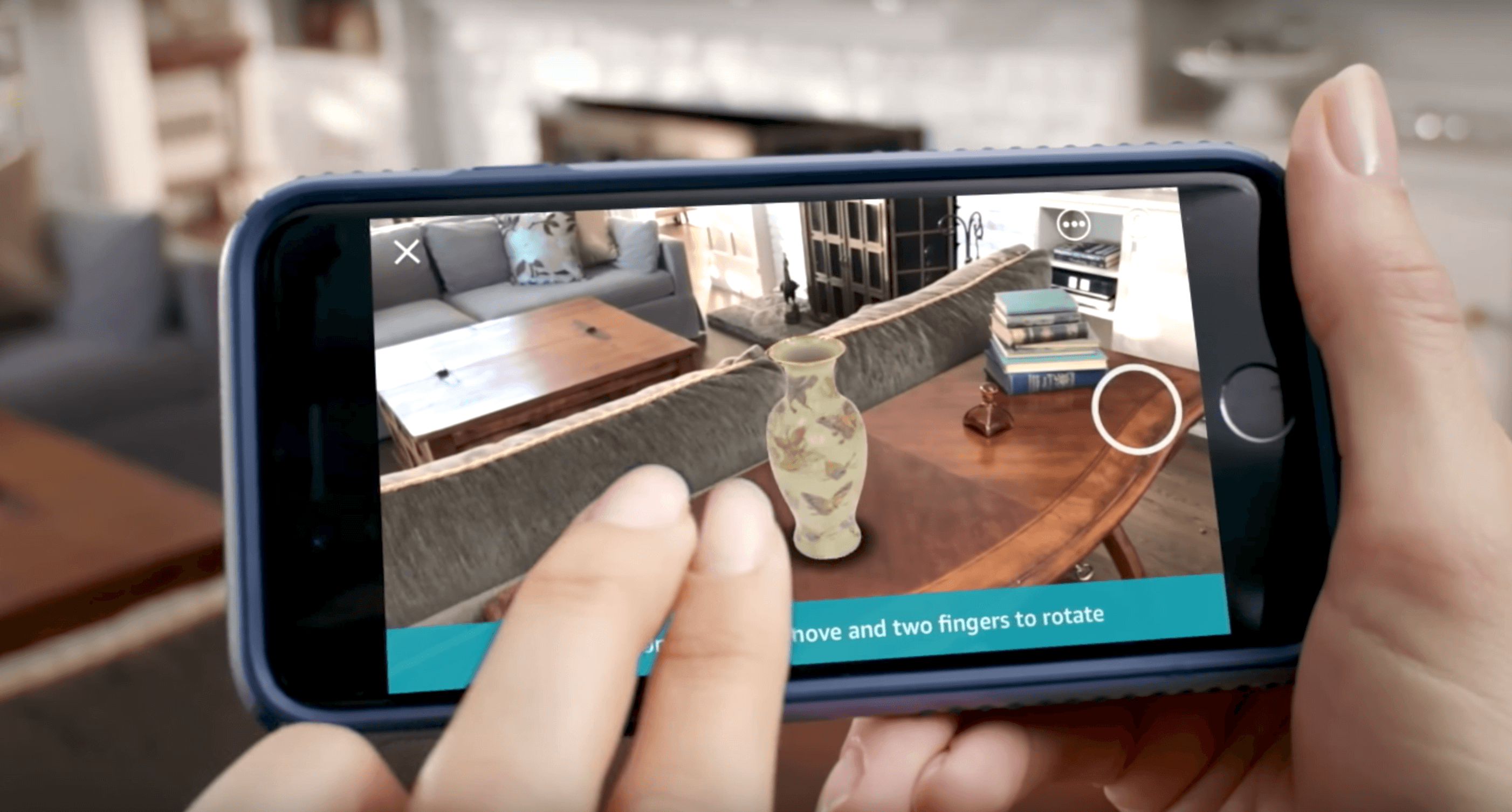 Keep reading this space to stay updated with Amazon's latest feature AR View.