Augmented Reality (AR) now adds value in the field of Construction after going mainstream in the field of games, design and Real Estate to name a few.  With the help of Microsoft's HoloLens, Builders can now visualize their projects to avoid mistakes. AR is expected to speed up the construction duration too. John Myers, the Senior Manager of Gilbane Building company, initiated the idea of bringing AR into construction.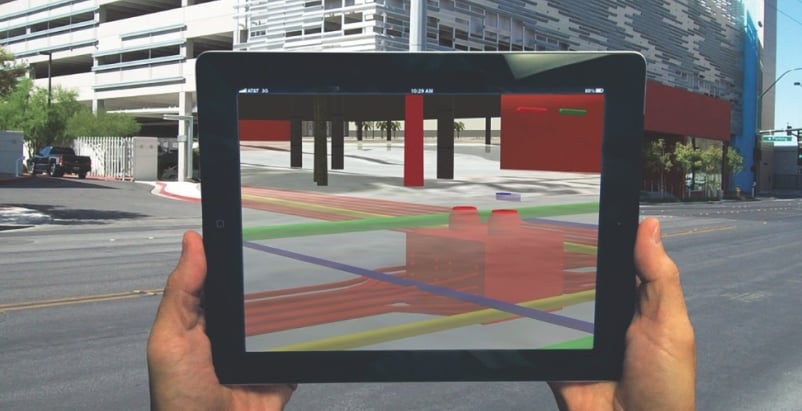 How does AR help in Construction Field?
With its massive success and increasing popularity, AR is expected to be the Game Changer in Construction field. A composite view of real world environment in created using AR generally. In the field of construction, the applications of AR will be implemented through a Smart device or any Wearable Technology.  Furthermore, a real scale 3D model can be produced with the help of AR. Watch this video learn how AR can actually help to a great extent –
Key Benefits of using AR in Construction Technology
Improves Safety to a great extent.
Avoid clashes in building design and plan.
Improves awareness of site-related data.
Reduces the risk of decline in project profitability.
Makes Defect Tracking and resolution more precise and easier.
Building defects can be recorded and managed with ease.
Although there are a number of technologies to for construction safety and defect reduction, implementing AR can be of great help. Precision is also the key feature of combining AR in the construction technology apart from safety. Since we are still in the early stages, this task may take 4-5 years to be introduced in the market completely. Here's the review by MIT Technology on AR implementation in construction projects.
While witnessing AR improve rapidly on a large scale, we can conclude that AR is a sector with all kinds of possibilities and can is all set to go mainstream. The day when AR is a part of our everyday lives isn't far way rather than just using it for games.