DNA is one of the leading English Daily's of India, launched almost 13 years ago. This daily has kept the nation engaged with unbiased content for every age group. DNA is also one of the daily's which have turned towards e-paper edition. Recently, DNA has launched an Augmented Reality app. In an earlier post, you had read about Ixigo bringing in the AR feature with their app which marked a new beginning. Keep reading to know more about DNA's Augmented Reality News App.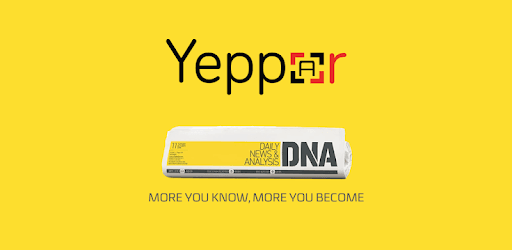 DNA launches Augmented Reality news App for readers in India
YeppAR has been one of the major forces transforming Print media in India. Now, YeppAR has collaborated with DNA to bring out the best of AR in the market. How is AR used in the app? Well, readers get to experience the images, all live. By scanning the DNA edition, readers can experience the content in a unique way. Meanwhile, in terms of business and commercials, advertisements can be showcased in a much more effective medium. Moreover, the Audience targeted will be increased and the AR feature can drag in more customers. Hence, this proves to be much more beneficial.
Here's what the CEO of DNA, Sanjeev Garg had to say about DNA's AR news app – "We have always been an innovation-driven organization which has strived to bring value to readers and advertisers. The idea of merging print and digital is part of a long-term strategy to multiply value through bridging the gap between new-age consumers and our partners. This is one step in the direction and we shall have many more to come." Not only has this been a great initiative in terms of business to attract more readers, DNA's new AR app has been another step forward in the growth of Augmented Reality in India.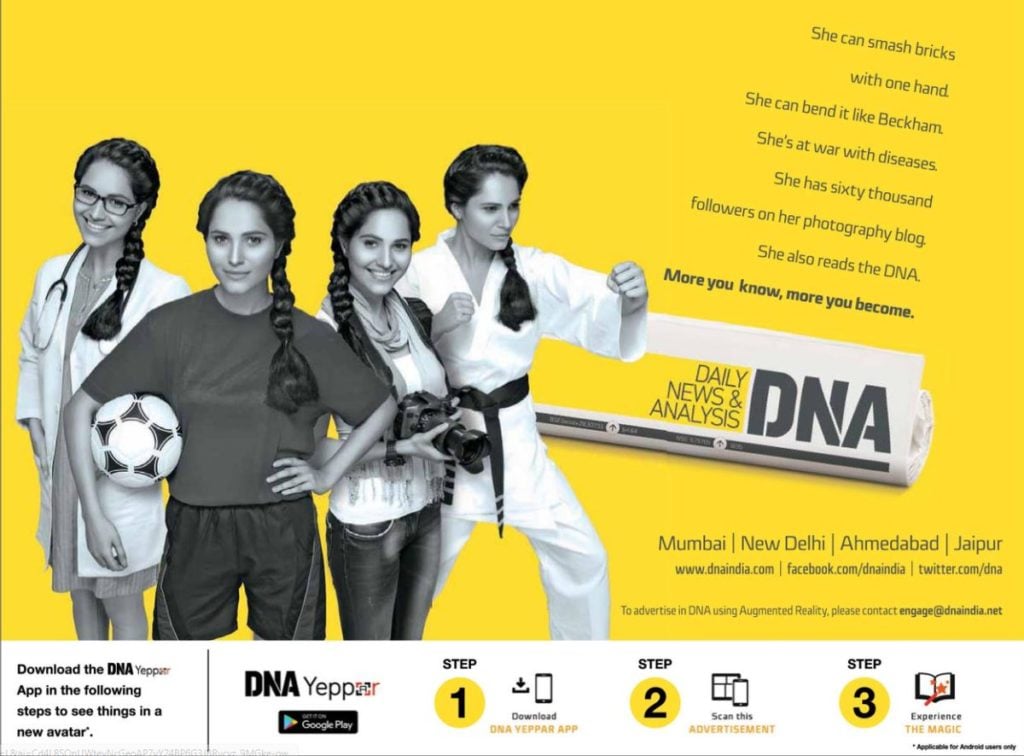 Keep reading this space to stay updated about DNA's Augmented Reality news app. Meanwhile, you can download the app here.