After 6 months of renovation, Chetpet lake has finally been opened to the public. To attract more tourists, the State Government of Tamil Nadu is planning to offer a number of facilities. The lake has been a great tourist spot amidst of Chennai since a long time now. Meanwhile, a VR centre is the new attraction of the new project.
Virtual Reality Centre
A solar powered aquarium and a virtual reality centre are the present plans of the State Government. The cost of this is estimated to be around 6.75 crores. 3D images and videos will be beamed on the dome of the virtual reality center. Here's what J Jayalalithaa, Chief Minister of Tamil Nadu has to say after the announcement of the facilities- "An aquarium and an air-conditioned dome for a virtual reality center will attract more visitors."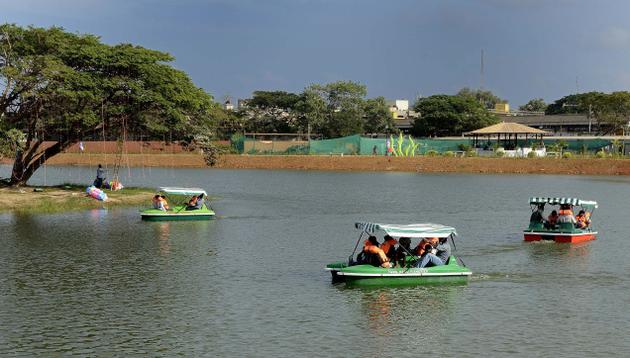 According to sources, a new building will be constructed in 600sqm for the new facilities. Furthermore, the ground floor will have freshwater and marine species on display resulting in a solar powered aquarium. The first floor of the building will be dome-sized along with a 3D projection also. Hence,Visitors of Chetpet lake can have a real-time experience of being in a sea or forest depending on the images or videos beamed. Educating children in a smart way is one of the motives of this project. The building will be constructed near the boat house of Chetpet Eco Park.
Apart from all this, facilities like boating, sports fishing, multilevel car parking, play area for children, cafeteria are few of the new facilities that area already being implemented. As of now, the start date of the new project has not been announced yet. Until then to know more about VR in architecture log on ArchiMAZE.
News about the Chetpet's new facilities was first reported by The Times Of India. Keep reading this space to stay updated about innovations in Virtual Reality and Augmented Reality.