Climate change has been one of the major global concerns for a few decades now. People are witnessing the melting of glaciers in minutes. An immediate change is necessary in order to save the blanket. The impact of Climate change is not felt by many. Meanwhile, concerning the motive, four-part documentary series has been made in Virtual Reality. The docu-series proves to be an eye-opener for many.
'This is Climate Change' – Documentary series with a message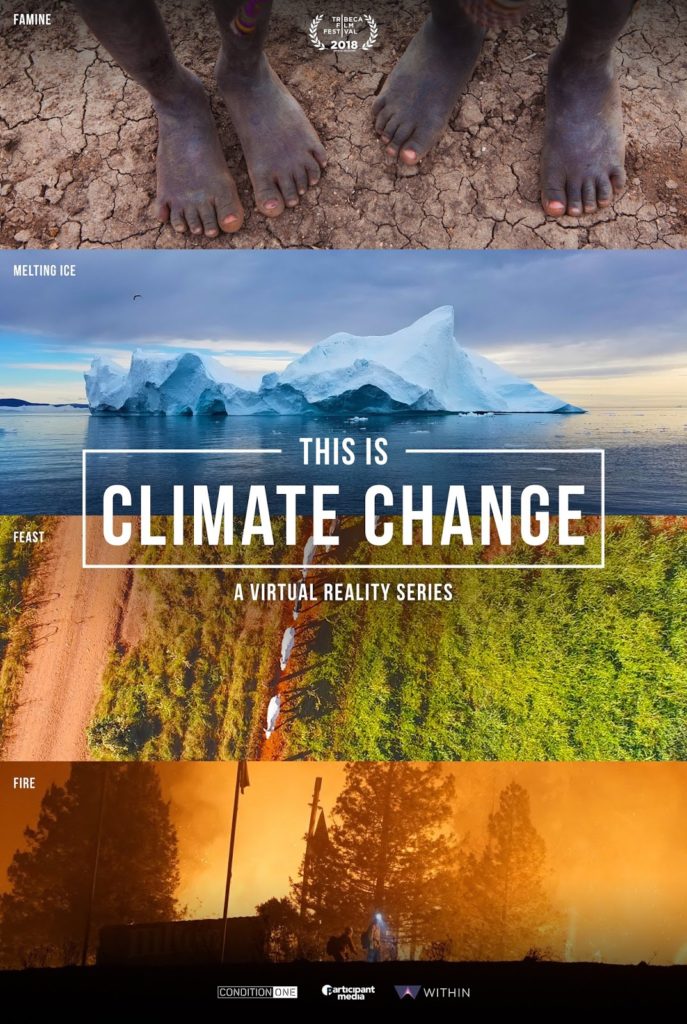 Divided into 4 parts namely, Feast, Famine, Melting Ice, and Fire, 'This is Climate change' is an 11-minute docu-series. With a lot of hard work, the team has achieved his motive of conveying the message in the most impactful way possible.  It was premiered last week at the Tribeca Film Festival. There are different experiences for every part which result gives you goosebumps. Meanwhile, the use of Virtual Reality intensifies the need to act immediately.
Watch the trailer for this amazing docu-series right here-
The struggles of the man-depicted on a major level in this docu-series. Not only is the audience able to see but also experience the climate change as well. Meanwhile, here's what the directors of the docu-series have to say about it – "Climate change isn't a new problem, and certainly not a new documentary subject, but we think it may require a new medium to make this vital, headline-deficient topic powerfully real for audiences. That was the impetus behind This Is Climate Change: to use the unprecedented sensorial richness of virtual reality to show the very tangible effects of rising temperatures on a wide variety of ecosystems." as reported by Ecowatch.
Therefore, Virtual Reality proves to be the most effective medium to deliver a global message for a cause. Similarly, Virtual Reality is being used for many other global concerns as well. Keep reading this space to get more updates on 'This is Climate Change'. Meanwhile, you can also read about Virtual Reality for Space Exploration which was showcased by NASA.