In an earlier post, we had read about the official launch of Pokemon Go in India. We had also mentioned about Reliance Jio's partnership with Niantic. As we all know, Jio has extended its free 4G service for 3 more months to attract more customers. Now, once you get your Reliance Jio sim you can play Pokemon Go for free with the 4G network!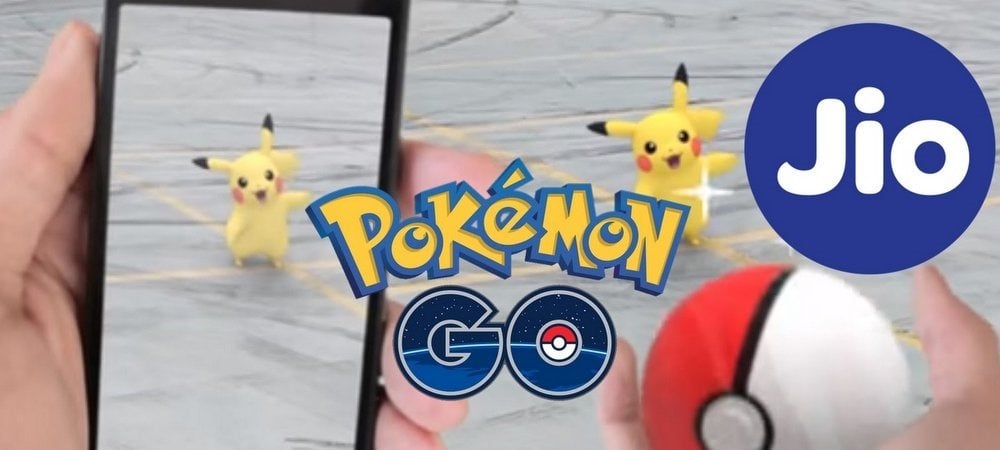 Reliance Jio enables users to Play Pokemon Go for free
Reliance Jio's offer of free Pokemon Go has begun from December 14th. Jio users can now download the game from Google Playstore and play without incurring data charges up to March 31, 2017. Meanwhile, all the Reliance Digital Stores will also appear as "PokeStops" and "Gyms" because of the partnership. Along with these, other stops and gyms will also be shown in the game as usual. John Hanke, CEO, and Founder of Niantic told the media that it would be exciting for the players to go out, explore and catch Pokemon with Jio's disruptive High-Speed 4G/LTE Network. As a result of which the experience of the game would be much better and enhanced compared to the consistency other networks which also charge you for the data usage during the game.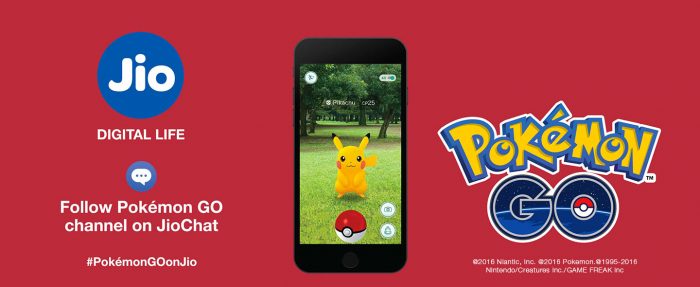 Apart from this, a separate Pokemon Go Channel can be accessed by Pokemon Players on JioChat. The channel will enable players to join the community and collaborate as well. Daily tips, contests, clues and many special events are available on Jio's Pokemon Go Channel for free. Mathew Oommen, President of Reliance JIo seems pretty excited about the partnership with Niantic. He told the media that this partnership has opened the door of opportunities to much more players to enjoy the content with Jio's One-of-a-kind network.
Currently, Pokemon Go has over 500 million downloads around the world. Keep reading this space to stay updated about Pokemon Go's status in India. Meanwhile, you can also read about other Augmented Reality based Games.