After the massive hit of Pokemon Go and PlayStation VR which was launched recently, it looks like artificial intelligence is slowly taking over the world. When it comes to empowering artificial intelligence, India is nowhere behind. It has attracted a lot of marketers who are looking. Because the motive of these marketers is to push their brands to gain enough profit. To achieve this, they have now started advertising themselves with VR and AR.
Promoting Augmented Reality and Virtual Reality through Indian Brands

With the help of the rising number of VR Startups and AR Startups of India, few Indian brands are able to empower AR and VR and also utilize it to succeed in the market. While TATA Motors introduced a new car- Tiago with the help of VR in April this year, Axis Bank launched India's First AR Based Mobile Banking App. TATA's brand campaign for Tiago involved a DIY VR Headset in the selected newspaper editions to let the consumers experience the feel of being in the car. This has led to a number of other Indian Brands to use AR and VR for campaigning. Also, Glenfiddich and Maybelline are the other major brands using AR and VR. Furthermore, the 'Pune Supergiants' of IPL filmed their practice session with Virtual Reality.
Augmented and Virtual Reality Marketing Brands- Growth in India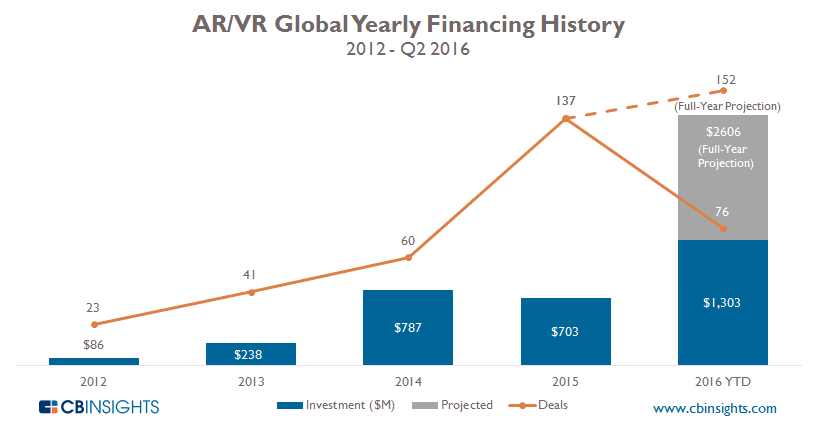 According to recent reports, investment in AR and VR has risen by 85% in the first half of 2016 in India. This is possible because for the rising demand. The demand for AR and VR is from various fields in India. For Example, Aerospace, Defence, commercial and Medical Industry. Furthermore, there has been an increase in the use of Head Mounted Displays (HMD). HMDs' are of great demand in entertainment and gaming sector. The increased use of HMDs is also because of the low prices of its hardware components.
Therefore we can conclude that Augmented and Virtual Reality have a lot of scope in the coming days in India. Keep reading this space to stay updated about the AR and VR Market in India.