Earlier today at the IDF held during Keynote, Intel finally revealed the first look of its wireless AR headset. This project was famously known as Project Alloy. Brian Krzanich, the CEO of Intel, unveiled "Project Alloy." Project Alloy is emphasized on mixed-reality design. The design headset is very similar to Microsoft's Hololens in comparison with HTC Vive or Oculus Rift. The headset is so good that it can detect even a small finger's movement and also let the user manipulate the objects with the help of simulation alone.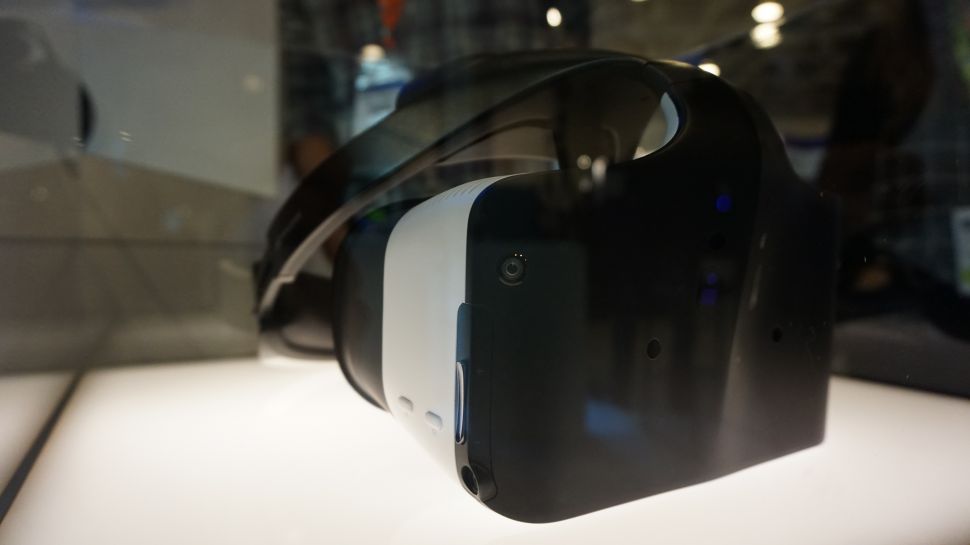 Key features of Project Alloy
A single unit consists of all the hardware required for processing which includes sensors and cameras also.
Made up of Good weight distribution function.
Does not require tethering.
Does not require external sensors.
Powered by 6th Gen Intel Core processor,
Consists of Front Facing 3D camera technology.
Cordless system.
Computational and Graphics power present in the system.
Can also create an internal battery for power optimization.
Most importantly, capable of "Merged Reality."
So What does "Merged Reality" mean? Merged Reality is the combination of two different sectors like AR and VR. You are provided with the freedom to switch between AR and VR here. Here's the demo on how Project Alloy works presented by Krzanich-
Project Alloy looks like a combination of PlayStation VR and Gear VR. Since the device has enough data for tracking, it does not have any tracking dots or divots.  Because of the lack of the controller, the individual will not be able to select options after entering the virtual world. Although the launch date of Project Alloy has not yet been announced it is expected to be released by next year.
Apart from this, Intel plans to open up its hardware as well as APIs to help its developers and partners to create their own branded products based on the design of Project Alloy. Keep reading this space to more about Intel's next big move with respect to Project Alloy.