In an earlier post, we had read about the World's first VR Camera Satellite. The Satellite is all set to be launched in 2017. Now, NASA has decided to showcase virtual reality for Space Exploration as well. As of now, Astronauts are being aided by Microsoft's Hololens. Meanwhile, next generation VR is expected to provide an enormous journey to Mars.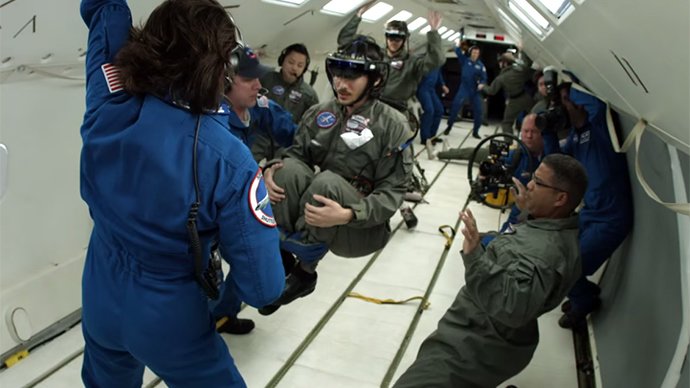 NASA and Virtual Reality
Recently, MarkerSpace event for an AR demo and talk was held at New York University's Tandon School of Engineering at Brooklyn. Matthew Clausen, creative director of NASA's JPL ( Jet Propulsion Lab) was accompanied at the event by NYU's graduate student. The student is also an intern at JPL- Marikje Jorritsma. The duo demonstrated the research and exploration capabilities of Microsoft Hololens. According to the research, these headsets can project Virtual images from mars to the repair schematic. Even after the duo wore these headsets, the audience were also helped. The virtual viewpoint and images were projected behind the duo as well.
Firstly, virtual reconstruction of Martian Surface was presented. This presentation depicted the targets for Curiosity Mars Rover. The visitors could also get a tour of Mars from a holographic buzz Aldrin at the Kennedy Space center. Later, the duo presenters discussed their second project- Project Sidekick. This project offers an opportunity for experts to guide astronauts. Although the program wasn't demonstrated live, photos and videos of this project were shared.  Aquanauts at NEEMO- NASA's Extreme Environment Mission Operation were able to perform guided activities for a short duration with the help of Microsoft's Hololens.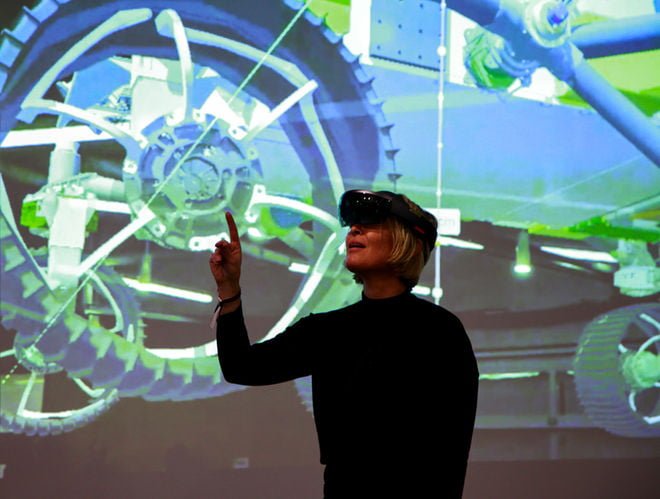 Meanwhile, 'Protospace' was demonstrated by the duo. This lets engineers explore designed models of spacecraft and machinery. Surface Water and Ocean Topology Satellite are designed using it. In order to observe climate's changes on the ocean, NASA plans to launch these satellites in 2020. The duo presenters also summoned a virtual mars 2020 on the screen. This helped the audience view and examine it from different angles.
In conclusion, not just NASA researchers but people across the globe can imagine the future too. Keep reading this space to know about NASA's next move. Space.com was the first to feature news about NASA's demo.