Thanks to most of you for reading and sending in some positive feedbacks about our earlier article "What is VR". Now, we would like to take this opportunity to enlighten our readers a bit more about what do we have in store for us if we explore and educate ourselves with this niche field, Virtual Reality. According to a Forbes article, "it's got the potential to be a game-changer in many facets of our daily life — from education to military training to health care."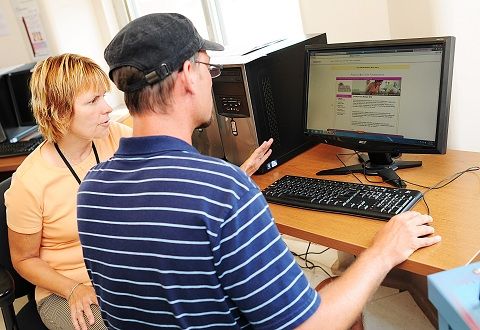 If our predictions were to come true, VR as an industry (services and manufacturing) will be major employer by 2018. Our bet is predominantly based on the fact that VR is fast catching up popularity among tech enthusiasts and equally supported by the major tech companies including the likes of Facebook and Google. The huge investments that are being made by the product companies to produce VR gadgets have resulted in some of the services companies begin to invest in the research and development of services to support these products. Thus opening an ocean of opportunities for job seekers. Hence, a person up-to-date on the aspects of VR can be rest assured that he shall not be left out in this race once, it begins which could be anytime soon.
Fields of Opportunities in VR
Architecture
Architects are one of the pioneers along with the gamers to have been using virtual reality for quiet some time now. VR has enabled creation of 3D renderings of clients' construction sites, factories, industrial sites, hotels, restaurants, and real estate (both interiors and exteriors). This process of creating renderings before the actual construction has been saving multiple billions of dollars annually by avoiding multiple reworks at construction sites. As we have been seeing a major boost in the infrastructure sector in India since sometime now, we expect a major demand for people who can help in 3D imaging which is one form of VR. The latest emphasis on smart cities by the government of India will only drive the need of such professionals further.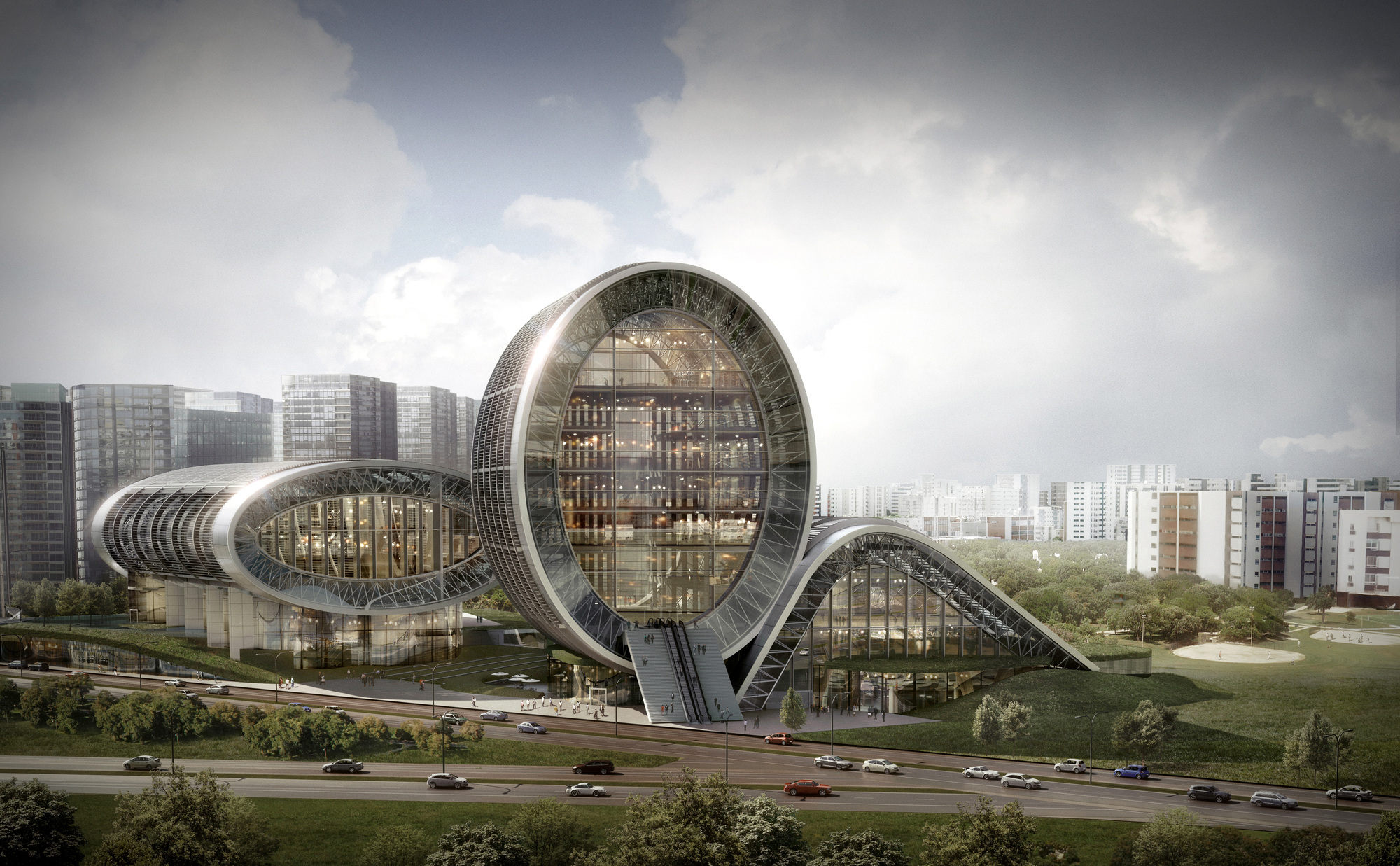 Business
Creating virtual product prototype is also a common practice in some of the industries like automobiles, aviation, and the likes. Most of the products are virtually created as per the design and some virtual tests (aerodynamic tests, strength tests to name a few) are conducted and results are recorded which will give a fair idea about the ways of working of products.  This process ensures a bare minimum credibility to the product before making huge investments to build prototypes and productionizing the same. More automobiles are lined up for launches and more are in the designing phases, hence a lot of opportunities in creating the virtual products exists and are in the horizon. Some products like manufacturing of chairs can use the concepts of Virtual Reality before the actual manufacture of the product. This will ensure high degree of comfort. As an example, with the help of an orthopedic doctor, human spinal cord and backbone can be simulated and depending on this, a comfortable chair can be designed.
Apart from this, the technology could also be used to create virtual tours, which could be a powerful sales tool. This could be used creating powerful sales pitches for the product, which cannot be carried along for every demo for the sheer size of the product. A 360-degree of such a massive product could help convince the customer better than a static presentation. This will make the viewing easier for the potential customers resulting in achieving your sales goals and aiming higher.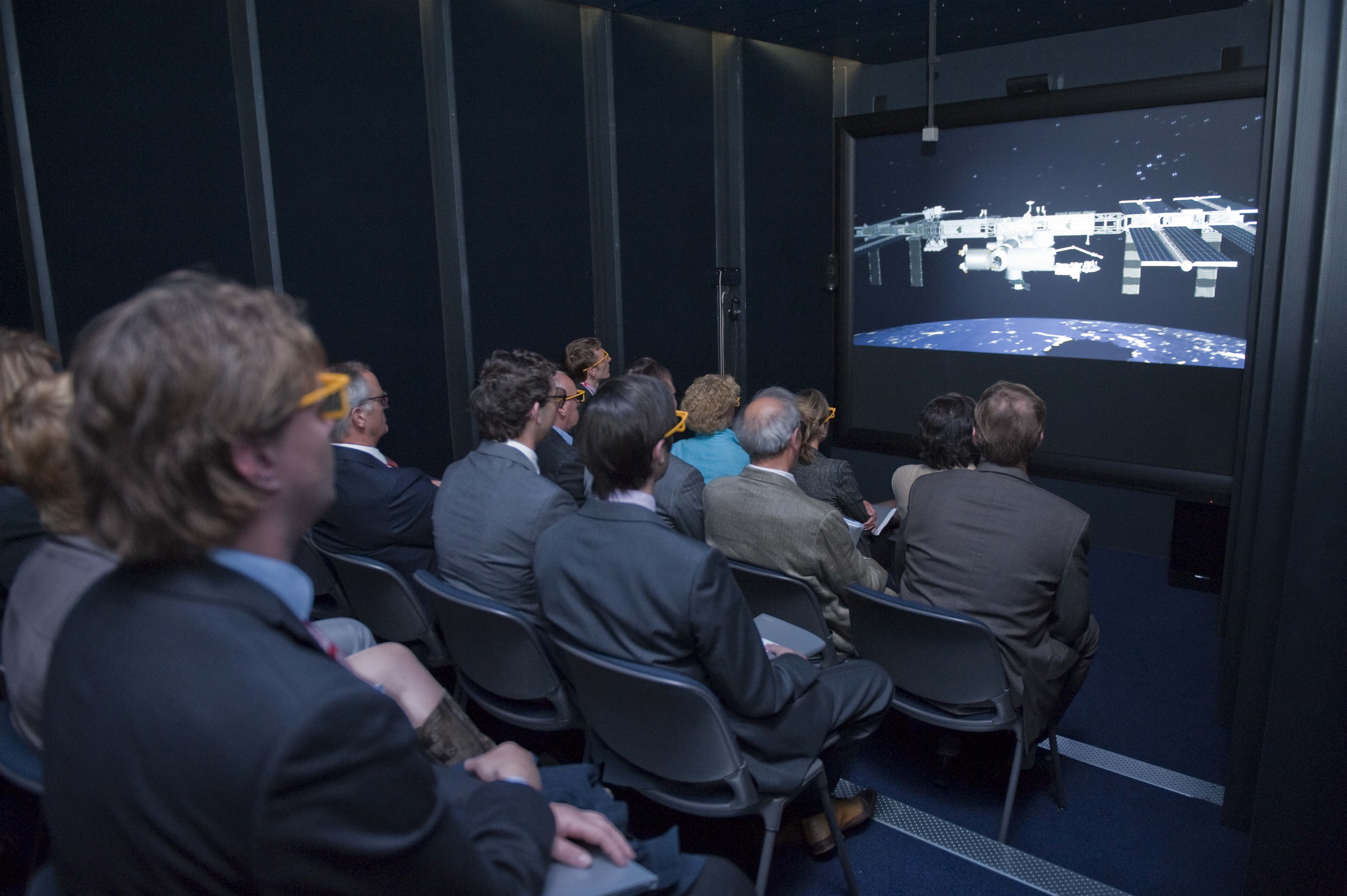 Armed forces
Simulating a real-life war/ terrorist attack scenarios in reality has its own limitations. For the sake of training, it would be stupid to actually injure military personnel or damage a warplane or damage a tank considering that any of the mentioned acts could be highly probable in a real time situation. Hence, if we could substitute all such situations with VR, it would be highly effective as VR has no limitations and it could as much as anyone could imagine. There are multiple simulators that are already in use for pilot training and pilot selection process. This could be further diversified to simulate other aspects of warfare that would ensure more situation ready troops. This will ensure high degree of maturity in situation handling. Similarly, VR could be used to a great extent while devising safety devices like shockproof or blast proof equipment.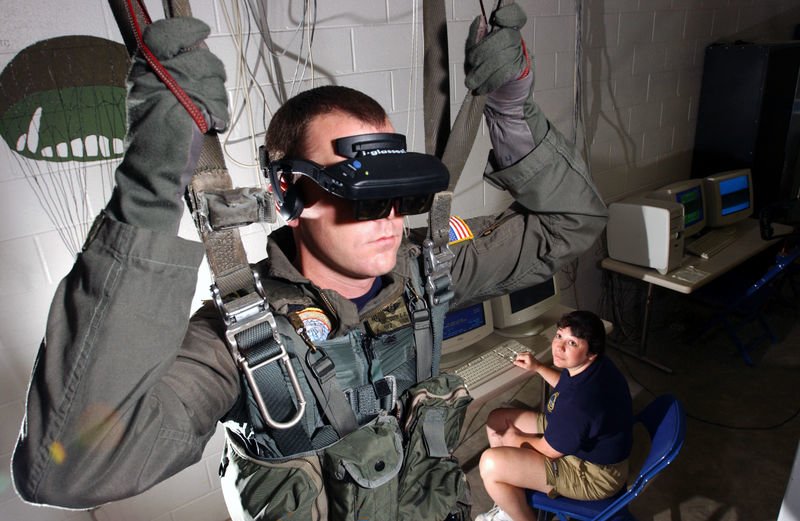 Education
Today, education has moved beyond books, pens, pencils and the blackboard. The increasing possibilities with interactive technology has opened up doors to virtual classrooms for teaching and educating the students making learning more fun and effective. Research has proven that interactive teaching using such visual technologies is much more effective, than the traditional methods, helping students understand and retain better. The reach of the education can be extended to different regions and the geographical limitations could be removed using VR. A course could be taken up virtually by a student in India from a university in USA or Europe or anywhere in the world. Similarly, good quality education can be provided to remote places in India with scarcity of teachers.
Parents can also resort to VR to monitor the students in school to ensure safety that is of utmost importance today. VR is also a very powerful tool to monitor kids staying all by themselves while no one is physically present to keep a watch.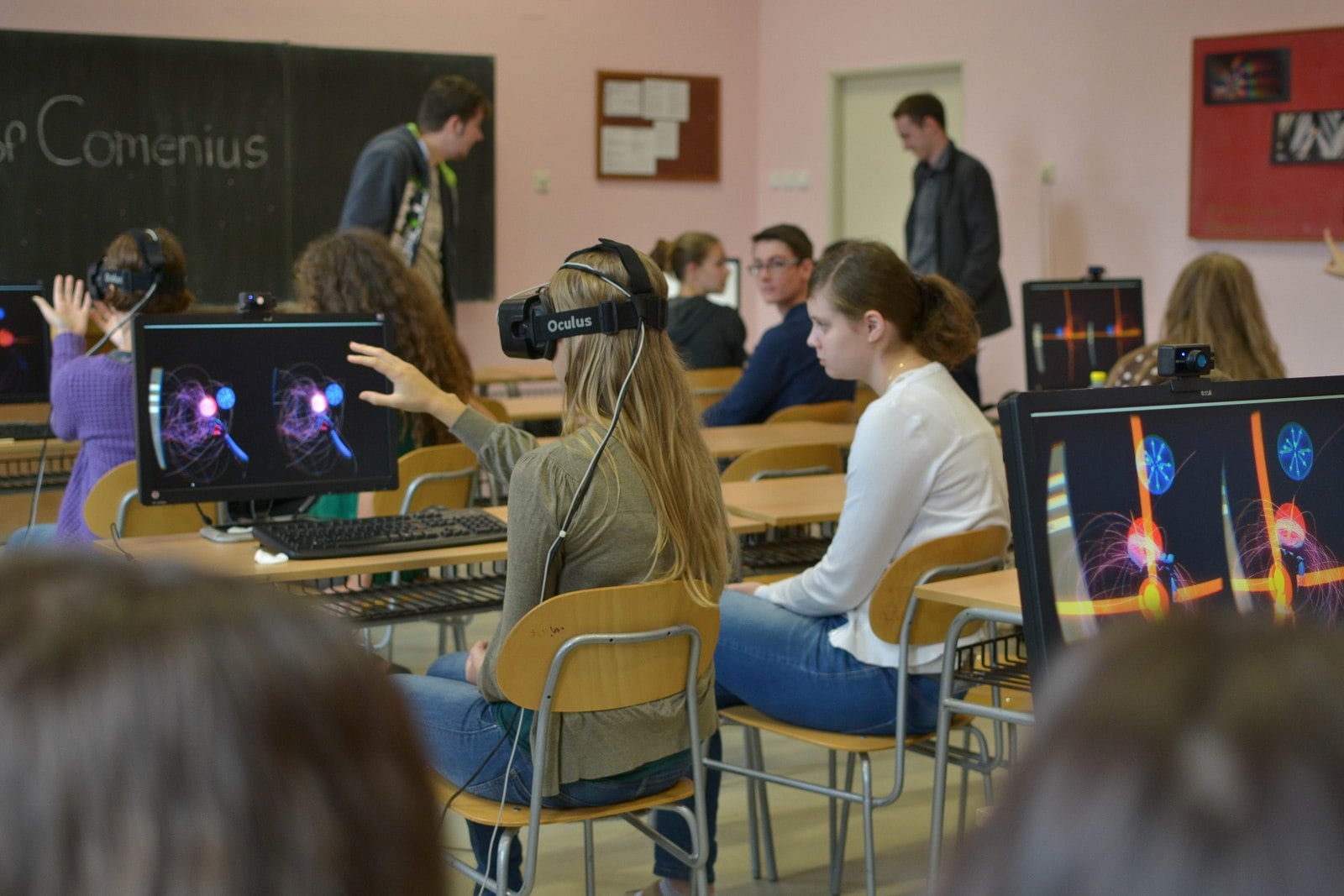 Healthcare
Healthcare has seen advancements beyond one's imagination over the last few decades. It is very safe to assume that VR has played a major role in this advancement. The advancement in healthcare is predominantly in the 2 fields of diagnosis and treatment. Using ultra small cameras, which can be inserted inside any part of the body, we can detect any kind of variations that help the specialists diagnose the conditions earlier and with better accuracy. Correct diagnosis is almost 70% battle won in healthcare. Therapies like robotic surgery have helped the treatment aspect of healthcare improve considerably by removing the element of human error in treatment. This will not only ensure high level of accuracy but it also ensures high level of success rates. VR has started playing a pivotal role in training and education of doctors. It is easier to simulate a medical condition today and train doctors and specialists than it was earlier and it's all thanks to VR. With the population of the world ever rising, usage of VR in healthcare is only expected to rise further.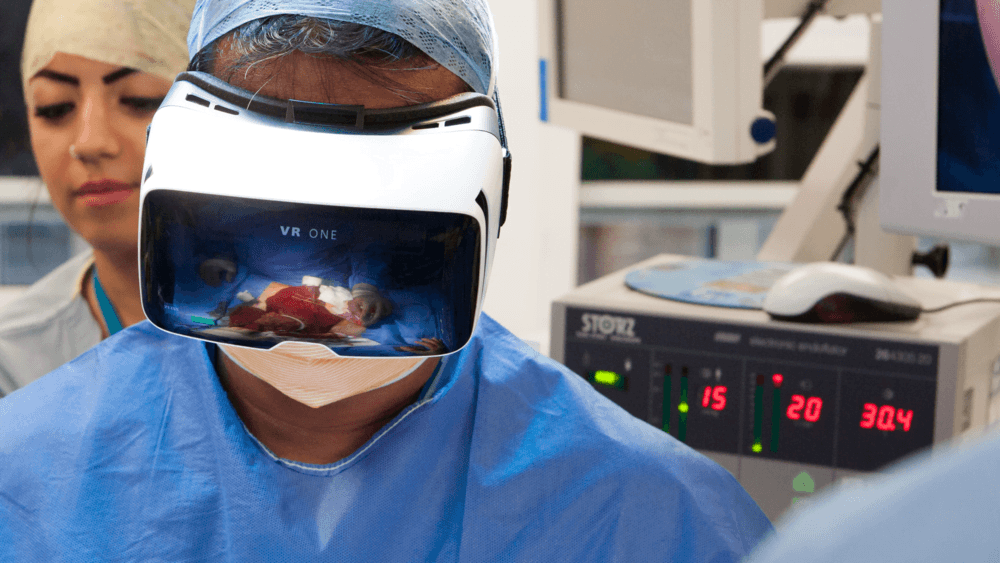 Before I end, in a nutshell, usage of VR in different industries like education, infrastructure, and healthcare to name a few is only going to increase. Increase in usage would necessarily increase the demand of trained people. Hence, keeping oneself updated and skilled in VR is only going to increase employment opportunities for the individual.
Image Credits:
arcspace.com
pinterest.com
vrs.org.uk
1.bp.blogspot.com
roadtovr.com
esa.int