PNB MetLife is India's leading Life Insurance company. One of the companies which offer Insurance plans and policies are at the lowest premium is PNB MetLife. Yesterday, the company announced its JV Partnership in India. A VR-based customer service platform ConVRse was launched in Hyderabad, India. Furthermore, Shri.T.S.Vijayan, Chairman Insurance Regulatory Development Authority of India (IRDAI) who inaugurated this event seems pretty impressed with the platform. First of all, the platform will be rolled out phase-wise. In the first phase, this service will be available in 15 branches across 10 cities in India. The second phase will involve providing the insurance sales teams with VR equipment.

ConVRse- PNB MetLife's VR-Based customer service Platform
Here are some quick points about ConVRse-
Introduced in all the branches and offices of PNB MetLife.
Has a virtual executive- Khushi who provides all the relevant information regarding the company's products. Also, details regarding the services offered by the company are provided as well.
Involves a 3D simulated environment which can be accessed by the customer.
A VR Headset will be given by the company. Through this, customers can access the simulated environment and interact with 'Khushi'.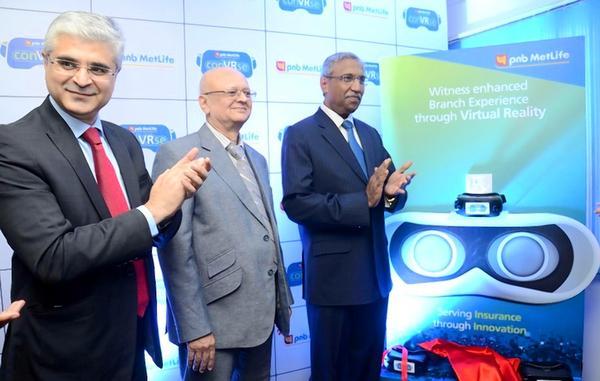 Furthermore, here's what the Managing Director and CEO of PNB MetLife Tarun Chugh, told the Media- "Our ongoing investment in technology underscores our philosophy to support continuous innovation and customer centricity. We are delighted to bring this groundbreaking technology to our customers and revolutionize the concept of customer service for the 21st century. The next phase of innovation for the life insurance industry is dawning, and we are proud to be leading from the front. I would like to thank the IRDAI for their support and guidance in bringing this innovative solution to our customers in India."
Although VR is being implemented in a number of industries in India, ConVRse will be the first platform to be implemented through VR which will be adopted by Insurance Industry of India. Also, it is a VR environment which was developed on demand. In conclusion, customers can now directly connect with customer service experts. As a result, they will experience a personalized service with the help of VR tools and technology. Therefore, keep reading this space to stay updated about "ConVRse". Meanwhile, you can also read about others forms of VR implementation in Banking Industry.