With the latest Buzz about AR and VR, we are  all curious to know what actually happens in there. Therefore, to help out developers and all the curious people out there, Microsoft has revealed the processor specs of Hololens. The Hotchips conference held at Cupertino, California witnessed the revelation by Microsoft. While Nick Baker, Group engineer of Microsoft devices revealed the information, a number of slides were also used in the background to present it.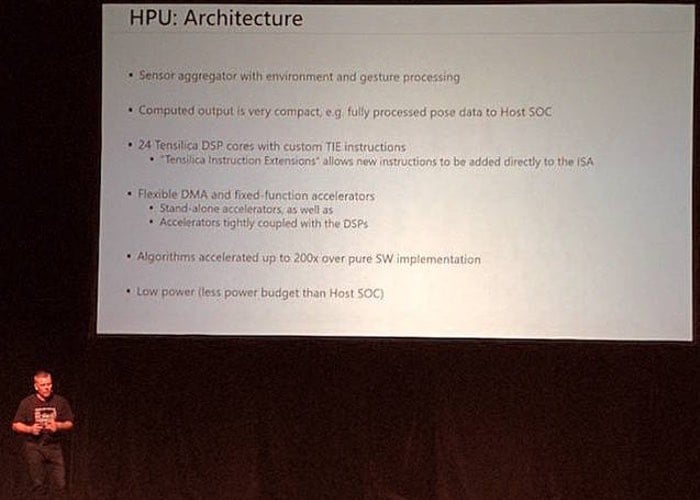 What's Inside HoloLens processor?
Here's a complete list of all the major components that constitute Microsoft Hololens.
65 Million Logic Gates.
8MB SRAM.
Topped with a layer of 1GB low-power DDR3 RAM.
Separate 1GB RAM for Intel's Atom Cherry Trail chip of 14nm present in the Processor.
28nm TSMC-fabricated processor.
The processor is custom-designed.
Comes along with 24 Tensilica DSP cores.
All the above-mentioned components are present in the HPU- Holographic Processor Unit of the VR headset. Watch this video and know how the components look and learn about their working-
Highlights of the Processor
There are a number of highlights of the processors and are as follows-
Performs trillion calculations per second.
Enhanced environment sensing experience.
Way faster than equivalent code running on any CPU.
Gesture movements of the user are processed.
Accelerates algorithm 200 times faster than pure software.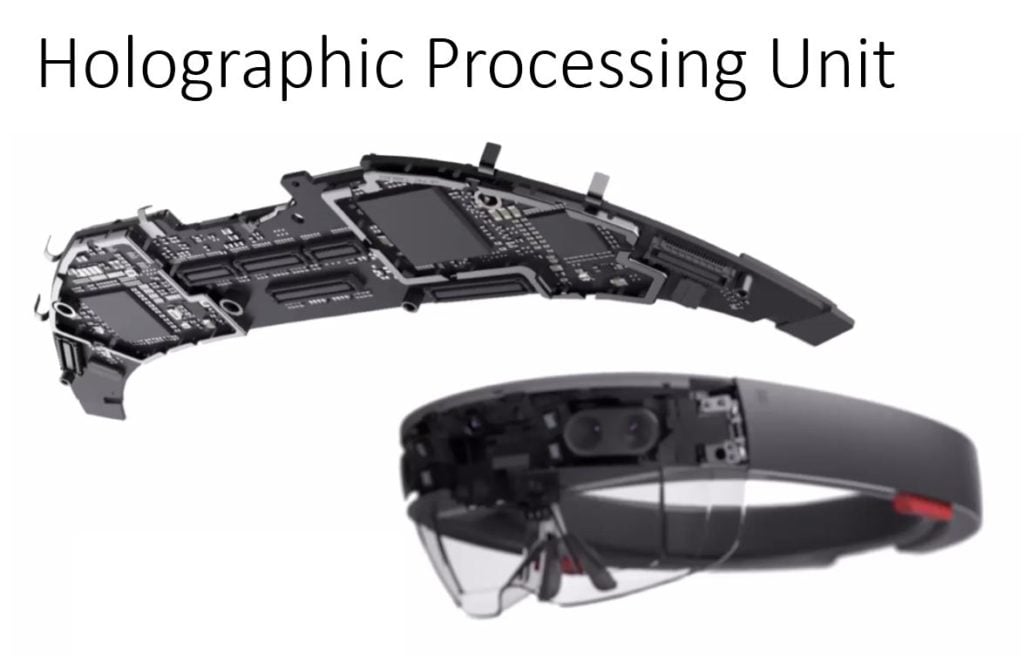 Furthermore, Microsoft has also added 10 custom instructions to speed up specific operations. Hololens is quite a popular VR headset among the crowd since its release. Since recently, Microsoft has also been planning to create a 3D desktop environment for WIndows10 PCs.
Since now everybody knows what makes Hololens a hit VR headset, in no long duration will be witnessing a lot more virtual reality brains being developed. As a result, VR headsets will be mainstream in no time. Also,Keep reading this space to stay updated. Meanwhile, don't miss out on the Top VR Gadgets of 2016 .