Facebook may take a lead in being the first social platform for Virtual Reality with its 360-degree camera based on Virtual reality. Facebook is also bringing the reactions live. But Snapchat has now taken a lead in being augmented reality's first social platform. World's most trending app Snapchat  will take a step forward to enable augmented reality. Augmented reality for Snapchat means that it is "augmenting" the graphics when they are projected in physical reality. Everyday objects are turned interactive when seen through Augmented Reality filters in this way.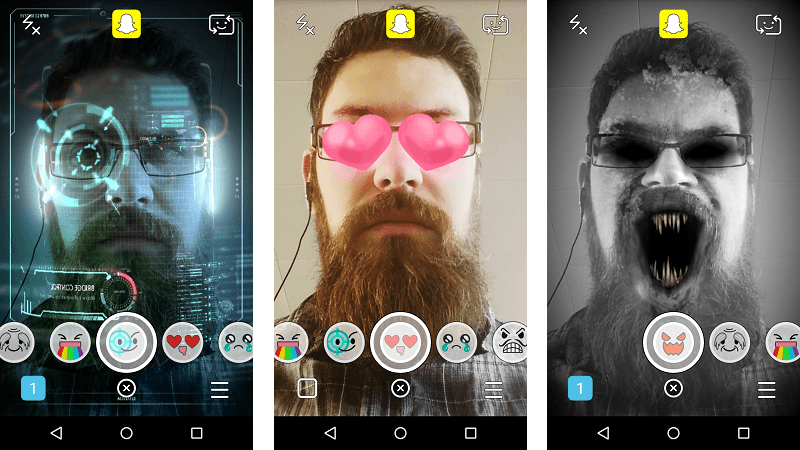 Snapchat- A threat to other social platforms?
Snapchat's big move is expected to be a big threat to Facebook and Twitter. While Microsoft's Hololens and Google's Project Tango are still being developed and are on their way, Snapchat has already implemented this technology and is being used worldwide. According to an analysis, the update can give competition to other social platforms in the long term due to its high usage by people Impact of this may be minimal on Facebook and Instagram but is sure to affect other platforms like Twitter and LinkedIn.
How do the Augmented Reality based filters work?
First, the face is recognized by the face recognition technology which in turn creates a live and interactive image for the user to play with before snapping finally. Snapchat's Latest Update offers a number of different unique filters you can swipe through and play with. On an average, 20 seconds are spent by  41% of US citizens in snapping with the filters. Over 165 million views on Snapchat after the release of its filters. Reports have proved and shown the ripple effect of the introduction of Augmented Reality on a Social Platform. Have a look on how to use these filters by watching this video-
This giant social network is now focussing on advertisers. In conclusion, the latest update is now helping the app to crush the competition among other social platforms. Keep reading this space to know more about such innovation in social networking platforms related to augmented reality and virtual reality as well.
Save
Save