In our earlier posts, you had read about how Snapchat is making the most of the Augmented Reality. Snapchat has now rolled out the 3D Bitmoji update! This 3D Bitmoji lets the users superimpose their characters on the posts by getting accessed through Snapchat's  rear-facing camera. After Instagram introduced stories and Face filters, Snapchat turned out to be less used comparatively as per the reports. With the combination of Real-world cartoons a.k.a Bitmojis and Augmented Reality, Snapchat is sure to get back on track.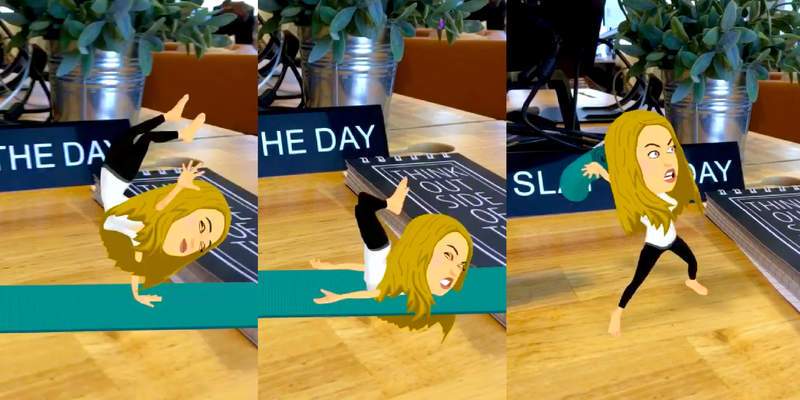 3D Bitmoji World Lenses- One of the best additions to Snapchat
Almost 18 months ago, Snapchat bought Bitmoji for $64 Million. With Bitmojis, Snapchat has a greater advantage compared to other Social media platforms bringing in Augmented Reality. Since Snapchat owns Bitmoji, it has all the user database. This user database is essential to create the user avatars. Although Facebook and Instagram have pulled off to make AR masks, they will not be effective in bringing 3D Bitmojis into the real world.
Furthermore, Snapchat's update will be available for both iOS as well as Android users. Snapchat users can bring in their Birmoji avatars into the real world in any environment. For Example, when you use Snapchat's rear-facing camera on a desk, you can find your bitmoji character dancing or be doing any activity on the desk.  Meanwhile, Snapchat has also introduced other tools. These creative tools will enable the users to modify the voice without the use of any animated lens. Snapchat's custom stories and filters are helping the company grow eventually. With the introduction of 3D Bitmoji World Lenses, Snapchat can be back to being popular very soon.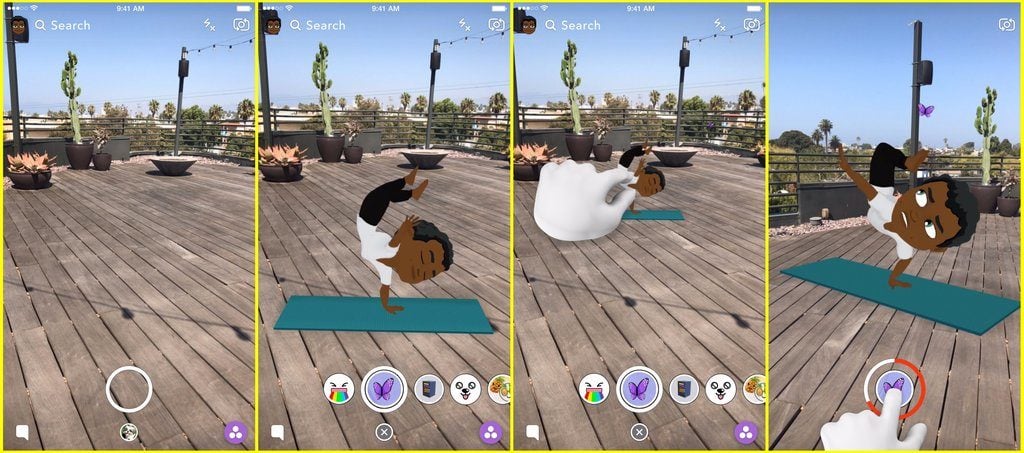 Keep reading this space to stay updated about Snapchat's take on Augmented Reality. Meanwhile, you can also read about GITEX Technology Week 2017 which will be held in Dubai's World Trade Center.