In our earlier post, we had read about how Augmented Reality glasses are being developed in order to help the blind and the partially sighted. Since recently, Germany's Fraunhofer Institute is developing an Augmented Reality system. This system can make a huge impact in the health sector. Moreover, this system can help surgeons and thousands of patients suffering from tumors. This system is enabled to detect the tumor region. Furthermore, it has also been developed in terms of removing the identified dangerous tissue or tumor.
Augmented Reality system to save lives by detecting tumors
3D ARILE is the name giving to this AR system which can detect lymph nodes. It is a research project which also involves the see-through technology. With the combination of Stereo Near Infrared (NIR) camera system and Fluorescent dye Indocyanine green (ICG), a visualization tool which is intraoperative is formed. So, what does this tool do? This tool visualizes and extracts the Sentinel Lymph nodes (SLN). In a span of few years, 3D ARILE is expected to take over the process and make it much less hazardous.
Here's what Dr.Stefan Wesarg, a research scientist at Fraunhofer has to say about the project, "To make the affected lymph nodes visible, the fluorescent dye is injected into the patient in the direct vicinity of a primary tumor. It then spreads along the lymphatic pathways and collects in the sentinel lymph nodes. In our case, the malignant tissue is marked in green. In this way, the surgeon can verify that every last trace has been removed."  The ICG is first injected into the probable area of the tumor. Next, the injected area is exposed to Infrared LEDs. The NIR captures the resulting image and reframes the 3D image of the lymph nodes which have been affected. Furthermore, this virtual image is seen by the surgeon through a pair of Augmented Reality Glasses.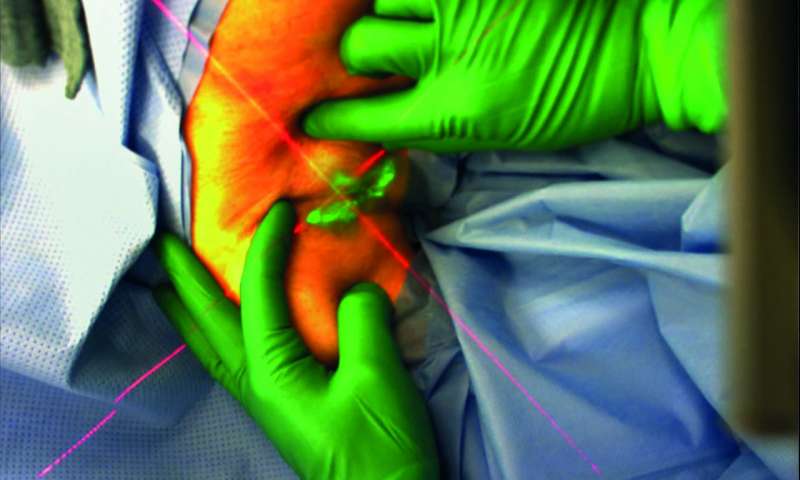 The news about 3D ARILE System first appeared on theengineer.co.uk. Meanwhile, keep reading this space to stay updated about the impact of AR across the globe.