Ever since the research for mixed reality started, each day a new milestone was achieved. With increase in popularity and perfection, a new era of virtual world began. The luring specs of the devices attracted many tech giants to bet their money on this technology. A revolution has began in the field of mixed reality, with the devices having better resolution and able to study & map the environment in 3-D. Some of the popular devices available for trying the mixed reality are:
Microsoft's HoloLens Augmented-Reality Glasses
Priced at US $3,000 Development Edition, the HoloLens headset, at just 580 grams, is a self-contained wearable Windows 10 computer. Better than a prototype but still far from being a consumer product, this gadget can now be tested outside the company premises. It's able to map the wearer's environment while displaying virtual objects anchored to that environment.
Each HoloLens is powered by a 32-bit Intel Atom processor and Microsoft's custom Holographic Processing Unit, or HPU. Using data generated by an inertial measurement unit, four spatial-mapping cameras, and a depth camera, the HPU creates a 3-D model of the surrounding environment. Apps can then use this model to position holograms without wasting the limited processing capacity of the energy-efficient Atom processor on handling sensor data. Being a Window's 10 device, Holo Lens can run most of the windows 32-bit applications and non-holographic applications run in a virtual screen.
By using such a special processor, Microsoft is trying to overcome heating and battery issues which can be a discomfort for the wearer being a wearable gear.
Once the initialization and calibration is done, the HoloLens experience starts with a hand gesture that invokes the holographic equivalent of the Windows start menu. The pointer is controlled by your gaze, and clicking is done with a finger gesture. Most items can be dragged through space using a pinching gesture. You enter text by using a gaze-activated keyboard. There are limited gestures available for now and no custom gestures can be defined.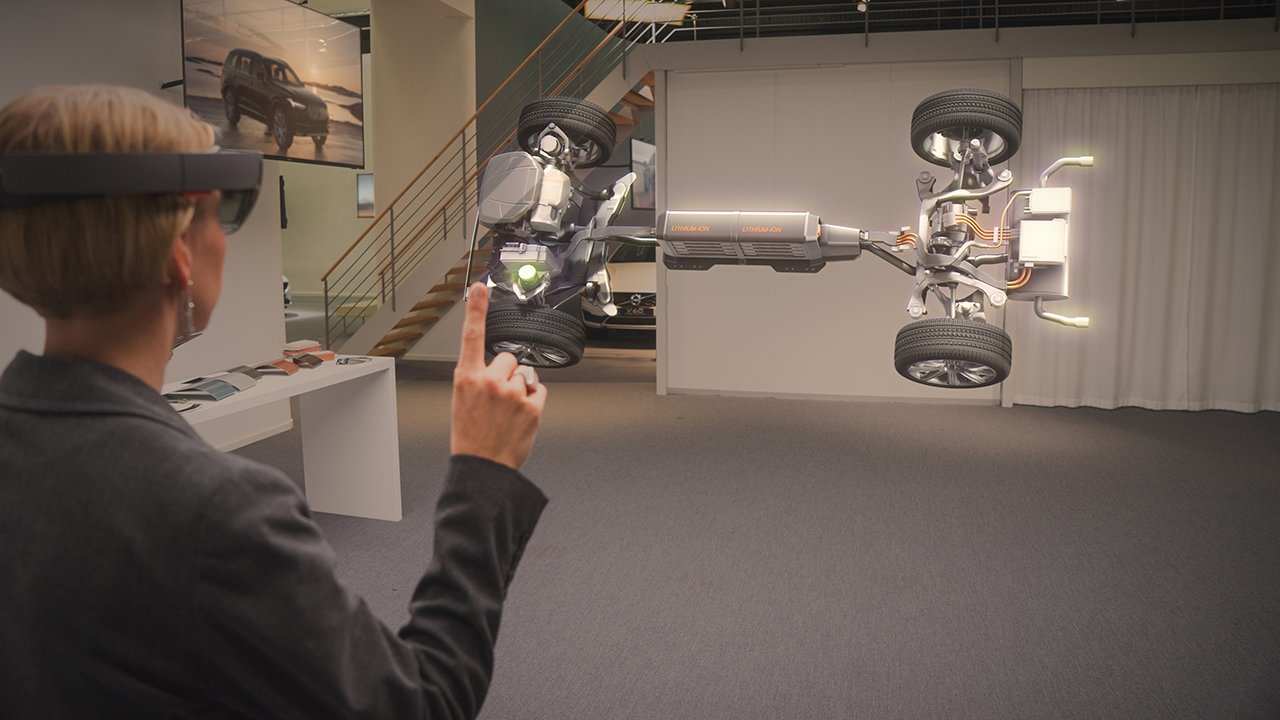 With the presence of Cortana, Holo Lens can also be controlled using voice commands.
Even though Holo Lens is still under development, we can get an idea of amazing future lying ahead with this breakthrough technology changing your PC experience forever.
Google's Project Tango – A Phone based AR device
As the first phone based on Project Tango is near to its release, you all might be excited to know about this device. Lenovo will be the first company to bring out Phone with Project Tango.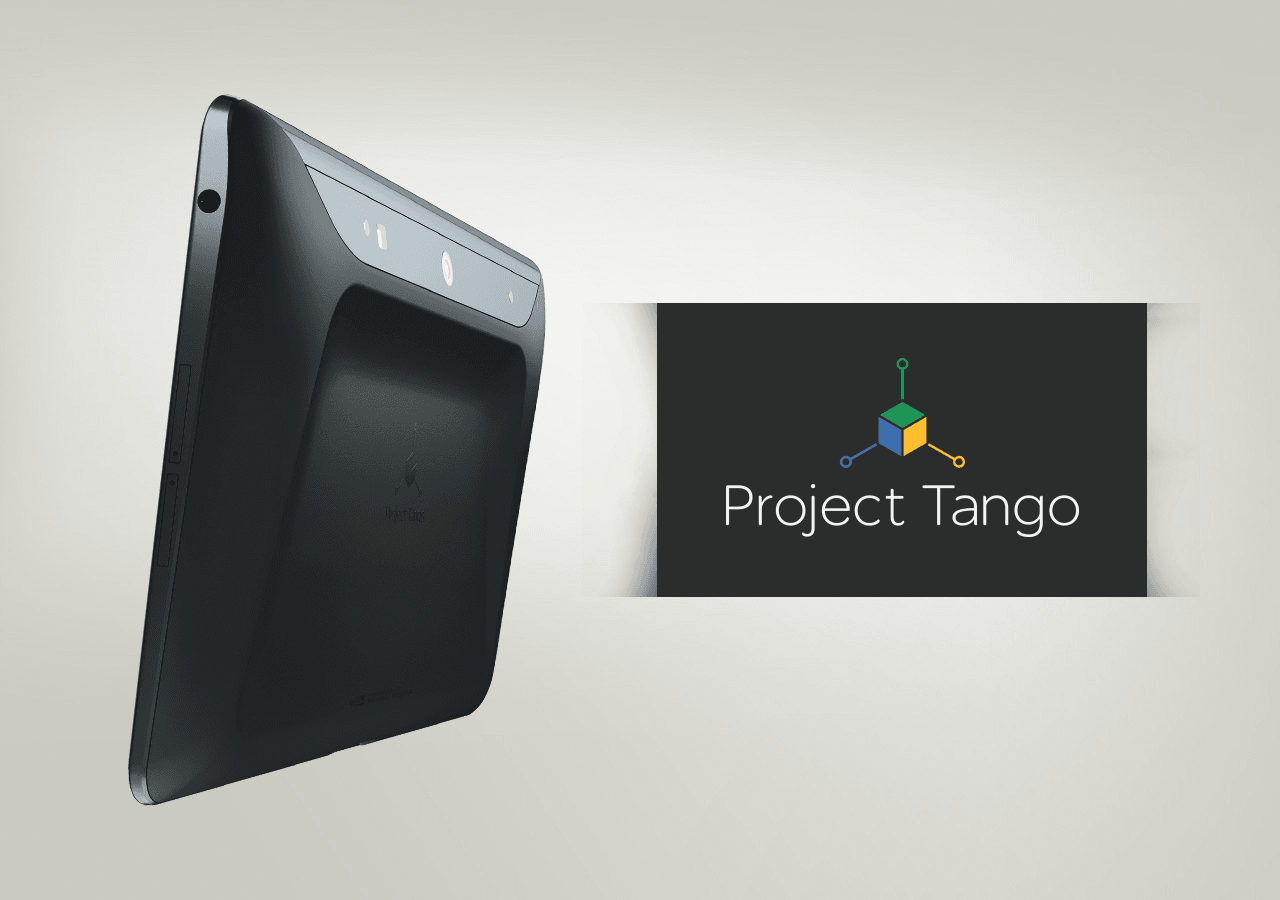 During a three-day developer conference, Google devoted a number of sessions to Project Tango, mostly to update developers on its progress in adding motion tracking, depth perception and area learning features to mobile devices.
Project Tango is different from most of the emerging 3-D sensing vision devices. You don't have to wear anything or keep extra accessories to experience and interact with the environment. It is a standalone  3-D mobile or tablet, working by integrating three main principles : –
Motion-tracking, Area learning, Depth perception
These generate an in-depth 3-D visual of the environment. Custom sensors detect position and orientation to gather information about the device's movement in 3D while depth sensors figure out the shape of the world around you and your phone. Area learning features allow a Project Tango phone to remember what a physical space looks like, so that it can recognize that area again. The end result is a device that can map out the area around, including its own position in that space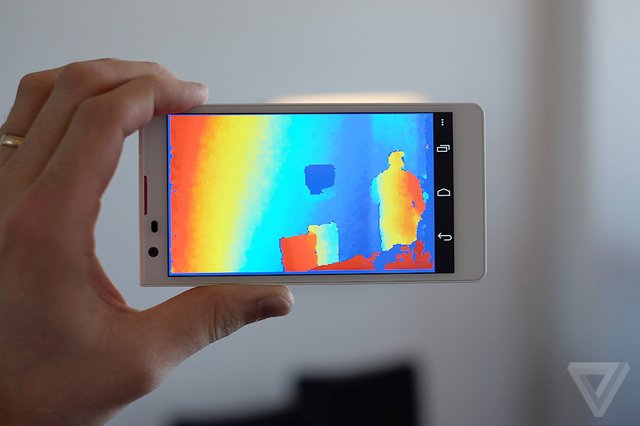 Project Tango is Google's effort to take your mobile phone experience towards precision and perfection. An API is provided in device to integrate Unity Game Engine for 3-D gaming.
The result of Project Tango will be something we expect from an Augmented Reality Headset- an image superimposed over the real world. Only with Tango, the image appears on your phone screen instead of on a headset or separate piece of hardware.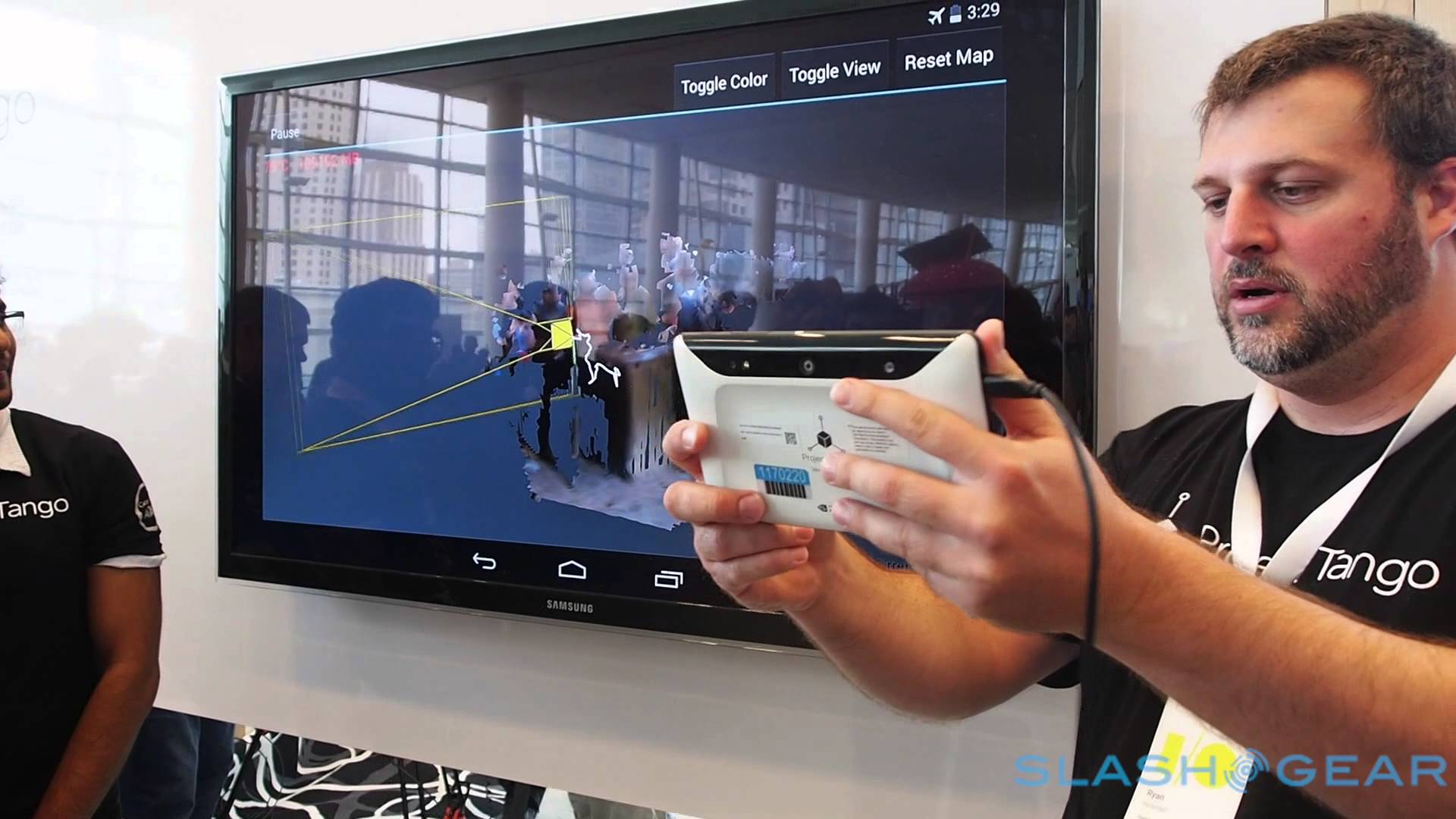 Google is selling a $512 development kit featuring an Android tablet, and app makers are using that device to build apps that can showcase full potential of the device.
Daqri's augmented-reality construction helmet
Daqri, LA-based augmented reality company has unveiled a smart hardhat called the Daqri Smart Helmet that gives workers additional layers of information about their surroundings and slideshows.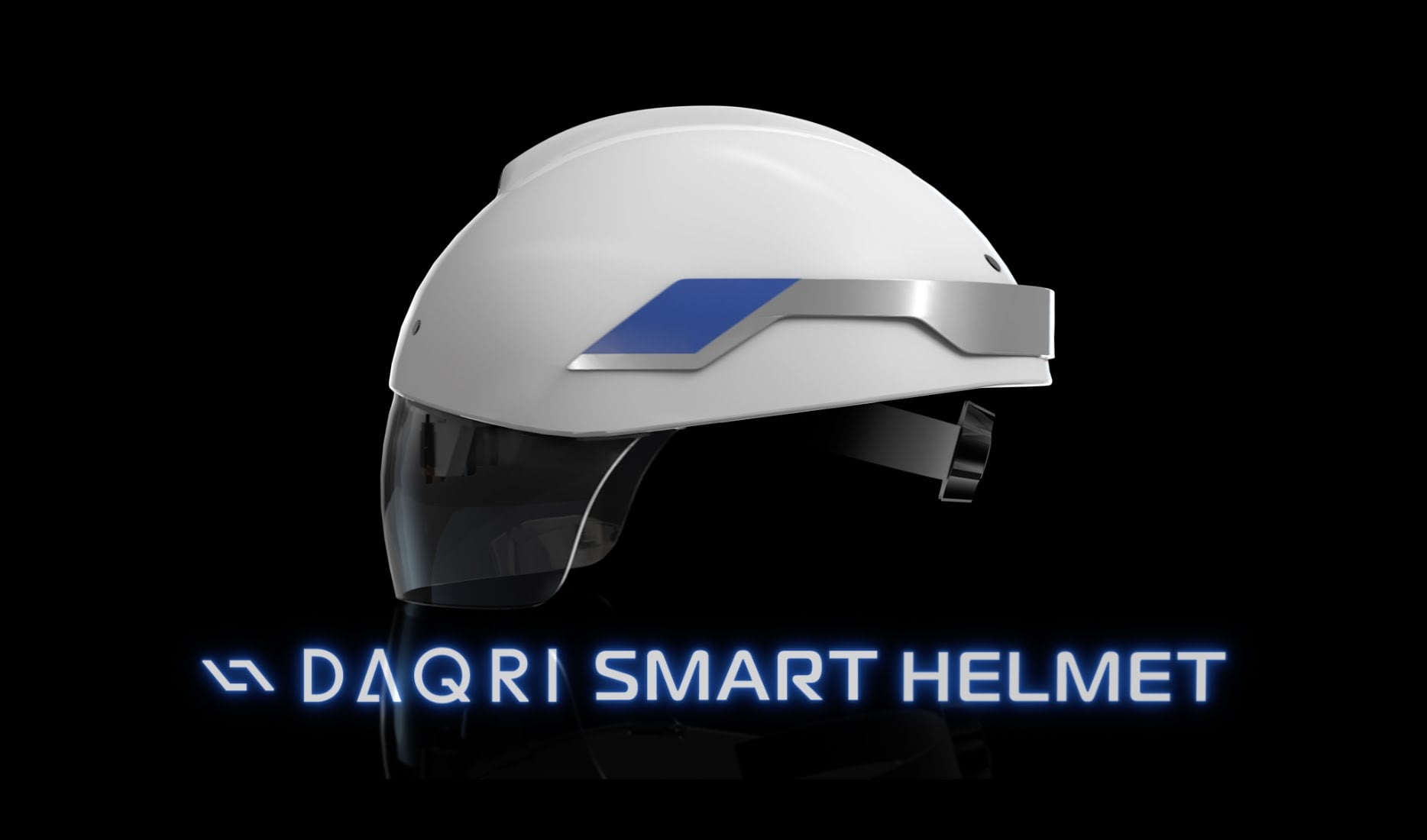 This wearable device works on the concept of Augmented Reality giving the wearer the idea of his surroundings virtually.
The device having Blue scratch resistant visor is specifically created for workers in industrial settings, such as oil rigs, water treatment plants and construction sites. It is intended to increase productivity, efficiency and safety, as said the company.
The mechanism behind helmet is, it uses user's surroundings, from valve readings to thermal data. It can also display the stored information like safety guidelines and worker instructions to the wearer.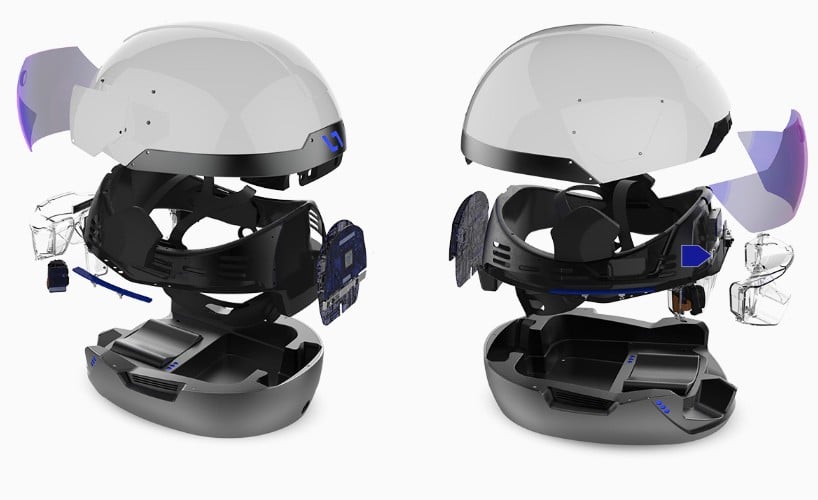 This device can be integrated with any engineering site to display internal information which is hidden from bare eyes.
"We've been working in the medium of augmented reality for the past four years, and what we found was, you just can't solve the most challenging problems with devices that were designed for consumers," said Daqri's founder and CEO – Brian Mullins. "We needed something that was designed specifically for industrial applications."
The helmet is backed with a sixth-generation Intel Core m7 processor, a sophisticated sensing technology, and an array of cameras that together capture 360-degree views. A computing program within the camera called Intellitrack captures, processes and displays information about the user's surroundings and records it.
"Users are provided with unprecedented levels of information about the world around them for the most precise display and tracking possible," said the company on its website. "The most powerful augmented reality device on the market will change the nature of work."
"The smart helmet knows how you move through a space, and it can map the environment and start to create a 3D reconstruction of a facility," said the company. "When you have multiple people wearing the smart helmets, they share that information and you build an entire model of that facility with that combined data."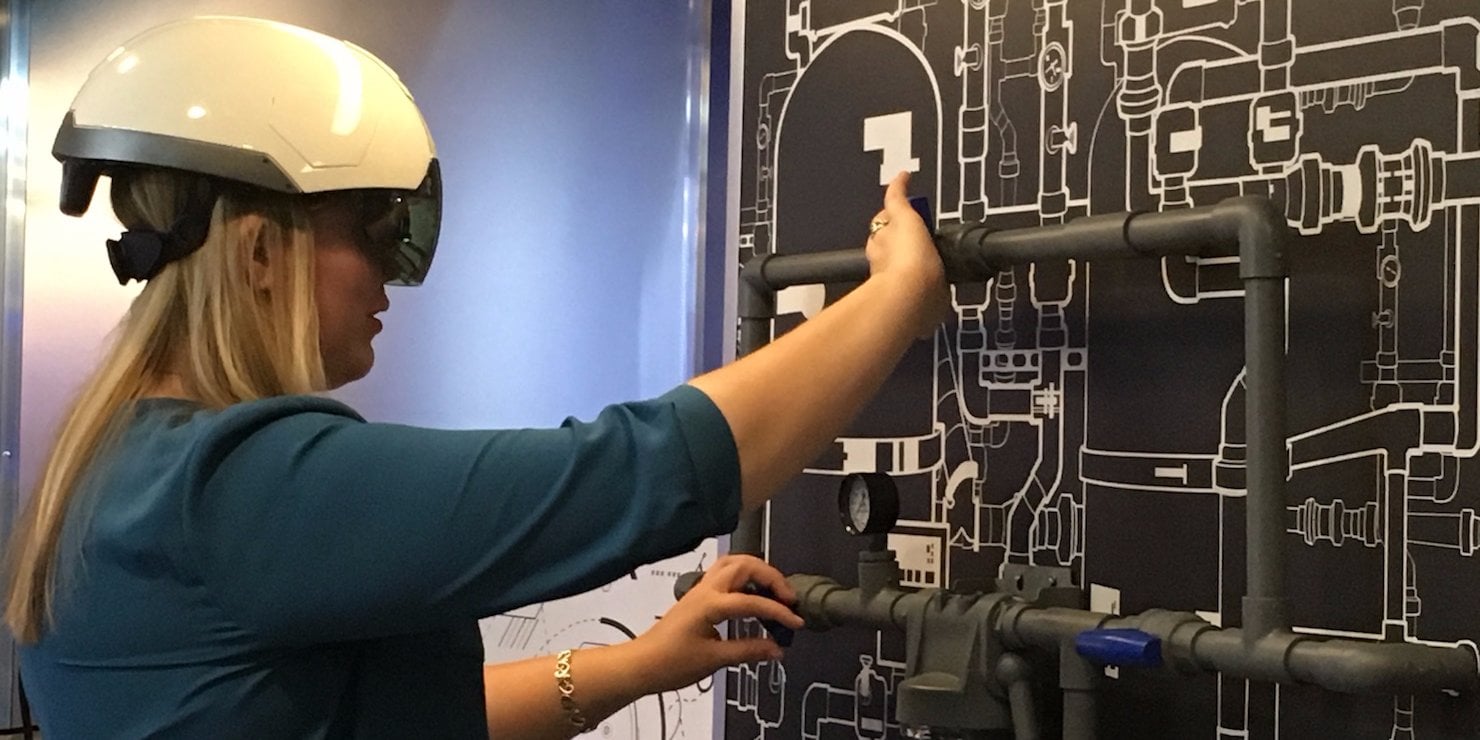 There is a software available for this Smart Helmet made by the company itself named Daqri 4D Studio which syncs with the helmet perfectly.
This helmet helps engineers in their work and decreases their work load. Implementing this technology is surely bit expensive but it's worth the output it gives.
Conclusion:
This is still early stage, the best is yet to come. I am sure soon Augmented reality will become inseparable part of our life helping in our daily tasks and serving as a entertainment aid. So to be updated keep visiting this website for new developments and projects. After all we all need to be in pace with the technology to understand and utilise it well.

Image Credits
www.microsoft.com
www.technobuffalo.com
developers.google.com
www.cnet.com
www.daqri.com