Plex is a media server that runs on the client-server based system. All your media can be managed when Plex is installed and run on your computer or compatible NAS devices. It is a software suite which is compatible with Windows, macOS as well as Linux. With Plex's Media server, you can discover more and have an inevitable ease of sharing it with your other devices.  Plex has now taken a step ahead and introduced a Virtual Reality Movie App to Gear VR.
Plex rolls out Virtual Reality Movie App for Gear VR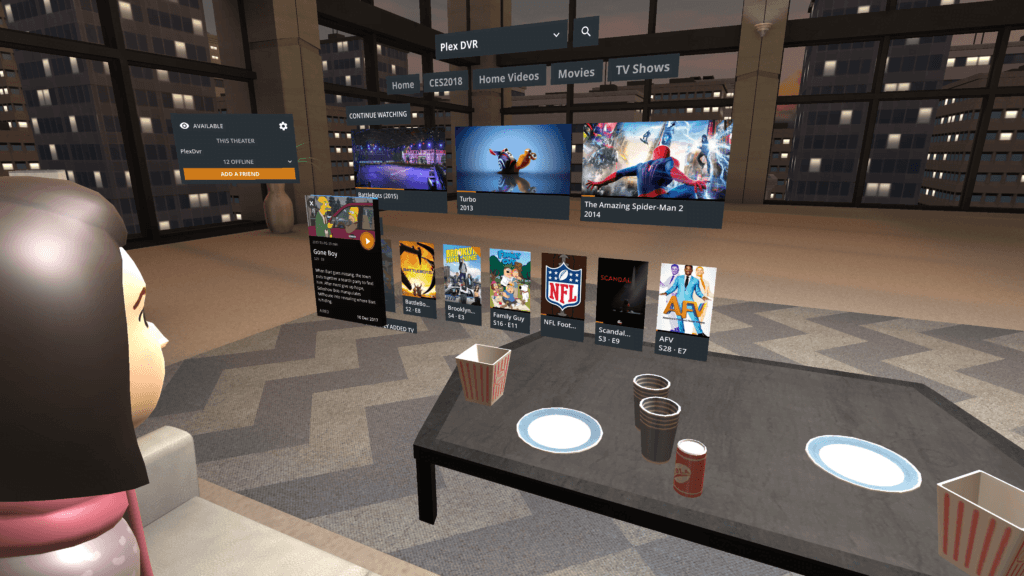 Virtual Reality isn't something new for Plex. Last year, Plex rolled out a Google Daydream app which enables Virtual Reality screening. All your four friends can experience watching a movie together in a single room by Virtual Reality Screening. Now, this app is being rolled out for Gear VR as well. Plex users can experience VR movie screening in three different environments – a luxury apartment, a drive-in theatre, a deep space scene "void". Although the two of these, luxury apartment and the "void" are free, drive-in theatre experience can be accessed only with Plex Pass subscription.
Here's a quick look at Plex's VR App-
Furthermore, you can customize the streaming. Users get to grab and pull the content for a closer look. You can also watch the videos later by lining them up in the lounge. Meanwhile, Plex app doesn't support only 360 Degree VR Videos. It supports 180 Degree and 3D Videos as well. Plex Pass is necessary to access multiple VR Screening. Whereas, if you prefer to watch it alone, it's for free! According to the reports on The Verge, Plex VR Movie app will eventually be available for Oculus Go as well.
Keep reading this space to stay updated with Plex's VR Movie App. Meanwhile, you can also read about the latest trending Virtual Reality apps.