In an earlier post, you had read about the Star Wars VR Rides at the Disneyland. Now, there's a new Amusement park in China which has all its rides powered by Virtual Reality. Yes! You heard that right. All the rides at this Sci-Fi Amusement park at Virtual Reality Powered. Oriental Science Fiction Valley Park has a total of 35 Virtual Reality Rides. Read on to more about this amazing Sci-Fi Park in China.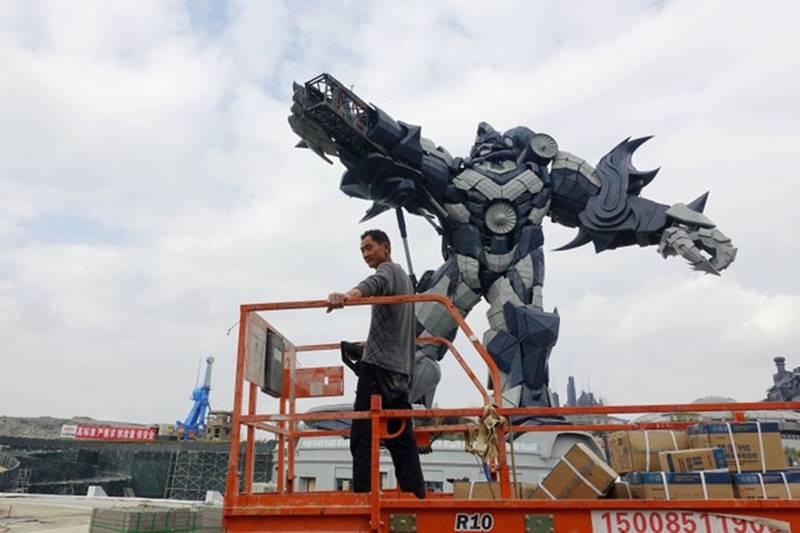 China's Sci-Fi Amusement park with 35 Virtual Reality Rides
Oriental Science Fiction Valley Park spans over an area of 330 acres. Located in Guizhou province, Sci-Fi inspired castles, futuristic designs and robots are other major attraction at this amusement park. Although located in a remote area, it took $470 Million to $1.5 Billion for the development of the Sci-Fi Amusement park. Also, the creative heads of the Sci-Fi park have high hopes for it. They are expecting the park to be a "Tourism boom" with VR Rides being first of its kind in China. Furthermore, the province could also turn into a Tech hub considering an already existing Data Center in the province.
Meanwhile, this is what the Sci-Fi Amusement park in China looks like as per Tech Insider-
China's VR Themed park's business is expected to grow tenfold in the near future. The team is expecting a whopping $8.4 Billion Industry by the next two years alone. Although fun and attractive, this theme park could also be a minor threat to the farmers in the surroundings. Added pollution could be one of the major concerns. But, the VR Theme park could contribute a great deal to the local economy of China.
Keep reading this space to stay updated on Oriental Science Fiction Valley Park. Meanwhile, you can also read about ArkPark, another Virtual Reality Theme park which is game-based and educative.