First, let us understand what is VR360
It basically means 360 degrees Virtual Reality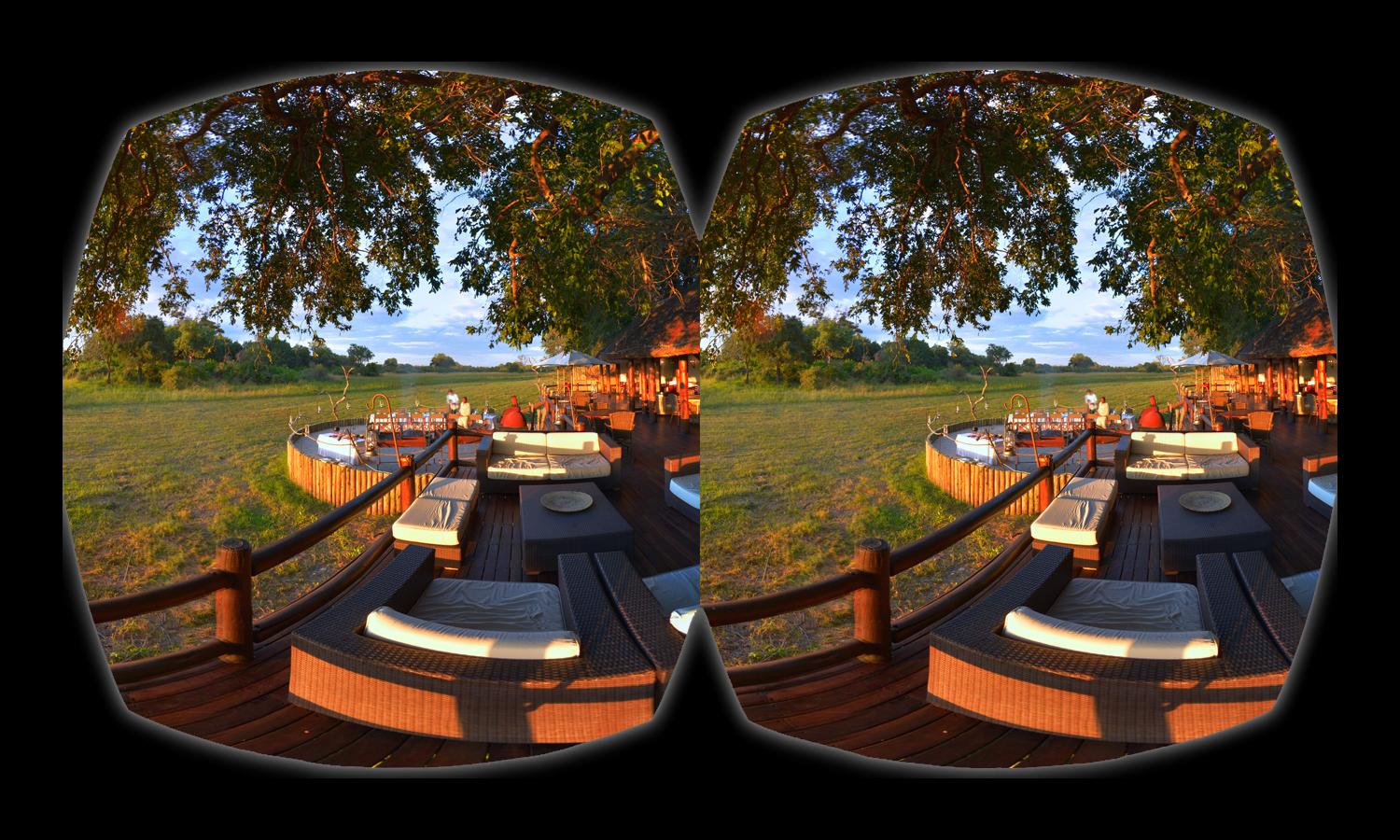 360-degree VR (360-degree virtual reality) is an audiovisual simulation of an altered, augmented or substituted environment that surrounds the user, allowing them to look around them in all directions, just as they can in real life.
360-degree VR can be used for many purposes other than entertainment. The virtual reality technology can be used in most kinds of training that involve a physical environment, including the pilot and driver training (as well as actual piloting or driving), surgery, and undersea and space exploration via remote-control robots.
There are a number of types of 360-degree VR, including live and previously captured video or real-time, real-time rendered 3D games, and pre-rendered computer graphics imagery (CGI).
VR360
Events captured to video from the real world require a number of cameras to record the surrounding environment. While this kind of VR can be rigged by multiple individuals using numerous like cameras, it takes two cameras per view to create depth and a lot of tricky post-processing and editing. 360-degree VR products include NextVR's $18,000, six thousand pixels, six-camera purpose-made device, which records three views from a center point. The 2015 MTV video music awards were broadcast through that method.
CGI-based VR games and computer hardware have been capable of supporting VR for years and visual quality is always increasing, to the point that the need to pre-render graphics is questionable. This is an important improvement because having to pre-render graphics limits the interactivity of the simulated world. Nevertheless, for the highest visual fidelity and realistic lighting, the same computer hardware can produce a better, more complex image when given more time to work on a frame of animation. However, to produce pre-rendered CGI, the time required is multiplied by the number of views required to render a scene.
Although the hardware to create 360-degree VR has existed for years, the technology for the user experience hasn't until recently. A decent user experience can be created using multiple projectors but this is an expensive, bulky, power hungry and hot way to experience VR. Currently available 360-degree VR consumer systems include Oculus Rift, Morpheus, HoloLens and Vive & Gear.
Few Companies in Dubai for VR360
VR 360 TECH L.L.C is a registered company with Abu Dhabi Chamber of Commerce and Government of U.A.E.
We are recognized for innovation, project delivery, quality, and safety. We design, deliver & support systems that are mission critical for clients and committed to delivering quality Services and Products to its broad client base that encompasses both the Private and Government sectors.
Our company has constantly evolved to meet the demands of a fast-paced, volatile economy, but has never compromised our commitment to quality products and services. Our expert workforce, innovative methodology, and intelligent skills will give your business the ability to maximize profits and overall efficiency.
We lead the market in information technology and offer competitive prices for the most sophisticated projects. No matter the budget or scale of the project, we can offer you a competitive rate. In order to accommodate the world's ever-increasing need for technology-driven services and resources, we constantly expand the array of solutions and options we offer.
360° virtual tours and 360°panorama photos
Creative Concepts – Market Knowledge – Perfect Solutions – Quick Delivery – Reasonable Rates – Efficient Service
Our main activity is 360 virtual tour developing and designing included the latest digital photo and 360-degree panorama pictures technology.
We are huge experience in virtual tour programming and the best quality immersive "virtual tour" creating with special high-quality (HDR – High Dynamic Range) panorama photos. Qualities of our photos are in the top!
360-degree Virtual Tour and panorama photos
Full-Screen immersive walk-through style virtual tours. Unique design. Tailor-made user interface.
360MEA is the pioneer in 360 Virtual Reality in the Middle East. Our primary mission is to provide big-impact solutions, to Consumers and Businesses looking for videos and tours beyond imagination for their Real Estate Properties, Hotels, Brand Experiences, Events and Destinations.
Internet users today are demanding innovative visual content at the click of a button and at 360MEA we keep our users first. 360MEA offers the latest and first of its kind high-end technology and innovation that provides you with a competitive edge in selling/buying property, sharing brand experiences, brand stories, capturing corporate events, private events, and any special moment that you want to capture in real full 360 degrees. Our 360 content can be viewed via the web, social media and mobile devices. 360MEA offers their clients an End-to-End one-stop solution for all their video and photography technology needs.
At PearlQuest Interactive, we derive new techniques. We have experts in the fields of information technology, engineering, psychology, interaction design, marketing, and finance.  Thus we strive to solve real-world problems – graphic, new media or consumer engagement, from a multi-faceted viewpoint. Keeping an active customer-focus and persistent design thinking, we try to solve with practicality and ease.