Many developers are trying hard getting VR in our lives by releasing VR games and apps. Going with the trend giants like facebook, Google, Sony, Samsung are also in the race. You can find a bunch of apps and games on playstore or app store for VR. It's often difficult to find a VR app developer. VR app development is still new to developers, so your idea might not be properly implemented.You don't need to find a developer, you can create an app with just a few clicks. If you are a developer or wanting to develope your own VR app, here are top three VR app development platforms.
1. InstaVR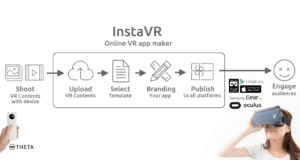 InstaVR is a simple web-based tool. You can start developing without preparing special hardware or installing software to your computer. It is simply a drag and drop tool no manual coding is required It supports high-resolution 4k Stereoscopic panoramic 360-degrees and videos. You can publish to various platforms such as iOS, Android, Samsung Gear VR, Web, etc with a single click and deliver through App Store, Google Play, etc. InstaVR lets you to download the alpha app preview that you can upload to stores and make it available. InstaVr has a great collection of use cases such as Real Estate VR, Tourism VR, Automotive VR, Educational VR, Wedding VR, VR Media Portal, Real Events VR. You can Try it for free.
2.A-frame by Mozilla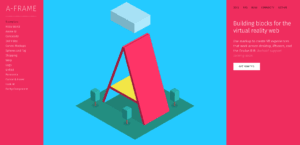 A-frame is a content-creation framework by Mozilla. It is designed to be familiar to those web developers. It wraps the power of WebGL in HTML custom elements, so creating a high performance VR experience. A-Frame makes it easy for web developers to create virtual reality experiences that work across desktop, iPhone, Android, and the Oculus Rift. A-Frame comes with powerful and concise "primitives" for common use cases such as 360-degree videos, images, models, skies, and more. Primitives make it easy to block out a scene in minutes. These primitives can also be combined with lighting, animation, sound and interactivity. Mozilla provided a step by step guide to get start with set of basic examples. It is open source and available for free.
3.Google VR SDK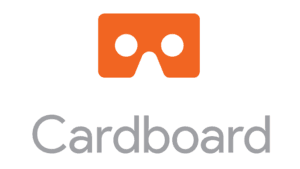 Google VR SDKs include everything you need to develop for these platforms, including libraries, API documentation, developer samples, and design guidelines. It is the world's most popular and accessible mobile VR platform. It lets you build apps that display 3D scenes with binocular rendering, render spatial audio, track and react to head movements, and interact with apps. API's are available for  Unity, Android, IOS, and UE4 helps build your own VR experience from scratch. The hardware requirements for building VR apps are simple and affordable, a viewer and a smartphone with Android or IOS that's it. You can also join Cardboard & VR Developers community on Google+ to stay up-to-date on the Google VR SDKs and connect with other developers.