Everyone want other people to live their life, experience what they do.
A breakthrough technology that captures your world without much efforts is called 360° camera. It captures your moments with a 360° view. People can feel as if they were with you in your Photo or Video. You can capture your world in full immersive and interactive way, letting people experience what it is like to do what you are doing. We can take for example, flying an helicopter or doing scuba diving or exploring nature in the middle of a forest.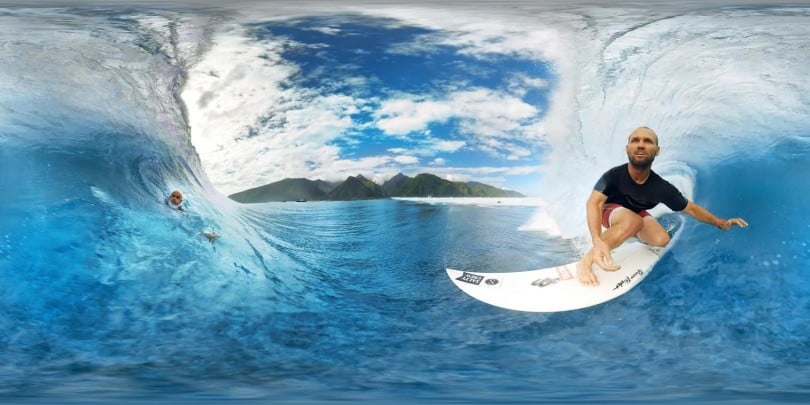 These all experience can be summarised with a 360° camera where you can capture image or video that can be explored at any angle with detailing and clarity. If you are a nature lover or feel like something you did was worth experiencing, you can use these camera's to convey your experience.
We always opt for a DSLR or an expensive camera that give us good detailing and feel of our surroundings. Imagine using a 360° camera for the same – The experience would be exceptional. You can literally convey your thoughts in no time.
Here are some reasons that will make you think twice before buying or selecting your next camera –
Price:
While some of 360° cameras can make you sell your kidney (kidding) there are many that can be pocket friendly and maybe cheaper than those available in market. Obviously it won't cost your near about $100 but spending some extra money for something far more advanced would serve as a compensation for you. Basically there are two main types of 360° Camera –
Professional:
These are bit expensive camera and can be used for professional photography. They have capability of recording 4K videos and high quality images. The cost of these camera's can be pain to your pocket and accounts, but professional photography can never get better than this.
Daily Use:
While you should be wondering whether you can get a hands on with these technology, I have a good news for you!
Convenience:
You might wonder that being a new technology, this might be very difficult to operate or you might not be able to utilize it its potentials. But gone are the days when you require a manual to understand and operate a new tech. This camera is as easy to operate as any other simple camera.
Usage:
In short, I can say this camera is Easy-to-Use. You don't need bunch of wires to connect this (most probably you don't need a wire!) and size is as big as the palm of your hands if you want this for your personal use. This camera is wireless and can easily accommodate in your backpack like your DSLR.
Range of choices:
It might be surprising to know for a new technology like this to have wide range of selection available in the market. But you heard it right, you have many 360° cameras available in market according to your needs and budget. You can buy an HD 1080p camera or UltraHD 4K camera. It can be water proof and dustproof. A camera just for your selfie and day-to-day events and a camera shooting professional videos to be uploaded publicly.
Users:
Next time you go for a trip, you might not need to carry multiple camera. 360° cameras can capture all your moments right from one place. No one gets out of the frame. Imagine taking a 360° selfie sitting on a mountain or maybe in your favourite Ice Cream Parlour.
The prices are dropping slowly with advancements coming in the technology. A good 360° camera may cost under $1000.
Unlike DSLR, you don't need to keep extra lenses or tripods for your camera, thus making your photography a lot easier and lighter.
I would recommend everyone to give 360° Camera a try because you never know it unless you experience it. And believe me, once you start using a 360° camera, you would never look back to your old cameras.
So will you consider buying it?
Save
Save
Save