DeepMind12- Augmented Reality Synthesizer
Although music is an auditory experience, Behringer- a renowned music group has added an Augmented Reality Element to it. The company has added an impressive looking Augmented Reality Display to its synthesizer- Deepmind 12. The Hololens based interface added to Deepmind 12 was shown off at Synthfest UK Show in Sheffield last weekend.
What's a music Synthesizer?
A Music Synthesizer is an electronic device that generates and modifies sound electrically. This is done frequently with the help of a digital computer. In conclusion, Synthesizers are mainly used in live concerts and performances. Also, for composing electronic music, Synthesizers are used. For Example, EDM.
Here's a small clip of DeepMind 12 Synth's Launch-
What makes Behringer's Synthesizer- DeepMind 12 special?
Visual markers added on certain keys above keyboard help manipulate synth's envelope and oscillations. This can be done just my moving your hand, menu and a little cube which is used to change the music. However, these visualizations require glasses to see.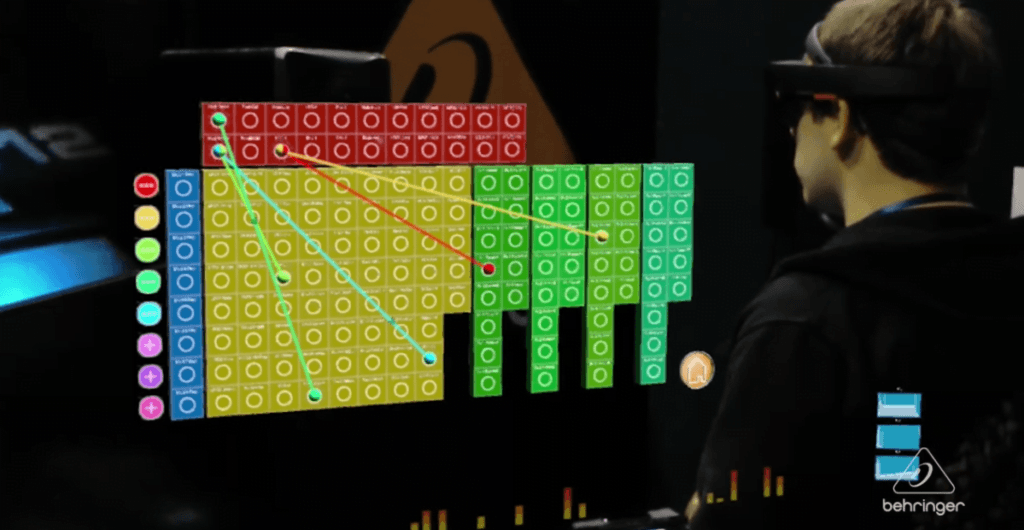 Artists can explore paths of synth even beyond knob-fader interface. Exploring can be done even without shutting out from the real world, collaborators or audience as well. Artists were very impressed with this feature. Here's what a person who tried Deepmind 12 at Synthfest shared his experience- "I guess like anything it's a bit hard to get used to at first,Once you got the hang of it, it runs so smoothly."
Furthermore, DeepMind 12 is priced under $1000 which is the price of any average synthesizer, making it more affordable for the services provided. Being a sweet bonus to futuristic Augmented Reality interface, Deepmind 12 includes a number of new features. Furthermore, Three-Dimensional controls and charts, visualizations above the keyboard are few of the many new features included.
Therefore, we can conclude that not only movies but music industry are also being benefitted with AR and VR. Keep reading this space for a review on Behringer's DeepMind12.