There are many AR apps available in play store that can be use with any android smartphone using smartphone's camera. Experiencing AR is quite amazing but lacks the quality and detailing makes it a little nasty using regular smartphones. To make this experience great a year ago Google showcased world's first tango enabled smartphone collaborating with lenovo to make AR experience real time. Lenovo Phab 2 Pro is the first tango enabled smartphone available to buy, let's get know more about it.
Project Tango by Google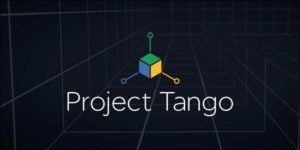 Google has been working on couple of projects, project tango since 2014 which is an advance mobile technology from Google that enables augmented reality (AR) gaming and utilities in a smartphone. Another is project ARA(modular phone project which google has suspended permanently). With project tango google brought more rich AR experience along with some apps specially developed for this phone. There are AR games, spacial 3D mapping apps, indoor navigating apps and many interacting interesting apps to explore. In the future we will be seeing more tango enabled phones from other manufacturers with advancement.
Lenovo Phab 2 Pro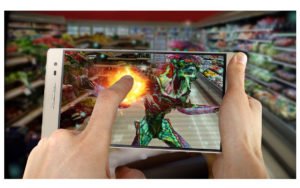 A couple of years ago lenovo acquired Motorola mobility from Google and shook hands on some developmental projects with it. Lenovo Phab 2 Pro has 3 cameras at the rear for perfect 3D rendering and depth detection. It packs a gorgeous display that makes the real world interaction look real, specs are decent
Display        –    6.4″ QHD (1440 x 2560) Assertive display
Camera        –   16 MP rear camera, 8 MP front camera with super-fast focus
Audio           –    5.1 Audio Capture, 3 mics with 360 voice
Design         –    8.9 mm aluminum unibody with 2.5D curved glass
Security       –    Fingerprint scanner (rear side)
Battery         –    4050 mAh with 2.4 x turbo charging
Processor    –    Qualcomm® Snapdragon™ 652 processor, optimized for Tango
Memory        –    64 GB ROM, 4 GB RAM
It will be great to see this hero in action. Lenovo Phab 2 Pro is available to buy in US for $499 along with 19 spacial tango supported apps at play store.