As we all know, 360 Degree Videos and cameras have been a sensation in the recent years. These have been a wonderful asset popped from technology. Now, the latest buzz is all about 360/VR Video Editing. Fortunately, with lots of hard work, we now have an app that makes this work way easier. VeeR is one of the leading, Virtual Reality Content Platform around the globe. Moreover, the team has now released their VeeR Editor – a mobile application for editing 360/VR videos. Also, VeeR aims at developing a cross-platform which not only for viewing, but also for streaming 360/VR Media as well.
Edit your 360/VR Video with VeeR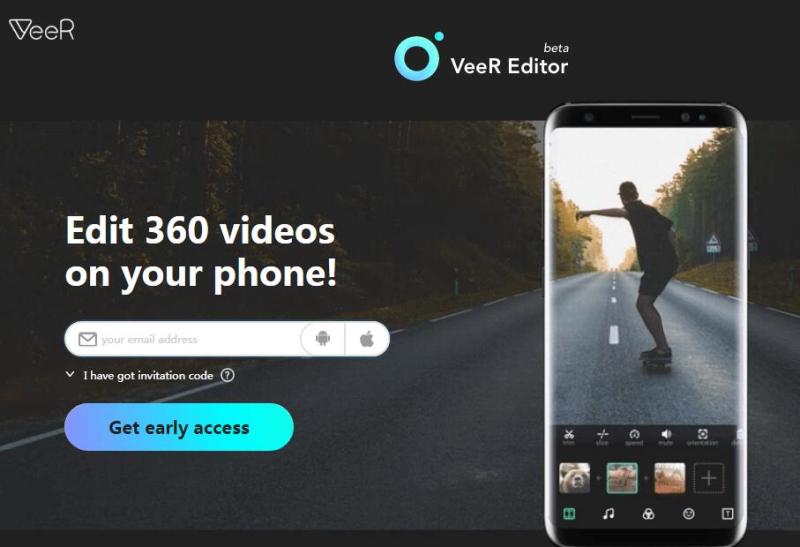 VeeR was established in late 2016 in China and USA. The two branches of VeeR are located in Silicon Valley, California, and Shenzhen, China. The organization has grown globally extending to over 180 countries. Google Play, Google Daydream, Apple App store and HTC's Viveport are few of the many platforms, VeeR has been launched on. VeeR has launched the VeeR Editor to take their first step in helping VR enthusiasts. Meanwhile, the vision of this team is to promote and motivate the work of VR enthusiasts and their creativity. Also, tools and support are unhesitatingly provided for those enthusiasts.
How to Edit 360/VR Video with VeeR's Editor App?
Watch how VR Editing is made easy with VeeR –
Furthermore, here's what Jingshu Chen, product co-founder for VeeR VR has to say about the product, "In addition to conventional features, VeeR Editor is the first 360 mobile editing app to support animated stickers, text boxes and hundreds of free background music. It truly enables creators to generate content wherever they go, by making 360 editing accessible on mobile devices." VeeR has always been warmly welcomed by the VR Community. Meanwhile, you can download the VeeR editor here. It is available for both Android and Apple users.
Therefore, with 360/VR Video editing made easier, Virtual Reality is sure to get mainstream globally.