In an earlier post, you had read about how Augmented Reality is playing a major role in the field of healthcare. Recently, a startup called OxSight has produced and proven the idea of helping the blind and the partially sighted people to see the world again with their Augmented Reality Glasses. OxSight is a venture of the University of Oxford. The team is passionate about giving out the revolutionary technologies and the most beneficial applications to the world.  Also, the team has worked for decades on combining health sciences with machine learning and computer vision. Meanwhile, the team is motivated to develop sight enhancing technologies to help the blind and partially sighted across the globe.

OxSight use Augmented Reality glasses to help the Blind and the partially sighted
Oxsight is making the most of the computer algorithms and cameras to help the visually impaired. The algorithm developed by Oxisight have the capability to replicate the natural visual-interpretation process. Here's  what Stephen Hicks, the team lead of OxSight has to say, "Even when someone is losing their sight, they still have a good brain that's trying to understand and pick up clues from objects, if given enough input." OxSight is working on the process of developing Augmented Reality glasses. Moreover, these help the partially sighted people continue to see in spite of their condition getting worse.
According to the study, the constant jigsaw-forming and assembling process results in what is called as Vision. Parts and pieces of specific visuals are selected by our eyes. The occipital and parietal lobes turn these tidbits into a complete picture. OxSight's glasses add up the highlight, image contrast, and other specific visual features as per the eye condition of the user. The computer vision algorithms and camera help the user personalize their vision.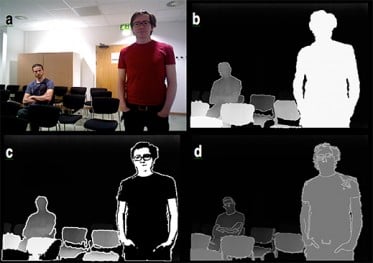 Keep reading this space to stay updated about OxSight's AR Glasses. Meanwhile, you can also read more about how VR is helping the visually impaired here.