Dementia is a medical condition that has a wide range of symptoms. This condition mostly affects Seniors. As a result of this condition, memory loss and inability to think are the major disasters affecting patients. As known from an earlier post, we know that VR is here to revolutionize the healthy industry also. So here's a report which was researched thoroughly and which concludes that VR can be used to cure Dementia as well.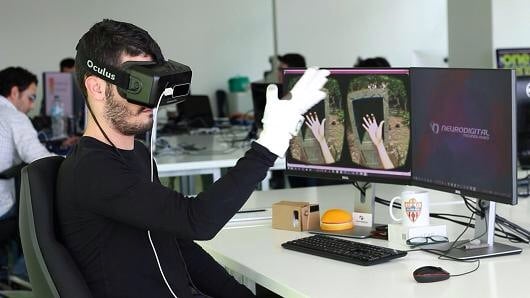 Virtual Reality and Dementia
Recently a research was conducted at San Fransisco by Sonya Kim, a Physician. VR headsets were given to senior citizens to conduct a therapy game. These seniors were let to use VR headsets to experience a day with a huge variety. This was more like a break from the monotonous Virtual Tropical Locale which also made sure they could relax. 'Aloha VR' is the name given to the therapy program by Kim. Although VR is utilized mostly in the gaming industry, there are a number of people who use it for Medical Purposes too.
Seniors were accompanied by Kim's Company- 'One Caring Team' to deliberate depression. Here's what Kim had to say about 'Aloha VR'- "It's a new solution for an old problem. It lifts the moods of those patients who are so anxious and bored or depressed because they think no one cares about them. We've brought beautiful places to seniors who can't go anywhere."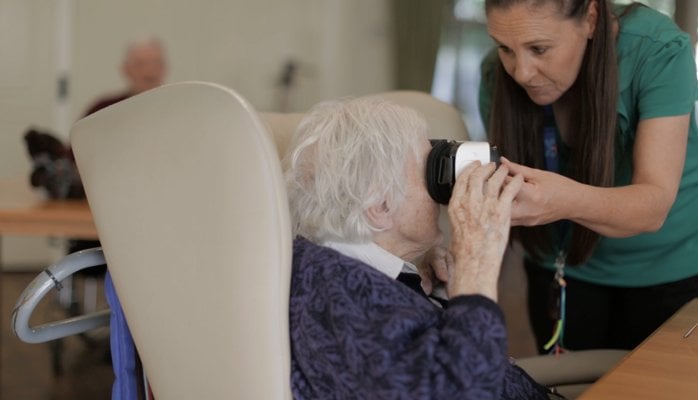 The results of 'Aloha VR' are dramatic. A number of seniors withdrew from the program in a day due to the Seniors' fixed behavior. But there are a few cases where the therapy has gone wrong. This has resulted in increased anger issues and anxiousness. Thousands of testimonies are being received by Kim's Company through patients. These testimonial had relaxing effects VR sessions which lasted for weeks together.
 Why does Virtual Reality help cure Dementia?
Here's what Kim has to say about the results. Although Kim herself isn't sure on how and why it works, she still has a theory. According to her theory, the brains of patients are immersed to simulate Virtual World. Meanwhile, One Caring Team is raising fund along with team 'Aloha VR'.The company aims at making VR programs more cost-effective and compatible to work with other organizations as well.
Keep reading this space for more details on VR for healthcare.