Pete's Dragon is the remake of a classic that was made in 1977 by Disney. They have now teamed up with Google to promote their movie. The team has built a website based on Augmented Reality. Pete Dragon's  official website is termed as Dragonspotting. In order to promote their movie, Disney is making the most of AR and VR Marketing.
DragonSpotting- Official Website by Disney and Google
The movie's Official Website was launched on Thursday. The website's motive is to promote the movie and  MediaMonks is the company associated with advertising technology. Pete Dragon's official website is built on Google's Vision Technology. Furthermore, the website can be opened on iOS and Android Platform also. However, a game is the main attraction of the website.  Augmented Reality is implemented through the website's game- Dragon Spotting.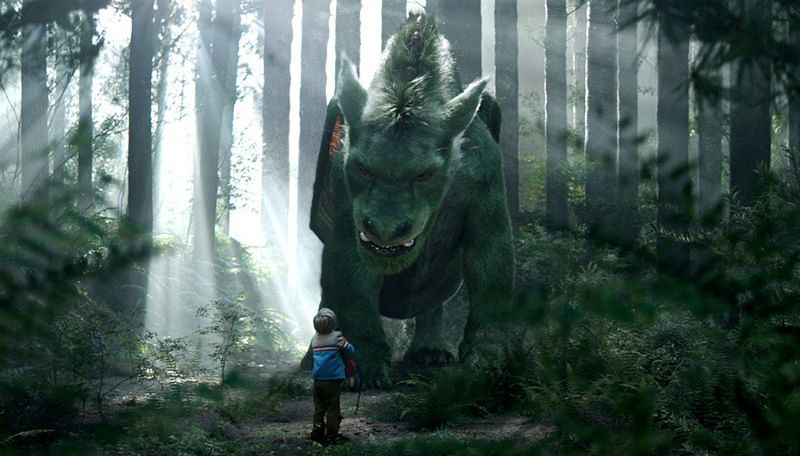 Dragon Spotting by Disney
Here's what you need to know about Disney's new AR based game-
Players must find the movie's dragon Protagonist- Elliot.
Homes and neighborhoods are the various places involved to find Elliot.
Very similar to Pokemon Go, based on the technique used.
Differs a little for iOS and Android users.
First of all, to find Elliot, the players must locate the object where Elliot is hiding according to the game. Hence, if the object is the right object, Elliot appears on the screen for Android users. For iOS users, a picture of the object must be uploaded to the official website. If the object is right, a superimposed image of Elliot shows up on their screen as a result. Google's image recognition tool is used to identify the objects through your device.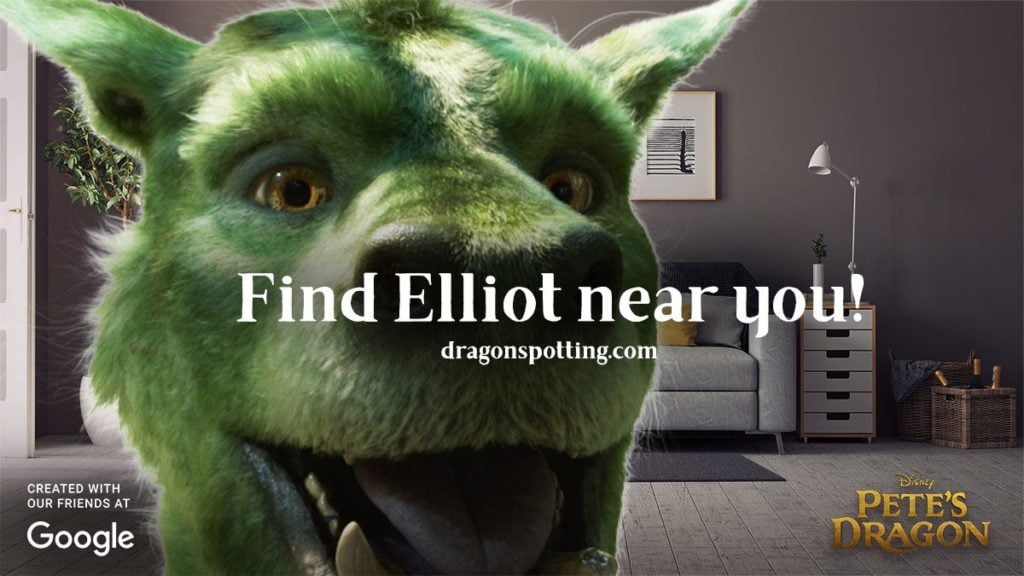 Apart from Google, Nokia also worked along with Disney to promote the movie.  Here's the 360-degree video that was created by the team. While viewing this with a VR headset you can actually feel you are flying on a green dragon.
In conclusion, we can now realize how much AR is growing in the field of technology. Therefore, Keep reading this space to keep track of all the AR-VR innovations and happenings.