After the massive success Pokemon Go brought to Augmented Reality, Axis has now launched an AR based Mobile App in India. The mobile banking app is the first of its kind to be introduced in India. Here's what Amit Sethi, Chief Information Officer of Axis Bank told the media- "AR is an open source technology. Nintendo found a use case for it in gaming. We figured a use case in banking".
The mobile banking app is very similar to Pokemon Go. GPS and camera are two of the main components used by the app. Axis Mobile is the name of the app and is available on Google PlayStore. Axis Mobile's motive is to bring out the best deals for its users.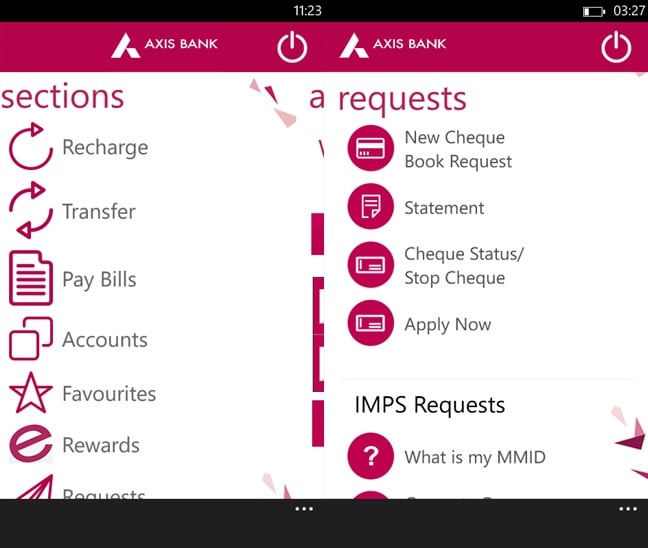 How does Axis Mobile Work?
Whether you're hungry or have sudden shopping cravings, Axis mobile will bring out the best places which have a great deal of discounts for its users. The GPS must be turned on to use the app. The following are the steps to be followed-
Launch 'Axis Mobile' on your phone.
Toggle 'Near Me' Option which will automatically turn on the GPS and the camera.
Once this is done, the user gets the access to scan the location around them. All the possible places with the best and most attractive deals will be listed out on the app. According to Sethi, many more restaurants, property dealers offering special deals to the bank-account holders will tie up with the app in a few months. The best part about Axis Mobile is that it can be used by non-account holders of the bank also. Users of the app will be competing and score as and when they use the app just like a game making banking more fun. Earlier mobile banking apps were restricted only to searching ATM's and branch locations. Now, Banking is more fun with an added element of Augmented Reality into it.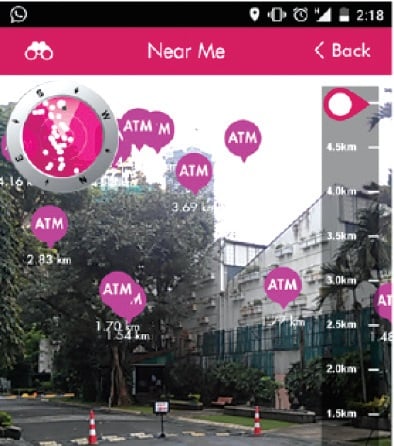 Axis Mobile implementing AR is a huge step towards in the Indian Market of AR and technology. As a result, Banking is not the only everyday thing now, this is also a step towards making AR mainstream in India. Don't miss out to read about a similar AR update on AR Payment App developed in Europe. Therefore, keep reading this space to stay updated.