The rise of VR means that our dreams of interacting with digital content on a physical level are coming to life. Leap motion is known to world for its infrared hand tracking and gesture controlled computer supported system. An American company developed in early 2008 to go with the VR flow started using its gesture technology in VR and AR development since last couple of years. The Leap Motion controller is a small USB peripheral device which is designed to be placed on a physical desktop. It has also been used by surgeons and researchers for medical software, automotive companies for concept cars. To make your pc compatible motion controller a VR compatible, we need to add-on some accessories.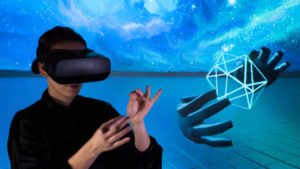 Features and Setup
To get started, all we need is a VR dev bundle including Universal VR dev mount and a motion controller. The Universal VR Developer Mount features a specially redesigned curved mount track piece, custom 3M adhesive to provide stable adhesion. Leap motion integrated with unity, the hero of VR game development to bring motion tracking in VR world more efficiently. In mid 2016 they made readily available unity modules to make much hard VR interfaces easy. With the help of Orion SDK you can setup the motion controller.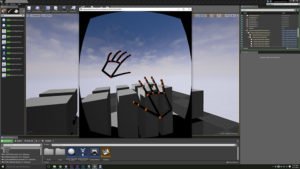 Pricing and Verdict
Depending on which headset you're using, you may need to develop your own integration for the Leap Motion Controller . If you already has motion controller  you just need to get one Universal VR Developer Mount for $19.99 or get a complete VR bundle just for $89.99 and save $10. If you like developing VR content or crazy about VR tech, this less than $100 add-on kit will help you to interact with hands in VR to get rid of heavy joystick. For now the VR contents library is not that rich with only upto five apps but its great to understand gestures recognition in VR. Stay tuned for more updates on Virtual Reality.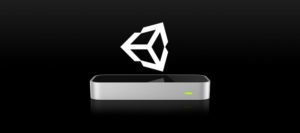 Check Out our earlier post World's first AR and VR compatible smartphone. Follow us on Twitter and Facebook for more updates on virtual reality 🙂 .