While 2016 turned out to be a good beginning for Virtual Reality, Researchers are expecting 2017 to be a more mainstream year for VR. People are now focussing on creating Location based VR products and more innovations. Well, IMAX is nowhere behind in this race. The company is all set to give VR a try by creating its first Virtual Reality Arcade.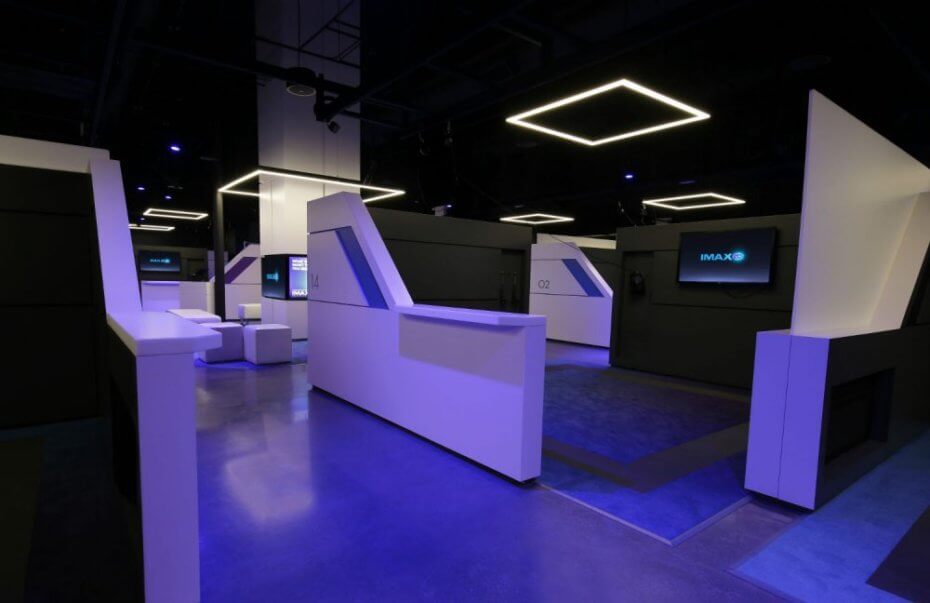 IMAX gets its First Virtual Reality Arcade
IMAX is well known for bringing in the larger and an amazing experience of watching a cinema. Since recently, IMAX Los Angeles began rolling out its plans for an arcade along with other IMAX centers around the world. The IMAX VR center is the first center to be designed for a VR Arcade. Currently, this VR Arcade center is not connected to any multiplex. But, very soon the upcoming IMAX VR Centers will be connected to the multiplex. The cost for visiting the virtual world inside is $1 per minute. Meanwhile, most of the experiences are 5-15 minutes long. For now, the tickets are categorized into two categories- VR Sampler and VR Featured.
The customer is allowed to enter the staging area displaying videos briefing on the VR Hardware experience. Then, the customers are seated on the pods measuring 12-feert-by-12-feet which look like cubicles. Moreover, these pods are designed to look futuristic. Furthermore, these pods are equipped with Sub Pac Rumble Backpacks. A single monitor displays the entire experience video. The space provided is sufficient for the players to move around the room freely. The Virtual Reality Arcade supports room-scale movement as well as the use of other properties or setups.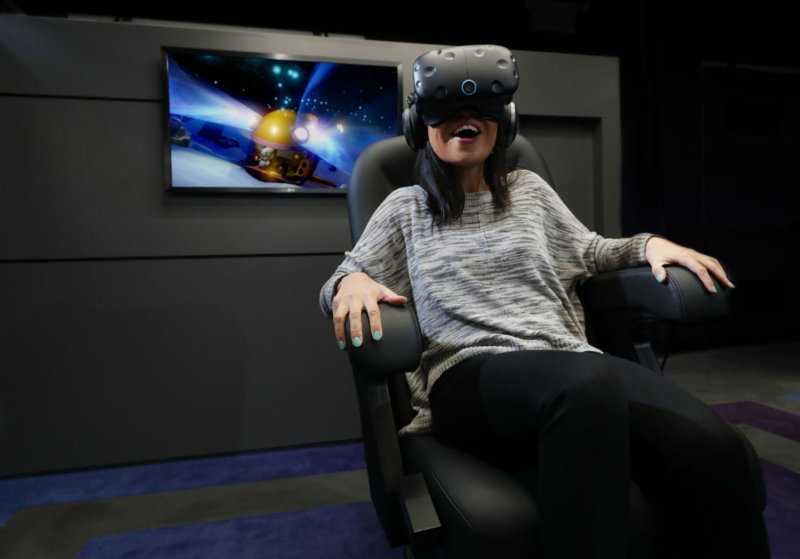 IMAX has cleared the line on implementing this as an experiment and not as a serious one. Star Trek: Bride Crew is one of the most anticipated VR Experience. It is expected very soon in the center.  Keep reading this space to stay updated about IMAX VR Centers. Meanwhile, you can also read about how IMAX is trying to bring VR Mainstream.