Over the decade, a number of travel agencies and portals have made traveling easy. The number of travelers is increasing every year simultaneously with comfort levels and affordability. Ixigo is one such leading travel portal in India.  This amazing portal helps you throughout your journey. Right from local hotels to buses, trains, and flights, Ixigo makes it just right all in one place. Launched in 2007, Ixigo has around 8 million travelers who use this portal as of now. What's more interesting about Ixigo? They have their very own trip planner customized just for you! The 'Trip Planner' helps you find the fastest and the cheapest hotels or travel mode with real-time availability. Meanwhile, Ixigo has now introduced India's First Augmented Reality Coach feature for passengers traveling by train.
Ixigo launches First Augmented Reality feature for trains in India
Being one of the leading online travel marketplaces, Ixigo has now added a pint of Augmented Reality into the experience. A new Augmented Reality Coach feature has been introduced by Ixigo in India, in their app for train seats booking and other details. This AR feature allows the app users to locate their coach positions at any of the 7000 listed railway stations across the country for over 13000 passenger trains.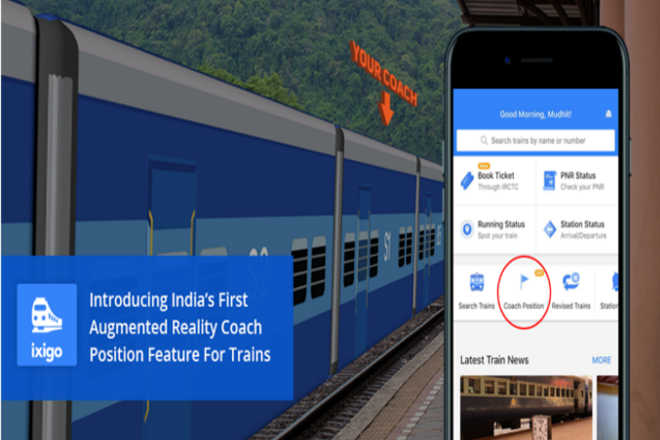 Furthermore, here's what Rajnish Kumar, CTO, and Co-founder of Ixigo has to say about this feature, "At ixigo, our constant endeavor is to use innovation to improve traveler experience and diminish pain points. Due to overcrowding at railway stations, passengers often worry about not having the right information leading to anxious moments before they board their train. To curb this, we worked on developing our AR Coach Position feature. We are quite excited about being the first in the Indian travel services market with an AR use case that will greatly ease passenger pain."
India's First Augmented Reality Coach Feature on iOS
The users of iPhone 6 and above can now instantly categorize locate their coaches on the go. You can download the app here if you're an Android user. However, this feature is available on for iOS users (iPhone 6 and above). The AR feature launched by Ixigo uses the Apple's ARKit. In order, to use this feature, users have to grant access to their device's camera. This allows the app to use the railway platform captured by the camera. The resulting train coach positions are displayed on the device's screen.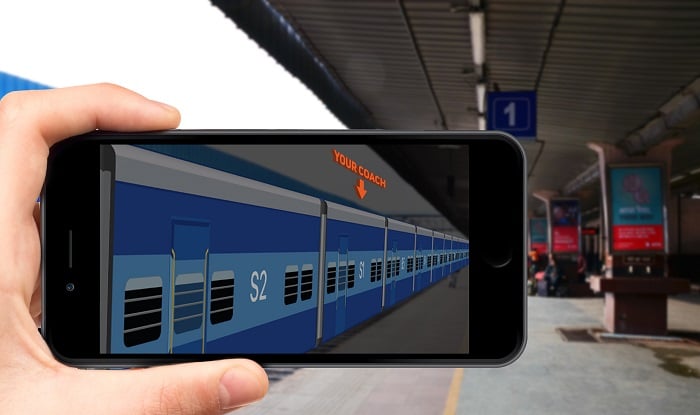 Furthermore, more app updates like Station Alarm and Rescheduled trains will also be rolled out soon. As the name goes, these features send live updates accordingly. These features help the user in case of any delay or ticket cancellation. Meanwhile, another update on the app is iMessage stickers. Concluding it all, we can say that Ixigo is being updated to enhance traveler's experience. Therefore, keep reading this space to stay updated about Ixigo. You can read about other AR featuring apps here.