InstaVR is the latest tool being used for 360-degree content creation. A number of VR Apps can be created in just a few minutes. The content can be immediately published to all other VR Platforms using this tool. The motive of InstaVR is to offer simple VR app creation that helps non-developers to publish their 360-degree content to a wide range of VR Platforms.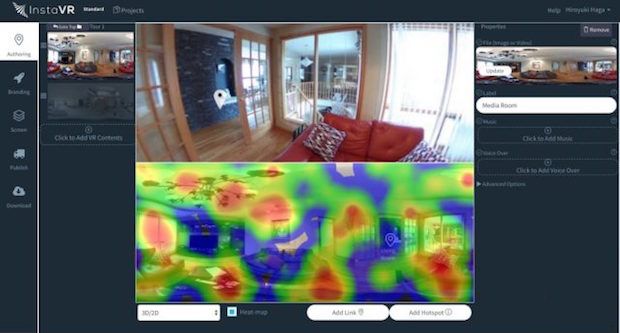 InstaVR- Tool for Simple VR App Creation and 360-degree Content Raises $2Million
Earlier this week, InstaVR announced about their $2 Million Series. It is being funded by 3 major clients- Smithsonian American Art Museum, AECOM, and Transcosmos Inc. While other platforms are still in the phase of pre-content creation, InstaVR has capitalized on the rising buzz of VR. Moreover, this tool will soon be pushed to other fields or industries to create content of their own for respective markets. An extraordinary 360-degree app experience of Smithsonian's Art is trending.
Right from an art gallery to a fast food chain to architecture, InstaVR is appealing most of the industries. Here's a video that shows how InstaVR works-
InstaVR is also a little similar to a Game Development Engine, especially for 360-degree experiences. Annotations can be added along with other details to the panoramic content. Not only the app but also any browser can give you this experience. Furthermore, it also provides analytical tools. For Example, the heat mapping is also an analytical tool. It tells the company what people are looking for the most when they look through content. InstaVR works on mobile-based headsets like Google Cardboard and GearVR. In the near future, the version will be compatible for HTC Vive and Oculus Rift as well. InstaVR is available on the PlayStore for Android users. It is available for iOS users as well. Therefore, keep reading this space to know more about this trending platform.