After you heard of AR shining bright with its simulation for Star Wars, it's now time for VR to outshine AR. A new 40-minute preview length movie is all set to be launched at the Venice Film Festival. 'Jesus VR' is the first feature length film implementing Virtual Reality. Audiences will now witness the Life of Jesus with a whole new experience. However, the preview of the movie will be screened at the Venice Film Festival for 40 minutes.
About the movie- 'Jesus VR- The Story of Christ'
Jesus VR's complete movie length is 90 minutes. VRWERX and Autumn VR are the two companies producing the entire film. It is one of the many high-budget movies. The movie is planning to follow a distribution strategy to gain profits during the festivals.  Furthermore, Jesus VR is all set to be release in the Christmas of 2016 on all major VR platforms including Google CardBoard.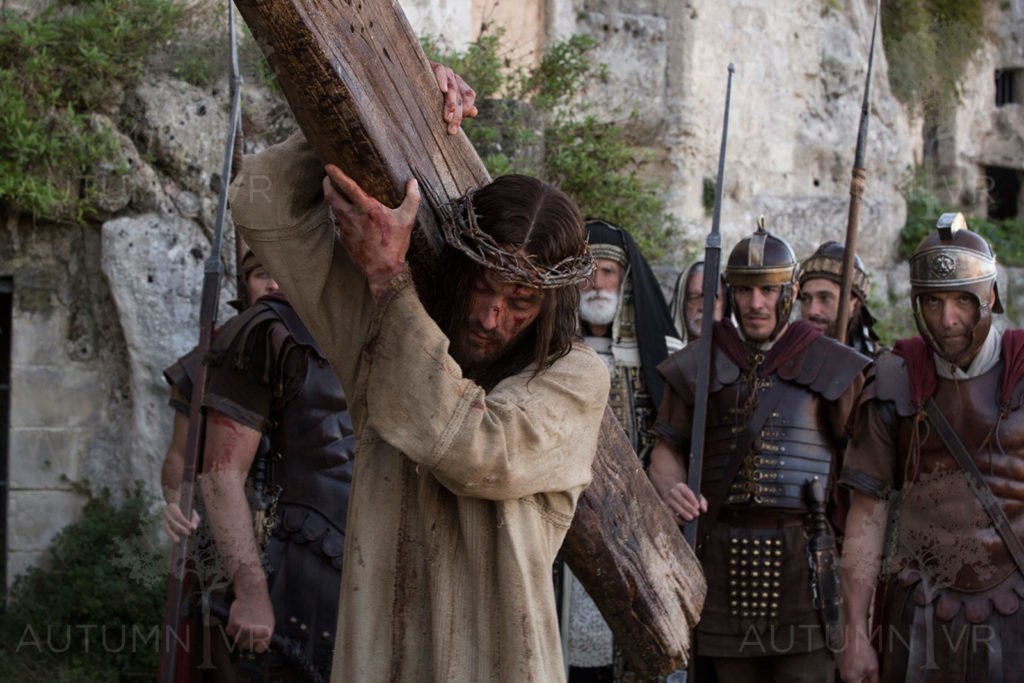 Since 'Jesus VR' is the first VR movie of a long length to be made, the world has its eyes on the Venice Film Festival. Therefore, the film festival at Venice is expected to beat a number of other festivals.  All the accredited badge holders are given access to the movie review from Sept 1st- Sept 4th. Jesus VR is all set to be released in a VR theater equipped with 50 VR headsets, and individual seats pivoting 360- degrees. Also, the VR theater is located on the second floor of Casino,
Watch the small clip understand the tech behind the movie better-
Plot of the movie- Jesus VR
Jesus VR's movie plot is pretty much the same as older ones dating back to 2000 years. 'Jesus VR' is shot completely in Matera. Hundreds of crew members and extras were employed to create the most ambitious feature-length VR movie.
Here's what Alberto Barbera,  director of Venice Film Festival told the media-  "Jesus helps show the narrative and spectacular potential of this new technology, which until now has been limited to brief films.The presentation is particularly important because this year the updated film market, now called Venice Production Bridge, is also presenting six VR projects among the 40 proposed audiovisual products in search of financing, alongside movies, documentaries, TV series, and web series.It is a sign of the attention the Venice Film Festival pays to the sweeping changes which are helping redefine the horizons of the production of images in motion."
Since Jesus VR is all set to release during the holiday season, it has high expectations also. All we can do for now is wait for the movie. Therefore, keep reading this space to stay updated.