We have enough reasons to avoid going to the gym and doing exercise rather we prefer playing games on mobiles and computers .Well,considering people like us and our love and hate towards gymming and gaming using the concept of augmented reality some amazing people came out with an idea of AR based physical exercising games and it is amazing. Now losing weight is way more fun.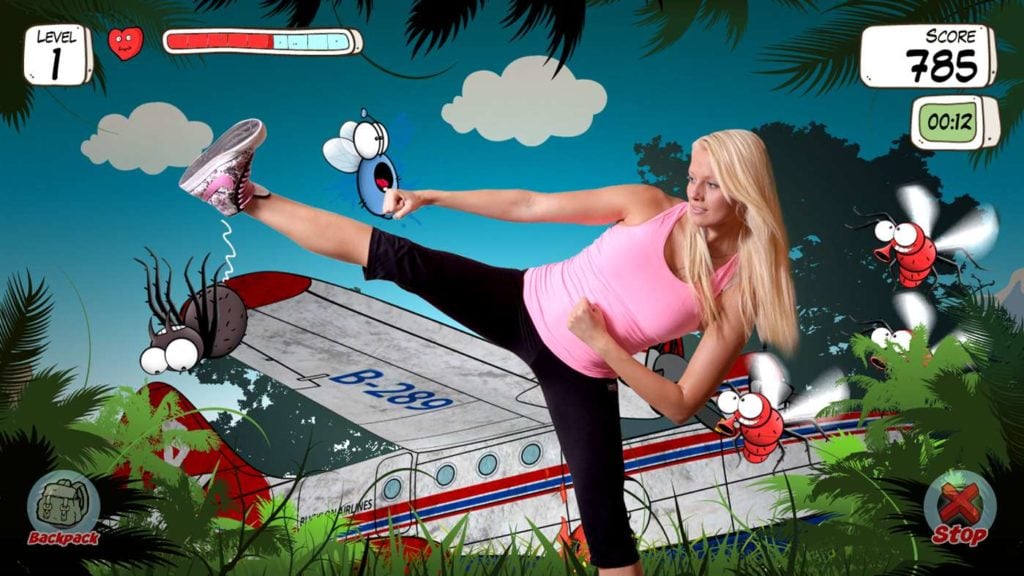 Creators of most popular AR based game Ball Strike came with a brand new game called Bugylon! Yes,  you have to kill bugs like mosquitoes, flies, and avoid getting beaten by dangers spiders. As a result, by doing all these activities you are actually burning extra calories and getting fit, fun isn't it? Right! Giving you the experience of playing a Kinect game on your PC without bumping your pocket but just using the web camera of your computers and mobile phones and detects the motion.
You will have amazing fun as you use your entire body to fend off these hungry creatures. Warm up, before you attempt to punch, kick and twist your body through this engaging game of survival. You might as well find yourself shedding some calorie,unlock new and exciting levels by improving your skills of killing flies. Also, you can share your crazy pictures of doing so through Facebook, Email, and other social sites. This game is available for windows 8 and above and support both x86bit , x64bit architectures.  The company has stated that .AR based games are coming to iOS, Android, and Windows mobile in near future. For Example, Strike ball, Bugylon, and
So get ready to burn some calories in a fun way!