MedSkills Learning Pvt Ltd is a service company that focusses on healthcare. The company specializes in developing as well as delivering an amazing Online Medical Education. The company is based out in Hyderabad. Meanwhile, the motive of the company is "Enabling a transformative digital experience." Furthermore, the company has partnered recently with Archimaze to produce new services.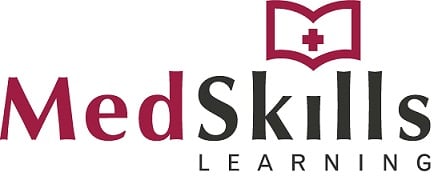 What are the Key Missions of MedSkills Learning?
The following are the key missions of the company-
Effective Designing and Developing new digital experiences.
Managing the created digital experiences.
Continuous innovation being delivered aided by highly immersive technologies.
Meanwhile, by adopting the 'Design Thinking' approach the team adds creativity for their process of overall development.
Who does MedSkills Learning Serve?
The following are the services provided by the company-
Medical and Healthcare Universities
Teaching Institutions
Hospitals and Pharma companies
Medical Equipment/Device Manufacturers
Medical publishers
Medical/Healthcare App Developers
MedSkills Learning and AR/VR
In an earlier post, we had mentioned about the partnership of Archimaze and MedSkills Learning. Meanwhile, the major immersive learning services provided by the company are 3D Environments, Virtual Reality as well as Augmented Reality. Therefore, we can expect a lot more innovative products as a result of this partnership. Apart from these, the company also delivers services mentioned below-
Development of E-Content and Curriculum
Instructional Design and Content Delivery
Administration of Courses
Online Payments
Generation of Reports
Hence, keep reading this space to know more about MedSkills Learning. Meanwhile, you can also read about the Top Real-time Content Developers of the World.