Since recently Disney's researchers are working on a Mixed Reality 'Magic Bench'. From our earlier posts, we have a basic idea on how Mixed Reality works. This project by Disney aims at helping people interact with various digital characters of the world. Also, this means that you can now hear and see your favorite digital characters in real-time through this 'Magic Bench'. As we all know Mixed Reality can enhance virtual experiences to next level. According to the researchers of Disney, this is what the description of 'Magic-Bench' goes like- "This demonstrates [human-computer interaction] in its simplest form: a person walks up to a computer, and the computer hands the person an object. "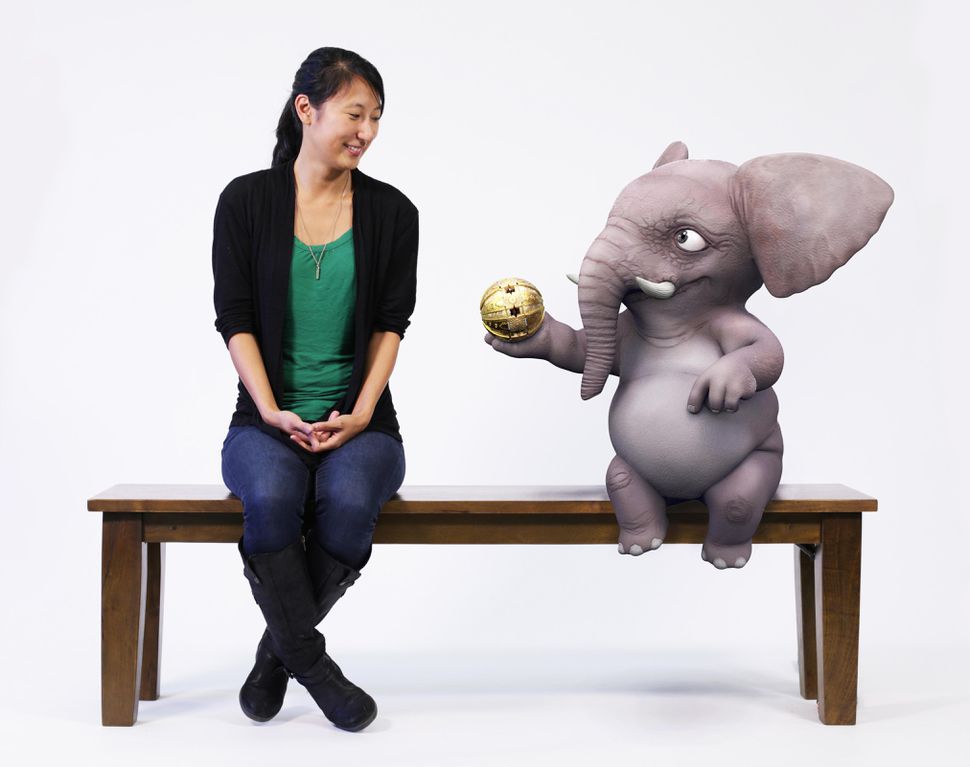 Disney Researchers create Mixed Reality 'Magic Bench'
The Mixed Reality 'Magic Bench' portrays a mirrored image. This mirrored image is supported by the RGB Camera placed on the large display right in front of the user. Moreover, this creates a third-person point of view. The large screen will display your mirror image and the digital character on a bench-like platform. A depth-sensor is used to recreate the scene on the large display. The 'Magic Bench' is a combination of various technologies. A multi-sensory approach is one of the major features of this setup. Meanwhile, this feature not only helps you see or hear the digital character but also, you can feel their presence.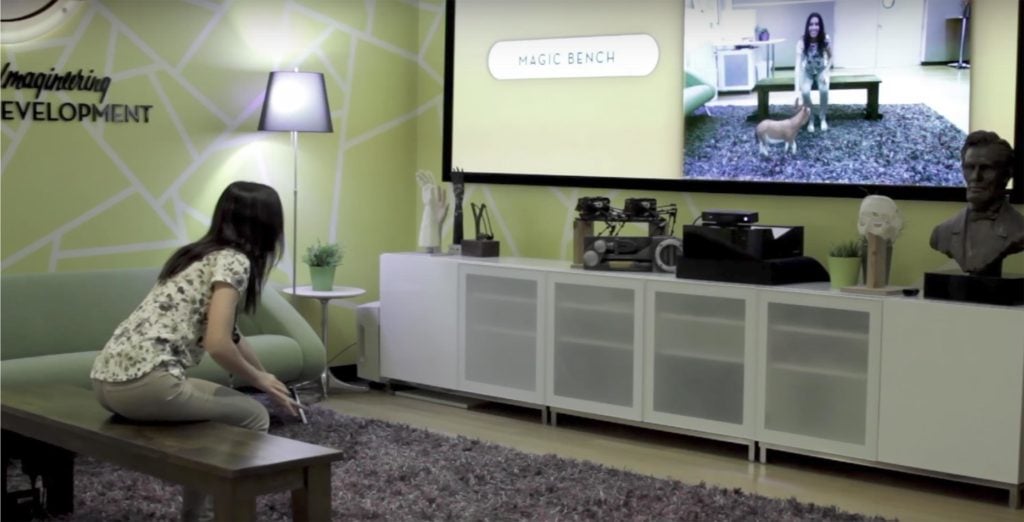 Furthermore, the motive of Disney's researchers is to create a "Walk and play" experience. One of the technician's of Disney explained the setup to be something like this – "We draw polygons using each point in the point cloud as a vertex, creating the appearance of a solid mesh. The mesh is then aligned to the RGB camera feed of the scene from the same Kinect. This alignment gives the mesh color, and completes a 3D reconstructed video feed."  Watch this video to learn more about the Magic Bench.
Keep reading this space to stay updated about Disney's Magic Bench.