Well, Who doesn't love vacations?! We all do and always crave for a break! Now, we don't have to wait year long to for the holiday season anymore. We can now turn our work environment into a Vacation environment with the help of a new VR App. Mure VR is a Reykjavik-based tech startup that has developed this app. The startup's motive is to create a space for workers to escape from reality and feel vacation vibes without spending a single penny. Furthermore, this new VR App has been named as 'Breakdown'.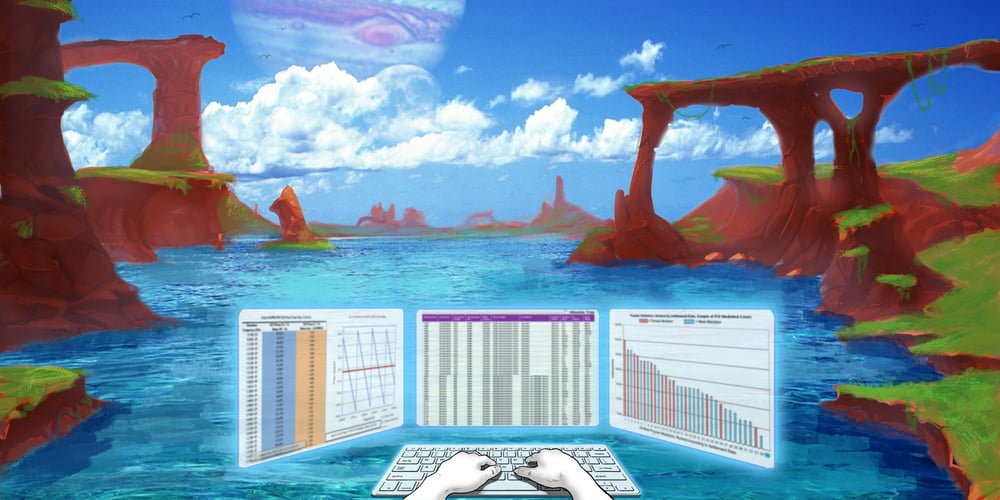 New VR App to make you feel the Vacation Vibes – Breakdown
The CEO of Mure VR, Didrik Steinsson told the media, "Our idea is that you could actually just sit at your desk and you could get this feeling, this psychological restoration, without having to leave the workstation." Breakdown lets the user perform their regular tasks being involved in a computer-rendered world of their choice. So Basically, Person A can now perform data entry or any task by being in the Virtual Bank in Japan's Tokachi River and other locations. Earlier, last year, the team tried the prototype of  Breakdown. As a result, the team experienced the value of a better workplace in their lives.
Presently, Breakdown is under development. This app has crashed a number of times and has few issues to be resolved. Furthermore, the sights are pretty clear on the app and you can toggle between different locations as well. Also, the users can work in complete privacy without being distracted. The Breakdown app will be made available iOS and Android users as well. The app will soon hit the App Store and the PlayStore as soon as it is released.
Keep reading this space to stay updated about the app. Meanwhile, you can read about other VR Apps.