Kodama is constituted of an enthusiastic team filled with passion, which has raised the standards of a 3D printer now. The team has now built a 3D printer named as Obsidian. Earlier last year the team had built a 3D Printer called Trinus. Furthermore, this printer was delivered to over 3000 kickstarters across 80 countries of the globe.  Back in 2015 when Trinus was manufactured, it encountered a huge success. It was completely made of industrial grade parts and could transform into a laser engraver in just 60 seconds. The motive of the team is to bring in professional grade 3D printing to the mainstream.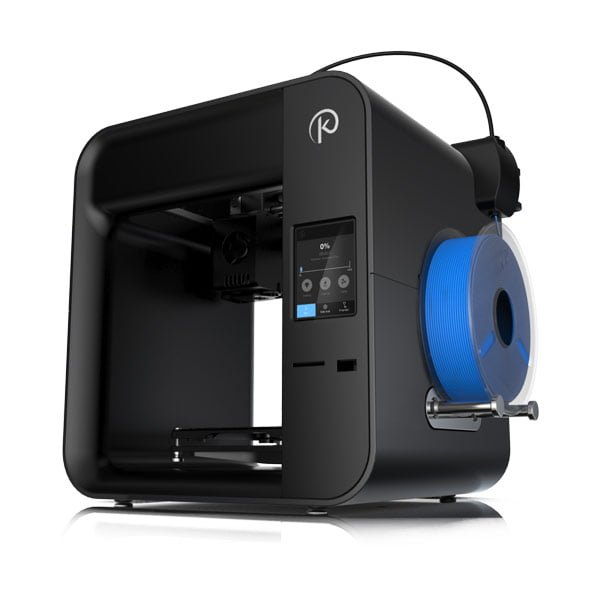 Obsidian- Kodama's Second 3D Printer
Obsidian was released to go on an early eagle offer by Kodama's on 4th of July 2017. It is now a part of new generation FDM 3D printers. Obsidian redefines the possibilities of affordable 3D printing to help out common people. Furthermore, it has been designed with a slim and sleek body available in two colors- Obsidian Black and Trooper White as well. This 3D printer has been manufactured by experienced and exclusive manufacturers. Made of in-house engineered components, Obsidian is said to be extremely efficient. Moreover, this printer runs on the non-proprietary firmware. What's more interesting? Well, this printer is available at just $99. This is the most affordable yet efficient 3D printers among a number of other 3D Printers.
Here's one of the reviews of Kodama's Obsidian 3D Printer
Also, Obsidian has 2MP camera webcam, connectivity for USB, Wifi, and Touch Screen as add-on upgrades. This 3D printer has a heat range from 180 degrees to 250 Degrees Celsius. Obsidian is also Kodama's first ever in-house self-designed 3D Printer which has been under development right from 2015. Keep reading this space to stay updated about this latest buzz in the printing technology. Meanwhile, you can also read about many applications of 3D printing.