OpenAI is a non-profit research company that has been working on the path of Artificial General Intelligence. The motive of the company is to build safe AGI and ensure that the technology's benefits are well utilized. The safe AGI technologies are expected to be highly impactful in a very short term itself. The team consists of 60 dedicated full time researchers and engineers working selflessly. Also, the company focuses on long term research and has been working on developing fundamentally advanced AI capabilities. Furthrermore, reasearchers at OpenAI are now training their AI robots using Virtual Reality. Therefore, making the Virtual world as real as possible with the help of artificial intelligence.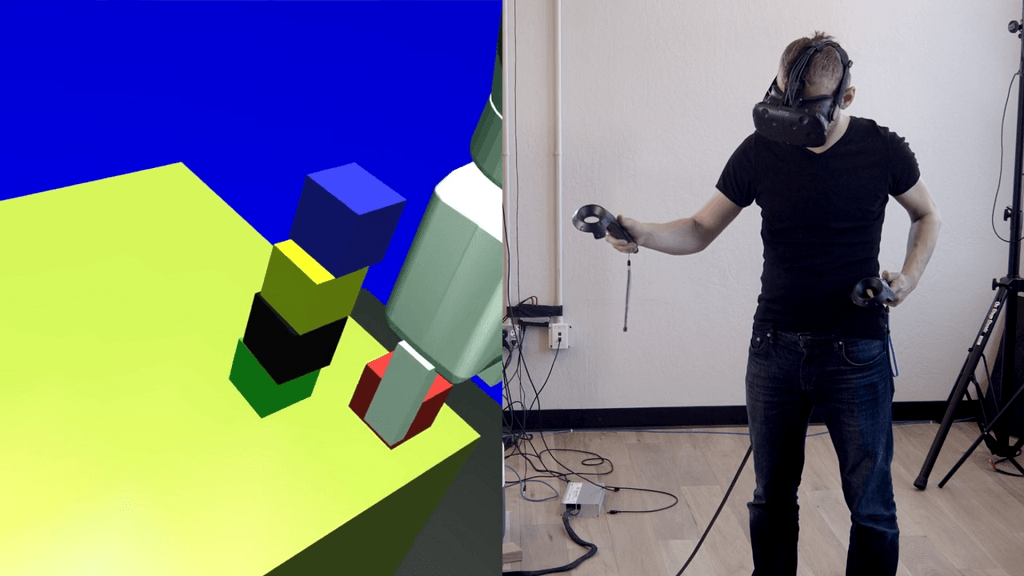 Virtual Reality for training AI Robots
Well, as we all know, Robotics itself is a very complicated subject. Hence, training AI Robots is a much more difficult task. Thousands of real world examples must be used to train the algorithms used in the control movement of a robot. At OpenAI, two distinct algorithms are being workedon. These two algorithms are one that interprest everything around the robot and the other that analyses an action, reasoing it and initiating it. Meanwhile, with the help of virtual reality, AI decodes the actions needed. This is done after a single recording and the actions are replicated using a physical machine. Furthermore, this system is efficient enough to copy human movements.
The developers of this system are expecting the VR training system to work well for training other rigid objects more efficiently. This is because of the power of VR to accurately simulate solid objects but less accuracy at modelling fluid and flexible objects. In the coming days, the system is expected to model fluid and flexible objects accurately as well.
Keep reading this space to stay updated about OpenAI's VR training for AI robots. Meanwhile, you can also read about the Top VR Training centers in India.