Telecom Giant shows interest in VR and plans to launch Apps next year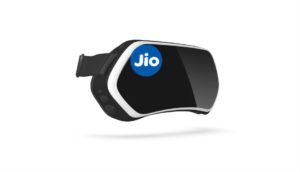 The new entrant in the telecom industry, Reliance Jio, is planning to launch its own Virtual Reality (VR) app in 2018. It is hoping to collaborate with experts at Birmingham City University in England, the university said.
Aiming to explore potential partnerships in the future, the Head and Creative Director of Jio Studios, Aditya Bhat and Ankit Sharma respectively, visited the university. After their visit on Wednesday, they could learn more about how it is training the next generation of virtual reality (VR) professionals.
The Founder and Managing Director of philmCGI is Anand Bhanushali. He has also spent time with senior academics of the university. This was, as part of a visit organized by the UK's Department of International Trade.
Based out of both Mumbai and Pune, philmCGI is an animation studio. Here, around 90 artists provide computer-generated images and visual effects services in films and television. All this, for some of the biggest studios in Europe and Asia. Furthermore, it is expanding its offer in VR and Augmented Reality (AR).
"Today we have discussed a number of opportunities for collaboration, Lots of innovative solutions can be developed when applying fresh minds to companies such as ourselves", said Bhanushali.
Meanwhile, Kep reading this space to stay updated.