In an earlier post, you had read about how Snapchat has been ruling the Social Media platform with Augmented Reality. Since then, there's no set back for snapchat in terms of augmenting. Recently, Snapchat hired a Hollywood artist to work on AR Filters and even got updated with 3D Bitmoji 'World lenses'. Meanwhile, Snapchat has now worked on Augmented Reality Lenses for gaming. Read on to know more about Snapcht's new layout for gamers.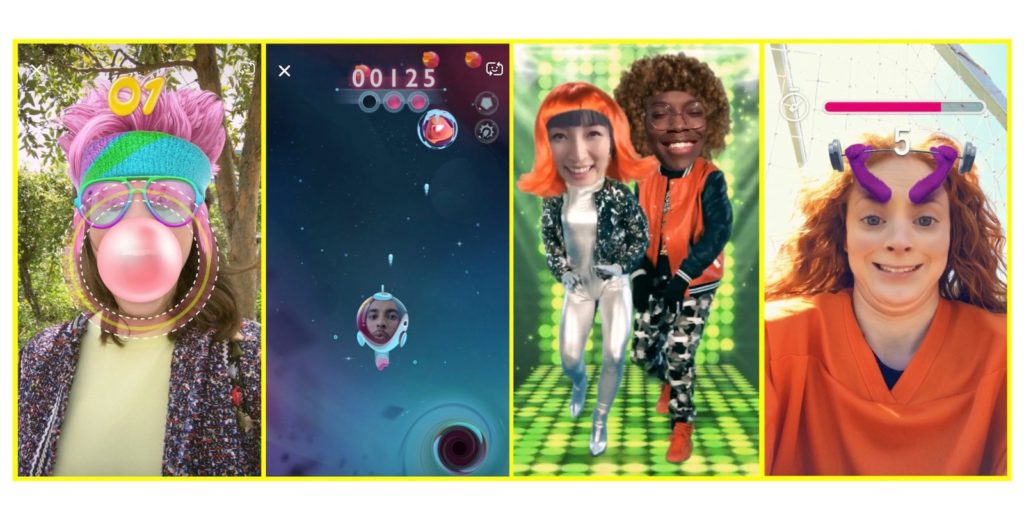 Snappables- Snapchat's new Augmented Reality lenses for Gaming
After Instagram got its own filters, Snapchat has been on a quest of being more innovative. Snapchat has now announced 'Snappables' – new AR lenses which supports gaming. The purpose of Snappables is to lead way to shared experiences between users. Although, the shared experience is in the form of gaming. Furthermore, the new update will be rolled out to all iOS and Android users this week onwards. Have a quick look at Snappables right here-
Here's how you can use Snappables once your app gets updated- When you open the snapchat camera, the world and face lenses will be on the top right corner while you can find Snappables on the top-left corner. Though touch, facial expressions, and motion, Snappables can be controlled. You can invite your friends to play Snapchat's multiplayer games with or experience the virtual world together. Snapchat has promised to update itself with new Snappables regularly. This means, the users get to experience different virtual worlds and play different games with AR.
Also, it has been reported that Snapchat has crossed 187 million users who use the app daily. Hence, with more of such fun updates, Snapchat seems to be leading the clan of Social media. Keep reading this space to stay updated about Snappables. Meanwhile, you can also read about the new VR Glasses by Snapchat.