As mentioned in an earlier post, 'Baahubali 2' is all set to break into theaters along with VR versions. SS Rajamouli is a filmmaker who takes cinema beyond theatrical experience by combining it with technology. This was proved in 'Baahubali' where the use of VFX effects added up to the massive success of the movie.  Here's how the directed expressed his excitement for the movie's VR version on Twitter- "I am very excited about the work we are doing in Virtual Reality space with 'Baahubali'. We are currently working on 2 VR experiences."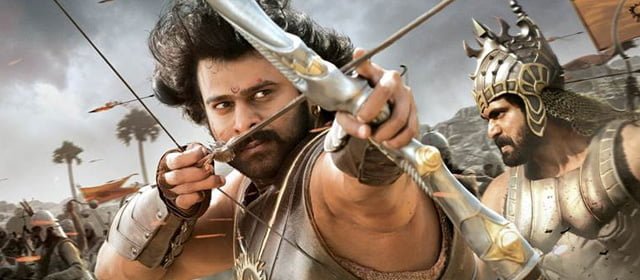 'Baahubali 2' will also be India's first commercial VR film. Although 'Right to Pray' was premiered at TIFF 2016, it was more like a documentary.
'Baahubali' in Virtual Reality- As seen by SS Rajamouli
Through Virtual Reality in 'Baahubali', SS Rajamouli promises the audiences to experience the feeling of being on sets of the movie. Furthermore, High-end camera is used which was developed by AMD Radeon to capture the Virtual Experience. The VR version of Baahubali will be released on October 22nd which is also the Birthday of SuperStar Prabhas. According to Rajamouli's other tweets, "The 3D photo-realistic VR experience built in a game engine and is set in the climax of Baahubali 2"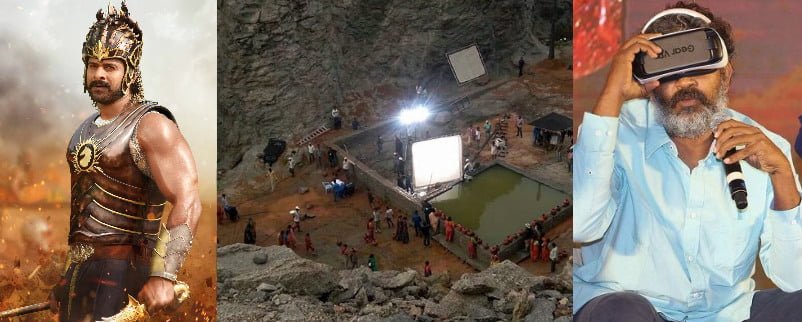 The entire team of Baahubali is working constantly on making the VR experience available to all. As a result, the movie can be enjoyed in the best way possible which is the motive of Entertainment. New workflows are being built to enhance the VR experience. Also, new VR teams are also tagged along with the Movie team. Meanwhile, 'Baahubali 2' is expected to be releasing on April 28,2017.
Therefore, we can conclude that Virtual Reality is also helping in pushing the 'cinematic boundaries' to a whole new level. Keep reading this space to stay updated with the VR version of Baahubali and Rajamouli's next moves towards merging VR with movies.