Best Universities in US using VR / AR for training
For a very long time, the Engineering Universities have been in a dilemma. Whether or not to add virtual reality in the curriculum for students. But with the boom in the VR industry, many schools in the United States are opening labs with infrastructure for VR. Students can use this facility and create content for VR. And also develop their skills.
Few Colleges even have Virtual walkthroughs for students to check out the campus before they apply for that particular college.
The technology provides 3-D visuals that help engineering students improve their designs, alerting them to flaws before the building process starts.
Engineering schools are researching technologies that could transform the way people communicate and interact by. For instance, allowing people to visit one another in a virtual space if they can't meet in person. Engineering schools are also exploring medical applications of virtual reality. It could save lives, such as 3-D X-rays that allow doctors to peer inside the bodies of patients.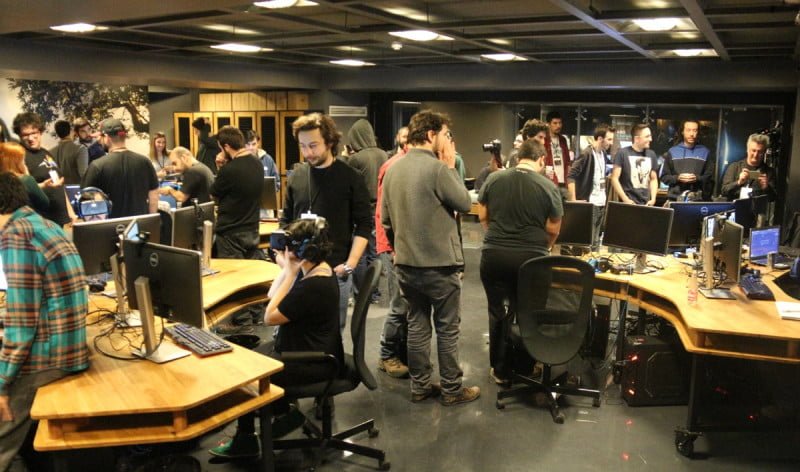 Some engineering schools are taking virtual reality lessons a step further and challenging students to develop new virtual reality programs.
Opportunities to harness the power of virtual reality are valuable to engineering graduate schools, professors and students say. Thats because the technology can serve as a learning aid and a foundation for innovation. Here are three benefits of attending an engineering school that has integrated virtual reality into its curriculum.
The first Few Universities
University of Michigan Ann Arbor
Dr. Linda Nubani, Specialized in Architecture, Criminology, Crime Prevention, predictive policing believes Although VR is an old technology, people become more aware of it through gaming however the possibilities of conducting research using Vr is nowadays priceless. We deal with a new problem everyday whether it is healthcare related or environmental related or safety related, the use of VR becomes valuable in testing and simulating many of the emerging topics without the associated cost

1.Students at the Viterbi School of Engineering at the University of Southern California created a virtual reality program. It aids memorization by using imagery to represent concepts and words that need to be remembered.
At the College of Engineering at University of Michigan—Ann Arbor, structural engineering students work in a "virtual reality cave". That constructs 3-D building models so they gain insight into the difference between stable structures and feeble ones. London South Bank University offers a virtual reality auditorium that allows students to create visualizations of their designs.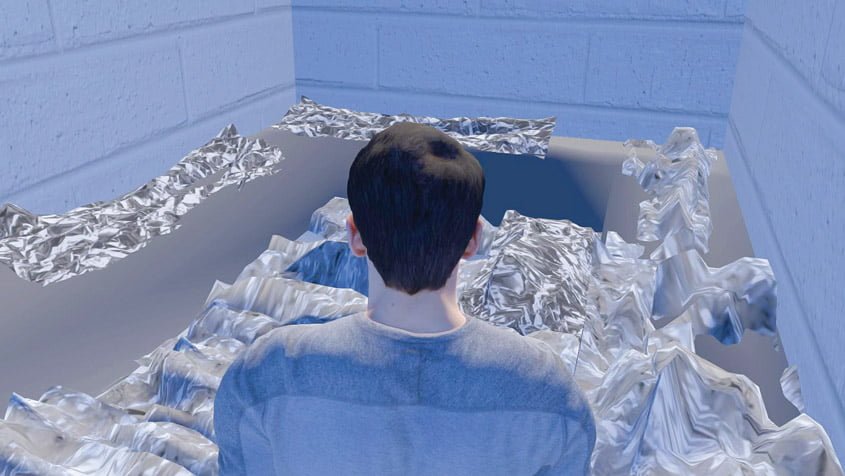 "In the past, the ability of educators to relate complex 3-D spatial arrangements was limited to 2-D drawings or physical models," Sherif El-Tawil, associate chair of Michigan's civil and environmental engineering department, said in email. "Depicting 3-D figures in 2-D space is clearly not a good way for transmitting a complex 3-D message."
Alessio Corso, a senior lecturer at the School of Engineering at London South Bank, says virtual reality complements traditional teaching methods in engineering classes.
Jyotsna Kadimi, an electrical engineering student at USC and president of the student-run Virtual Reality Southern California organization. She says that a knowledge of virtual reality technology helps her imagine ways of improving the technology that exists and spurs thoughts of possible inventions. It is in the interest of every engineer to understand cutting-edge technologies, she says, so they can build upon recent discoveries.
Virtual reality is one of the most promising new tools for engineers. It has useful applications in entertainment, journalism and medicine, Kadimi says.
The initiative
The VR First Lab Initiative believes that VR and AR will drive the job market in the future. Students should be trained on modern equipment to create new kinds of content. So VR First engages with top universities and science parks to set up or renovate current PC labs, making them into AR/VR-ready facilities. Each lab gets state-of-the-art equipment plus active fostering of collaboration between labs and the AR/VR community.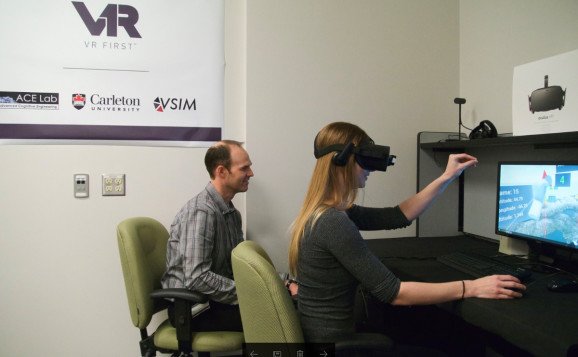 The VR First network includes 581 universities and science parks. The existing labs are located in 23 countries.
All VR First labs are equipped with all major VR/AR platforms and technologies. Most of these initial projects were developed for the HTC Vive and Oculus Rift platforms. Each accounting for 31 percent of projects created. Unity is the preferred engine (48 percent), followed by Unreal (20 percent) and CryEngine (14 percent).
Oklahoma State University: The AR based mobile app project. It is an object locating and information system for individuals with physical disabilities and mild memory loss due to strokes. The application functions as a mapping device for locating certain objects. It provides information within the living space of the individual.