Master visual futurist Syd Mead and Emmy-award winning director Jason Zada of MediaMonks bring VR experience to life to support west coast debut of all-new Toyota Prius Prime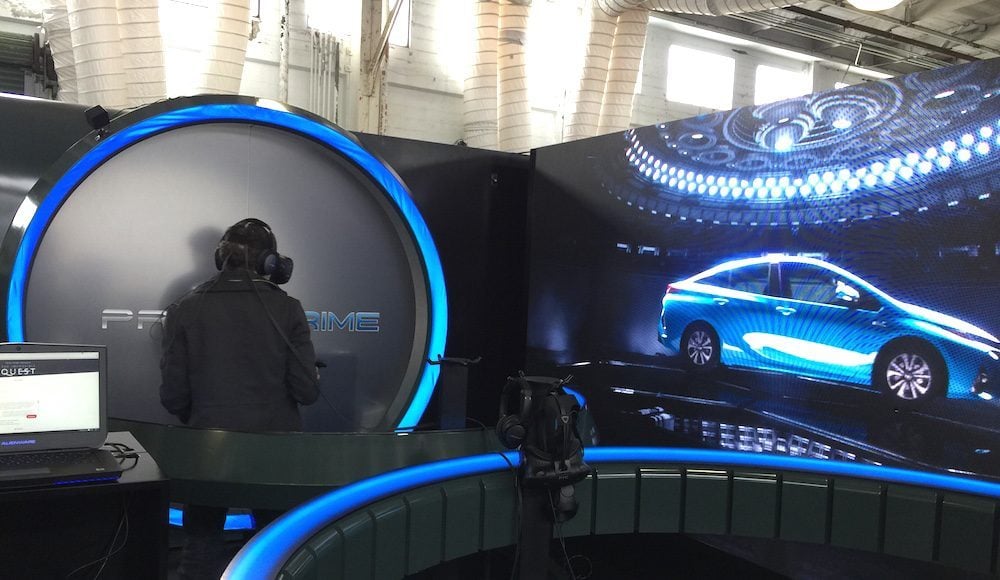 SAN FRANCISCO, September 15 2016 – What happens when you mash up emerging virtual reality technologies with one of the world's most recognized visual architects and an Emmy-award winning director in support of the most technologically advanced hybrid vehicle in Toyota's lineup?
You disrupt TechCrunch Disrupt.
"The Impossible Quest" – a sensory overload event that allows users to help create their own VR experience using a custom-engineered proprietary 3-D creation tool, with a world design inspired by visual futurist Syd Mead, the visual futurist on such films as Tron and Blade Runner and a story directed by Emmy-award winner Jason Zada of MediaMonks, who directed feature film "The Forest" and is responsible for the pop-culture phenomenon "Take This Lollipop" and "Elf Yourself." "The Impossible Quest" supports of the official west coast debut of the Toyota Prius Prime, which delivers a manufacturer's estimated EPA estimated 600 miles of range and 120 MPGe along with an 11.6-in. multimedia touch-screen. And what better place for this high tech experience to make its world debut than at TechCrunch Disrupt.
"The Impossible Quest" will kick-off with a guided 3-D design experience using a custom-built VR painting tool to create essential elements of the VR universe. These user-generated creations are then incorporated into the world in real time, as the user dons the VR goggles and is dropped into a futuristic world developed in conjunction with Syd Mead and MediaMonks.
"TechCrunch Disrupt is about game-changing technology, which is consistent with the Prius Prime's combined feature set of hybrid and in-vehicle technologies, so having the Prime make its west coast debut here seemed appropriate," said Doug Coleman, National Marketing & Communications Manager. "This is an audience that's looking for innovation, and that's a promise on which the Prius Prime delivers."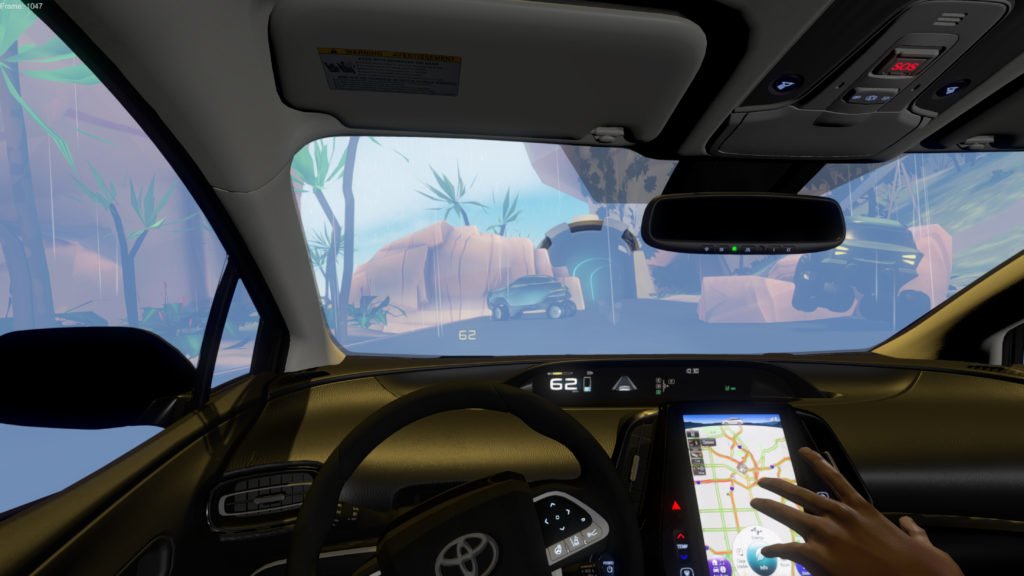 During "The Impossible Quest," users will virtually experience the benefits of the all-new Prius Prime, and once the experience is completed, TechCrunch attendees will be able to experience "the new possible" Prius Prime in-person before it's available to the general public. The Prime goes on sale this fall.
For the 3-D creation element of "The Impossible Quest" designers from MediaMonks  and Saatchi & Saatchi Los Angeles, quickly realized that the existing VR painting tools limited their ability to meet the real-time demands of the virtual experience they wanted to create. So the team hacked existing hardware and tethered it to custom-coded proprietary software in order to achieve the desired real-time results. In the spirit of TechCrunch Disrupt, the newly developed software will be released as freeware to the general public.
"In collaboration with Syd Mead, we built an original animated world from the ground up" says Jason Zada, Director at MediaMonks LA. "The 4D virtual reality installation uses motion, wind, vibration and spatial audit deliver a fully immersive driving experience that is truly like nothing else. The in-game engine that powers the film provides a real-time level of personalization and immersion that traditional filmmaking currently can't provide in VR."
Credits
Director – Jason Zada
VR Director – Sam Smith
Producer – Catherine Lee
Project Manager – Erik-Jan ten Brinke
Lead Animator – Aljen Hoekstra
Concept Art – Syd Mead
Additional Concept Art – Joshua Min