Every time a new iPhone model is released it has a beautiful and unique look. One of the future iPhone model's look is expected to have a transparent display that can overlay images onto the objects in the real world into augmented reality. This device will have curved wrap-around screen with a transparent window to enable Augmented reality.
"Transparent Electronic Device" Patent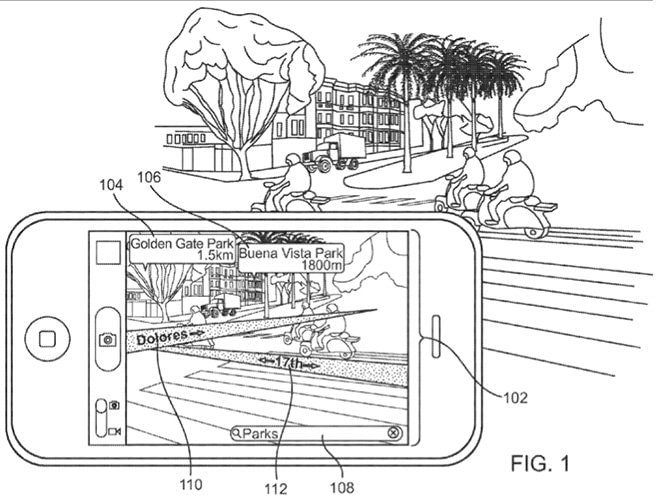 US Patent and Trademark office awarded the "Transparent Electronic Device" patent to Apple last week. An example and look of the transparent device are available in the museum from the award paperwork. This describes overlaid details about the patent along with its painting. Information regarding landmark, historic sites, and scenic locations are available through these overlaid details. Another patent- "Electronic device with a wrap around display" was also awarded to Apple on the same day.
The material used for the models will resemble that of glass and can also be a blend of plastic and glass. There will be five icons across the screen per row rather than just four icons as present in iPhone6 models. The volume control will now be a feature on the screen that increases by expanding itself whenever the user holds the finger on it. To unlock and lock the device, the multitouch gesture present along the sides is utilized.
The patent describes apple's transparent display as an opaque housing with a tiny transparent screen within in. The housing ensures that the electronic enclosure is hidden without being a handheld device.
With the introduction of Lenovo's AR based PHAB PRO2, apple's new iPhone is the next much-awaited gadget based on AR. This news was reported earlier by CNET.
Keep reading this space to learn more about Apple's new innovation and other AR news.  Here's a list of Top AR Gadgets you need to know about before jumping into iPhone's future.
Save
Save
Save
Save
Save