Woodstock Motors is a car repair and service center based out in London. The team has been using multiple innovative ways to provide their customers with the best service. One of those new techniques is Motoring with Virtual Reality. Now, Virtual Reality Motoring is considered one of the best ideas till date.
Virtual Reality Motoring – A Blessing to the Industry
Virtual reality is probably the most pertinent trends in the motoring industry right now. It has far outgrown confinement to research and development laboratories and is becoming a common dalliance for showrooms, dealers, satellite industries in motoring and, most of all, the average motorist. Research shows that 35% of people feel very positively about VR technology relating to self-driving cars, with almost half of drivers wishing to avail of virtual test drives in car showrooms.
VR provides notable benefits for numerous stakeholders across the motoring spectrum. Dealerships can free up floor space by offering virtual test drives. This, in turn, negates the requirement to find room for physical motors if space is tight, while motorists can take a virtual test drive from home. Car manufacturers can use VR to share prototype designs and await customer feedback before going to the expenses. Furthermore, the trouble of producing a vehicle that might not be well received is also reduced.
Another interesting feature of VR in motoring is its ability to incorporate safety features. For example, displays of what would happen in the event of a crash. Toyota launched a campaign called Teen Drive 365 which simulates a distracted driving experience. Meanwhile, it also measures motorists' ability to concentrate on the road and mute these distractions.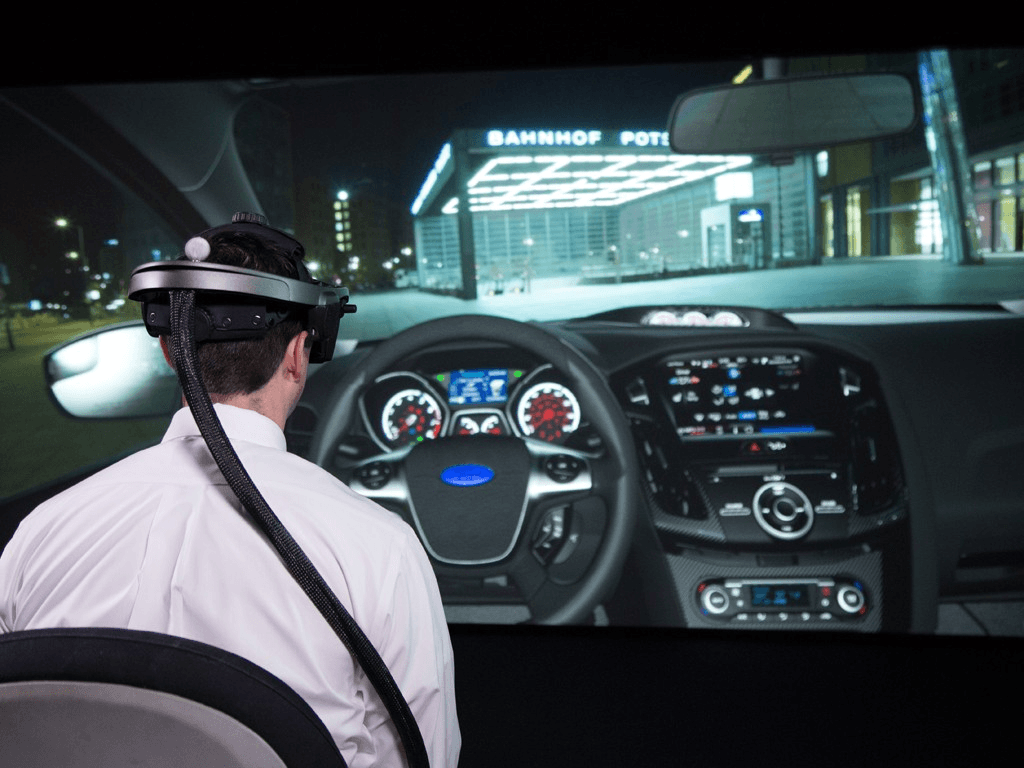 Here is an infographic from Woodstock Motors which further explores the impact of virtual reality on the motoring experience. Keep reading this space to updated about VR Motoring in Motoring and Automobile Industry.