Panoworks, a Japan-based electronics manufacturer has announced the development of a unique projector. Virtual reality content can be experienced without the need of any headset with the help of these projectors.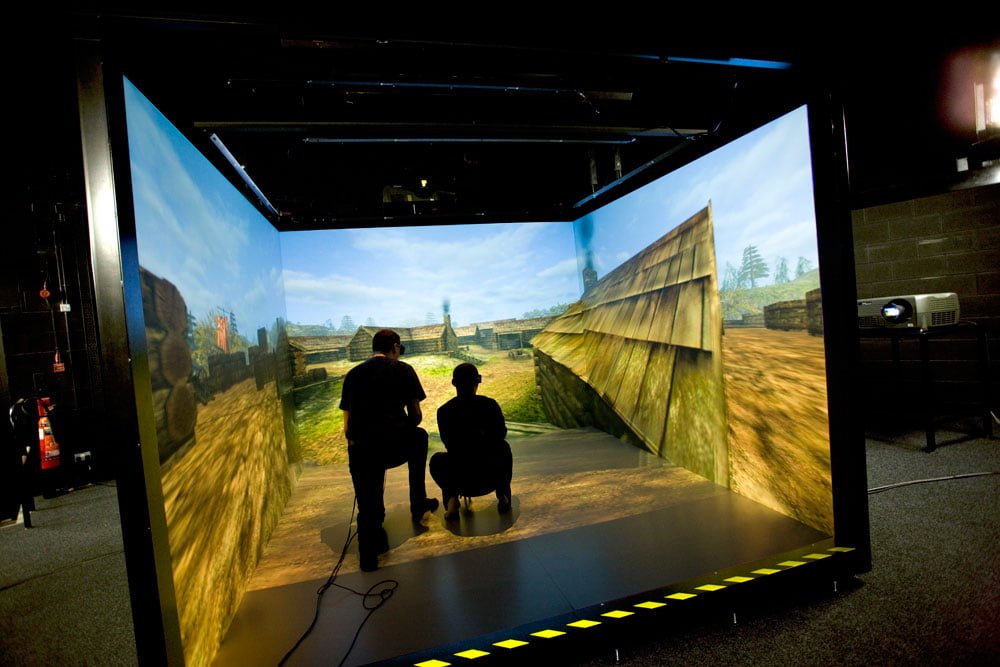 About the Virtual Reality Projector
The panoramic curved screen is used by Panoworks. The projectors are HD laser-based in order to let users experience ViR without mounting a headset. In a VR environment, the user cannot move their heads. The curved screen plays a crucial role in showcasing VR on the Screen powered by HD laser. As a result, VR content is viewed on 15-degree field.
Since the users cannot move, or move around, the imagery of the VR content is manipulated. Further,the  manipulation is done through using a trackball, touchscreen or any rotator device. These hand gesture controls are reportedly being supported by Leap Motion and Mircosoft Kinect.
Initially, Japan is the only country that will work with these projectors of VR first. Once the country succeeds in developing these projectors, other countries are expected to follow up. Until then keep reading this space to stay updated.