Aceable, the first company to offer a native mobile app platform that allows students to complete the classroom portion of driver's education on their phone or tablet, has recently added stereoscopic 360 video technology to their courses that can be experienced through a VR headset. This allows students to virtually sit in the driver's seat. As a result, they can experience real-life driving scenarios. For Example, right-of-way and parallel parking before ever getting behind the wheel of a car.
Students can now access these 360 videos in the Aceable app or on Aceable's YouTube channel. While students are welcome and encouraged to experience the new technology using a VR headset, a headset is not required to gain the intended benefit. Any student with a modern smartphone will be able to utilize the technology thanks to the accelerometers that are now standard features in most new smartphone models.
Drivers behind the wheel with VR and 360 Technology through Aceable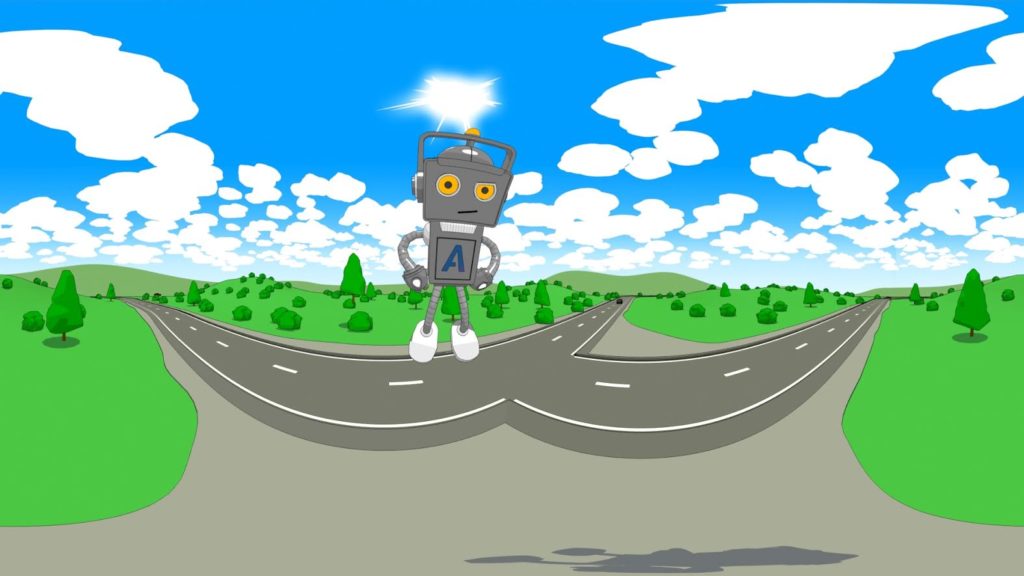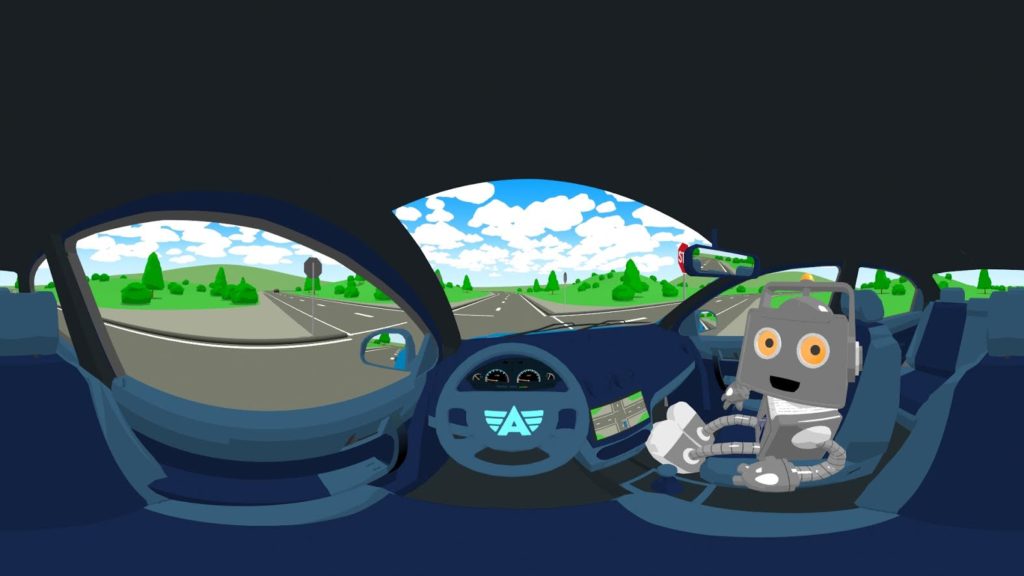 Seen in the videos is Aceable's robot mascot, Ace, who guides the viewer through driving protocols using accurate law abiding information. While Ace is guiding the viewer, the viewer is in control over what they choose to look at. Furthermore, they can focus the screen on throughout the duration of the video. This is possible by injecting the necessary metadata into the movie file. As a result, it tells the movie player that the footage is equirectangular. Equirectangular footage is designed to wrap around the viewer as they watch making a more lifelike viewing experience.
Additionally, the videos included have a stereoscopic equirectangular format which conveys depth when viewed in a VR headset. This is also possible with analogous 3D glasses to make a more realistic 3D experience. This is possible by generating a different point of view for each eye. As a result, this gives the students a sense of spatial awareness while sitting behind the wheel.
"Our students are really excited about this technology," stated Blake Garrett, CEO, and founder of Aceable. "These new video features not only make the course more engaging for our students, we believe they can actually help give students a better sense of what it's like to be behind the wheel before physically driving a vehicle." Aceable drivers ed and defensive driving courses are currently available in Texas, Ohio, California, Florida, Illinois, Nevada and Pennsylvania. These are available along with courses pending approval in additional states. Aceable also plans to incorporate VR and AR into its mobile real estate education courses in the future.
Here's one of their videos-