The budding VR-communities in India
We have all heard of gaming communities, coding communities, photography communities, biker communities. It is a group formed by enthusiasts of the same kind. With the growing number of enthusiasts, developers, content creators in the world of VR. VR-communities, and meet-ups are the new trend in India.
You can check out our previous article for more information on the most recent Meet-up in Hyderabad.
Here, in this post we bring you the VR communities in India.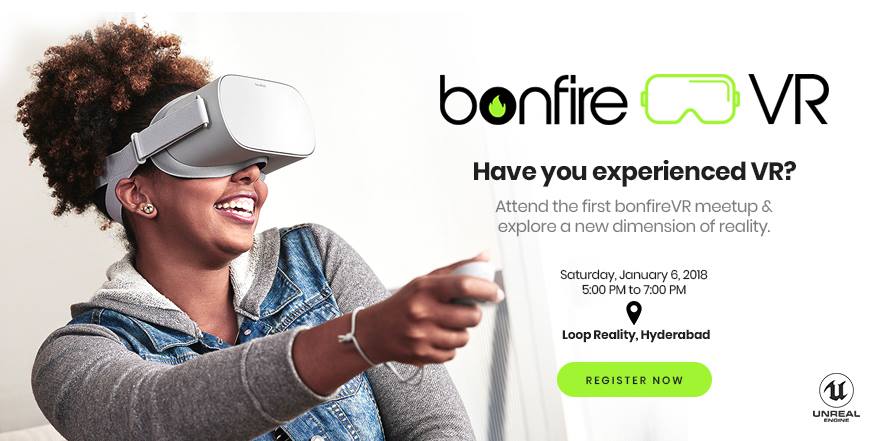 At Bonfire VR we talk about, program, share and demonstrate software, hardware, and ideas for the upcoming new wave of reality. Whether you're a VR/AR pro who spends hours in the virtual worlds on a daily basis or someone who's never seen a VR headset. Our meetups are for everyone. Each month we bring in experts and speakers from companies who are pioneering VR/AR. We also feature demos of VR/AR products crafted by local developers.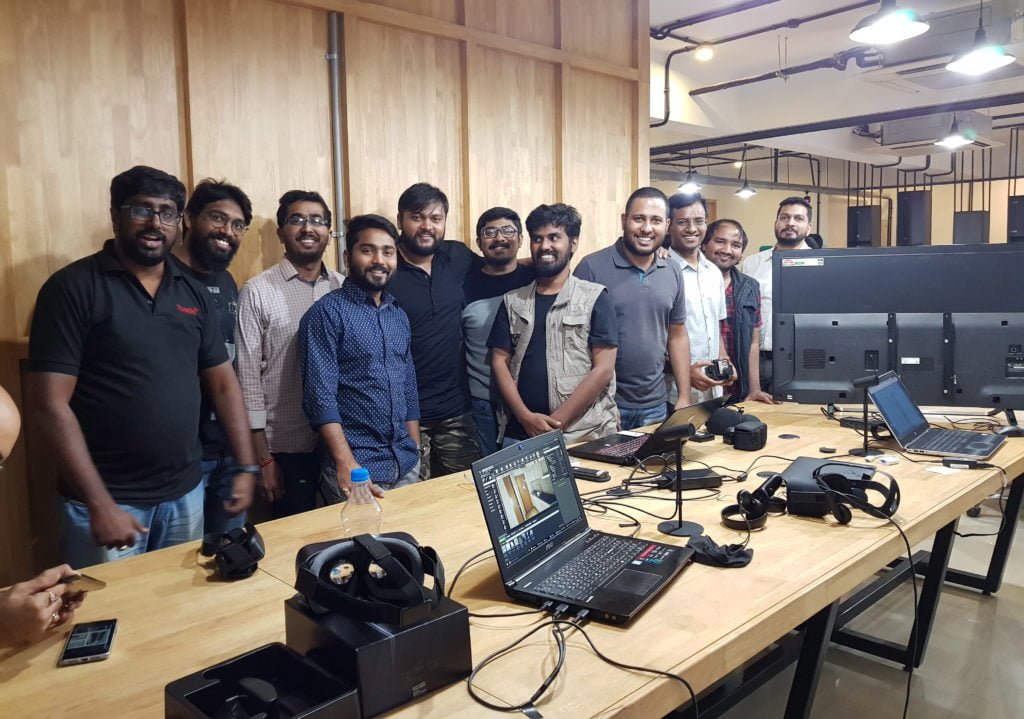 Whether it's your first VR experience or you want to dive deep into VR development or you want to get around geeks to discuss the latest trends from the evolving world of VR/AR, Bonfire VR meetup is where you need to be!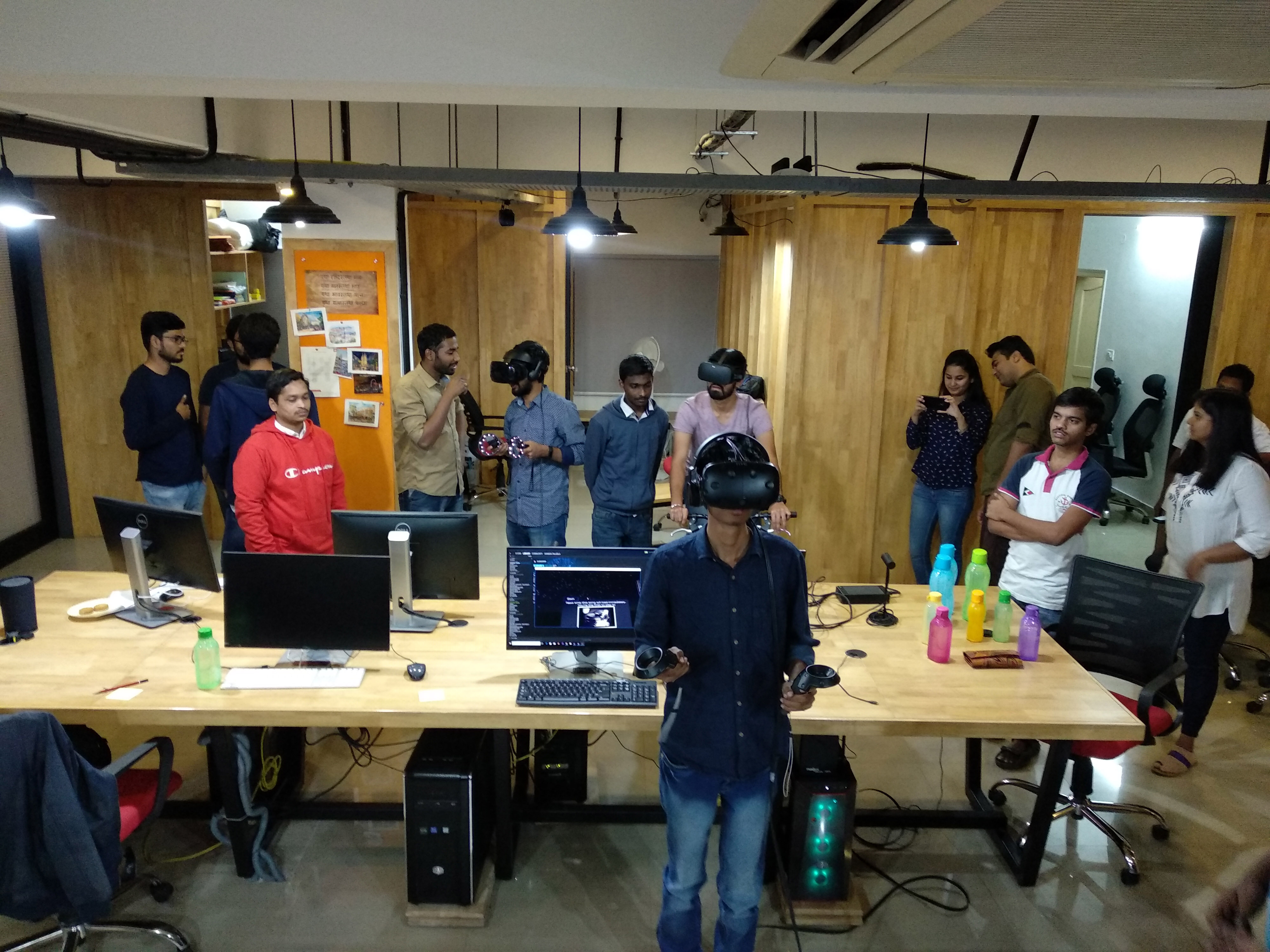 This is a Global VR Community which has its own local Indian Chapter.
About them
We have the mission & passion for accelerating smart growth at a global scale for the VR AR industry. We are a global team with Chapters in major cities around the world to help you locally and connect you to global opportunities.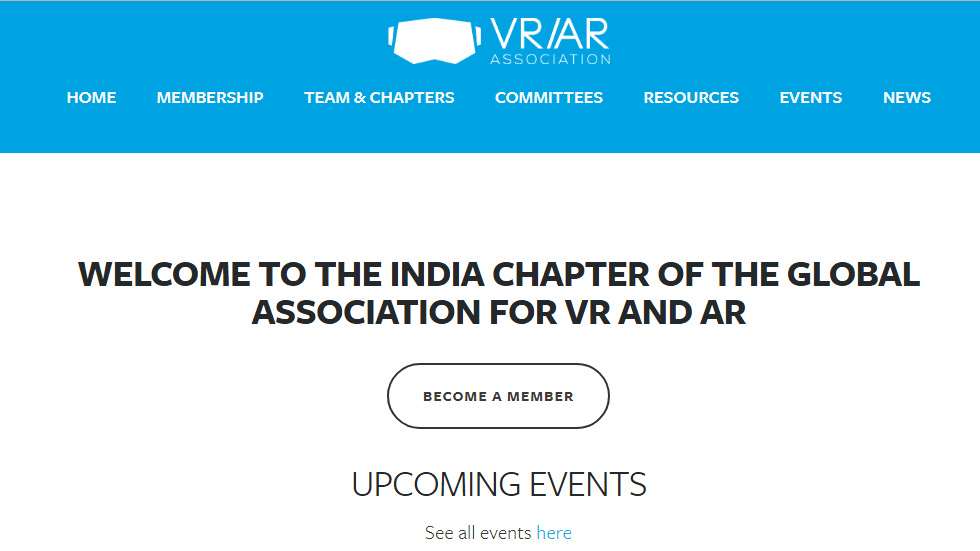 Chapters are run by a Chapter President whose responsibilities include hosting chapter events, industry panel discussions and presentations, and connecting members. Chapters offer face-to-face networking at local events, and the global network of chapters connects the best people and companies anywhere.
VR | AR | MR, is India's first and new largest virtual and augmented reality community. Dedicated to empowering citizens through cutting edge immersive technology. At present we increase awareness virtual and augmented reality and equip developers with the skins to develop immersive experiences that can change
the world!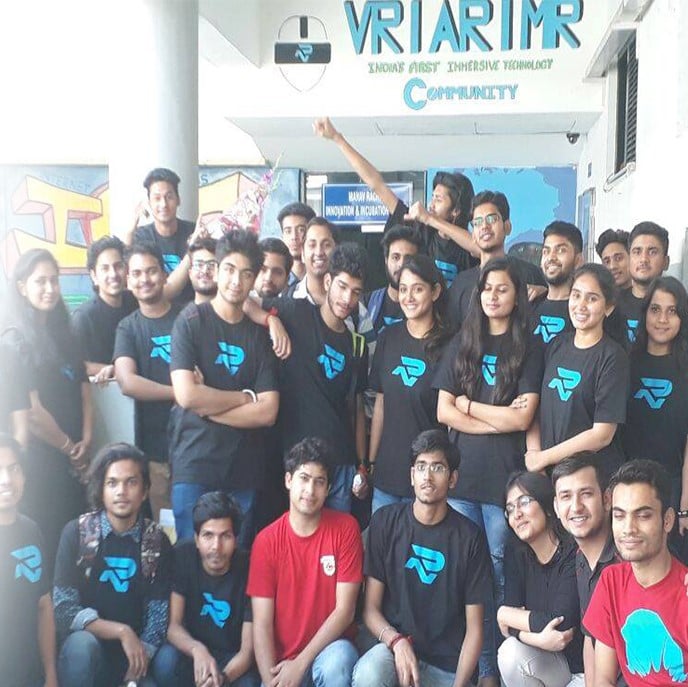 Estimated to be a trillion dollar industry, the VR/AR industry is already making waves in the developing nations. The need for its inception of an immersive technology community was identified by the community's founder and current president, Divyanshu Varshney, who while developing a project on augmented reality found the missing link of the presence of such a community in india. The community today has more than 65 partner organisations across the globe with its campus ambassadors program spawning in 10 countries worldwide.
Their Vision as a VR community is to make India the hub for Virtual and Augmented Reality.
Their Mission as a VR community is to offer the following services
Disclosure sessions
Technical training
Fostering industry collaboration
Employment programs
Mentoring
Hackathons and competitions
How the Industry is helping the VR Community
PVR and HP Collaborate to give India its first virtual reality lounge
The new facility will let customers explore a whole new library of fascinating and adventurous immersive and interactive content curated from various genres like drama, fiction, science fiction, horror and action, among others.The new facility has four VR pods with high-res screens, Head Mounted Displays (HMDs) connected to HP's top-notch OMEN computers.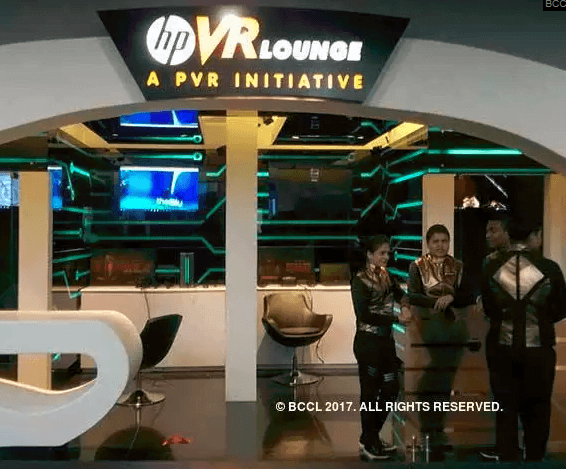 The lounge will offer shorter films with less than 10-minutes of duration, as anything more than than could cause nausea. As of now there are eight contents of which five are pure immersive videos and three are interactive games. What's Available?
Videos
*Popular Disney movies – Jungle Book clips / Star Wars clips / Avengers
*The Blue – Experience of Ocean depths
*The visitor – Horror
*The night cafe – Real life experience of Van Gogh paintings
*La Peri – Award winning title of folklore story of a king and his love
Games
*Fruit Ninja (based on the famous Android Game)
*Space Pirate Trainer
*Audio Shield (a Game in which you can integrate any songs of your choice and play)
PVR and HP has just started with their VR plans. In the coming months, they are planning to roll out about ten VR lounges in their multiplexes across India. PVR said Delhi will have two lounges while Bangalore and Mumbai will get three each.
Facebook plans to boost VR in India
Social media giant Facebook today unveiled two new programmes for startups and engineering students in India, aimed at promoting new-age technologies like virtual reality (VR).
The two programmes — India Innovation Hub (in partnership with T-hub) and School of Innovation (with Startup Village Collective) — will run parallel to other startup- focussed initiatives like FbStart that are run by the US-based company.
"The partnerships demonstrate our commitment to contribute to India's innovation ecosystem and make emerging technologies like VR a part of daily life," Facebook Head of Platform Partnerships (India and South Asia) Satyajeet Singh told .
The India Innovation Hub will see Facebook work with 10 VR-focused startups. These startups will get access to training, mentors, workshops, research and Facebook's VR Innovation lab as part of the six-month programme. Application process for the programme will open in January 2018.
Singh said the startups, which could be at early and growth stage, could be working in any area as VR technology can have use cases across industries like healthcare, education, automobiles and others.