ARM is well known for their GPUs, giving high performance at low consumption of power as well as money. Considering the popularity and future for the VR the giant is coming up with all the new VR GPUs; Mali-G51 and Mali-G71. They are on the way to provide rich VR experience like never before. Both the GPUs are built using the latest Bifrost architecture. This is capable of giving advanced graphics and computing APIs on systems from embedded devices right  to high-end mobile devices of future. These new GPUs enables stunning visuals for UHD content and the superior power and scalability makes them the perfect GPU for next generation.
Mali-G71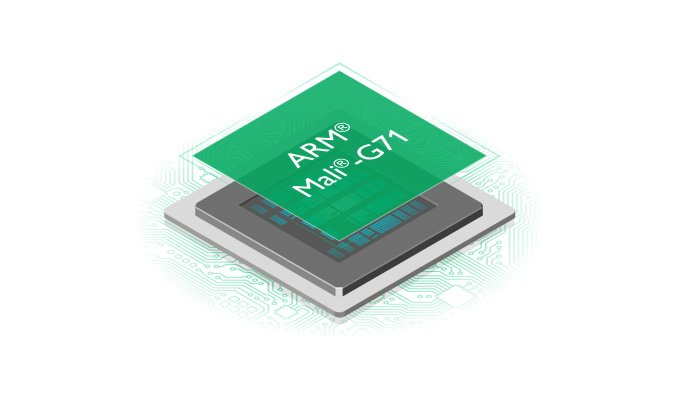 The Mali-G71 GPU is scalable from one to thirty-two cores, optimized for high energy efficiency, Low dynamic range (LDR) and high dynamic range (HDR). G71 is 20% more energy efficient, 40% better performance density and 20% external memory bandwidth saving compared to Mali-T880 under similar conditions. It supports different APIs including OpenGL® ES up to 3.2   Vulkan 1.0*  OpenCL™2.0  DirectX® 11 FL11_2  RenderScript™. Supports both 2D and 3D images. The GPU's L2 Cache Configurable from 128 kB to 2048 kB. Find out More about Mali G-71 architecture here.
Mali-G51
The ARM Mali-G51 is the latest offering in the High Area Efficiency line of ARM's Mali family of GPUs. Mali-G51 brings premium use cases and optimized graphics performance to mainstream devices. It is up to 60% more energy efficiency and 60% more performance density than its predecessor, Mali-T830. Mali GPU capable of powering 1080p to 4K smartphones and contributes to significant cost savings in an area restricted device budget. Mali-G51 is most efficient GPU to date. Not only that but at 30% smaller it is the smallest Mali GPU. Designed to support exciting premium use cases like virtual spaces and augmented reality, Mali-G51 GPU represents the next generation of graphics processing for mainstream devices.
These new Mali GPUs from ARM will be the game changer for VR in near future!